It's been historic, one for the books, and we can't wait to start again!
With a new year already upon us and brimming with exciting possibilities, it's important for us to take a look back at the past year to see how far we've come.
2015 began with new feature releases designed to ease some of the challenges routinely faced by network administrators. VPN-tagging on the MX provided additional flexibility to establish targeted third-party VPN peer connections with specifically tagged Meraki networks, instead of having organization-wide availability. The introduction of the dedicated standalone site survey mode on Meraki APs made planning new deployments a breeze, reducing the amount of time and equipment needed for that perfect setup.
Network admins also ticked their security checkbox with port isolation on the Meraki switches, successfully preventing client devices from communicating with each other, but without having to create separate VLANs for each port.
As the winter thawed and we London-based employees vainly looked for the first warm sunrays of spring, our engineers focused on making it easier to deploy both brand new organizations, as well as new devices in existing organizations. From creating eye-catching networks at events to supporting large distributed networks, we shared some useful tips. Did you know you can create AP and Security Appliance templates and tether hundreds or even thousands of sites to them? What about building fullstack locations from a template…in bulk? We were pleased to announce that functionality too!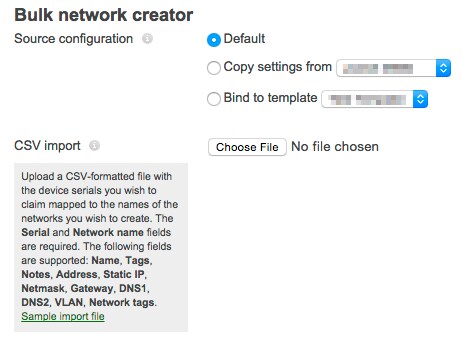 We made sure to invest time in our employees and the community as well. Employees at Meraki banded together to tackle pressing workplace issues including gender equality, the attainability of a healthy work-life balance, and inspiring confidence to reach individual goals. The expansion of Meraki Gives spurred an ongoing, company-wide community outreach program dedicated to giving back and volunteering in various programs. It's even been great to see Meraki products around the globe being used to support disaster relief efforts and provide workers with the resources they need.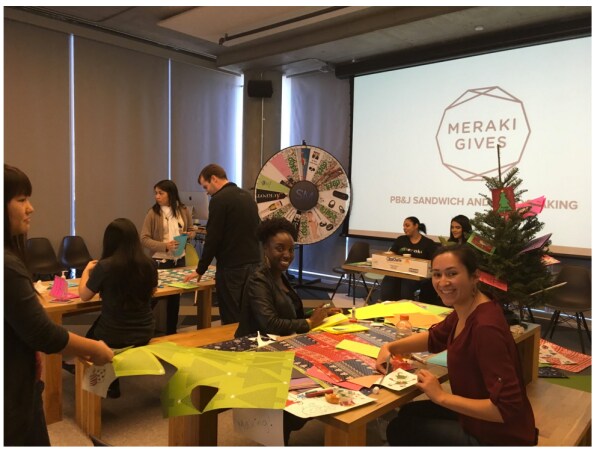 The summer months saw the development of numerous Systems Manager features, many of which arrived just in time for the start of the Fall school term. New additions to the security policies for Systems Manager permit admins to have visibility and control over applications, programs, and processes on end-user devices.
But what about device management during classes? Our engineering turned Meraki network into every teacher's personal Teacher's Assistant through a specially designed version of role-based administration. Now teachers were given the ability to take charge and instantly lock down devices, push content, share devices between students, and cast via AirPlay.
We didn't throw caution to the wind with Systems Manager though; as the saying goes, "with great power, comes great responsibility." Organizations can limit which admins have access to which devices, control network access and device permissions with SM Sentry, and even streamline the traditionally complex EAP-TLS deployment for WiFi authentication.
Nearing the end of the summer months, we announced the release of NetFlow on the Security Appliances, as well as a new and improved version of our CMX API, making it even easier for customers to take advantage of the rich analytics available in the Meraki dashboard.
That wasn't all we announced over the summer, we also opened two new offices in Sydney and London, making the team more accessible around the globe.
An excited Merakian welcomes us to the new Sydney office!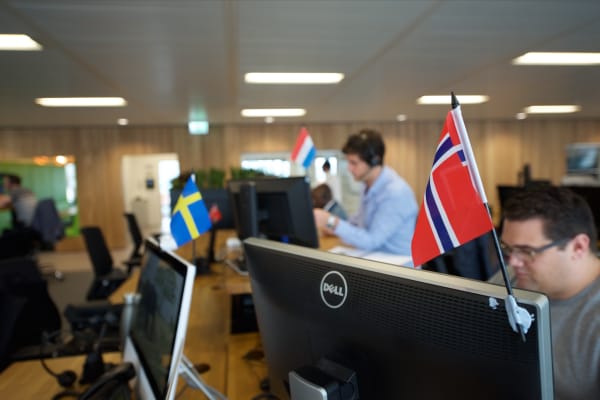 The European teams proudly display their country flags!
September marked an historic moment as Cisco and Apple announced a strategic partnership, including Meraki support of iOS 9 in Systems Manager on the same day it launched. Not too long after, silent app installation with VPP and Sentry Policies, which links Systems Manager to MR and MX Group Policies, were announced for Systems Manager.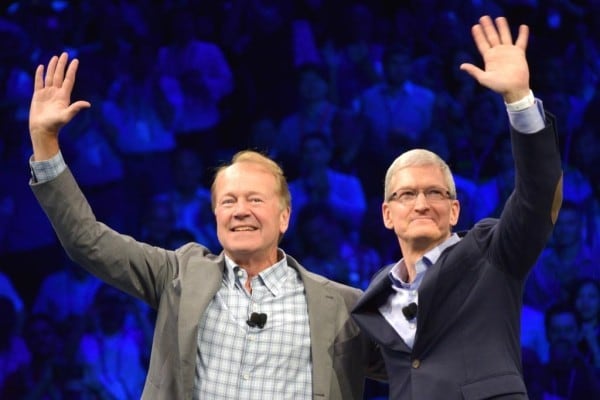 Not to be outdone, new MS features including port mirroring and DHCP functionality for multiple VLANs on Layer 2 switches were released alongside a much improved view of the VPN, AP, and MDM pages in the dashboard.

We rounded off the year with even more exciting announcements. Let's talk about security first. In November we launched the brand new MX84 Security Appliance which has twice the performance and capacity as its predecessor and increased WAN, Ethernet, and SFP fiber ports. With this launch came support for dual-active VPN connectivity and Intelligent WAN (IWAN) features, which will ensure that more demanding applications receive the bandwidth they need.
Next, we announced the world's first cloud managed stackable switches. These switches are just as easy and hassle-free to configure and monitor as the other switch families, but they pack a punch! You can aggregate links between adjacent stacks with all of them forwarding traffic and maximize stack bandwidth with a technology called spatial reuse, providing up to 160Gb/s of aggregate stack bandwidth. Remember Dave? He's already taking advantage of the simplicity inherent in the switches!

It's been an action-packed year with ample new features to keep you busy, employees looking to improve themselves and their communities, and ground-breaking announcements which will continue to change the future of networking. We can't wait see what the new year has to offer us, but we're sure it's going to be exciting!
All hands and paws are on deck for 2016!