At your service
Going beyond guest Wi-Fi.
Delight your guests
Insights for the ultimate personalized experience
Fast, reliable guest wireless is essential for today's hospitality industry, and we've got you covered with our wall-plate access point, the MR30H. The Meraki solution offers so much more, like out-of-the-box location analytics, integrated Bluetooth, full stack offerings to easily manage all components of your network from a single, web-based dashboard, and the unlimited scalability of Meraki cloud management.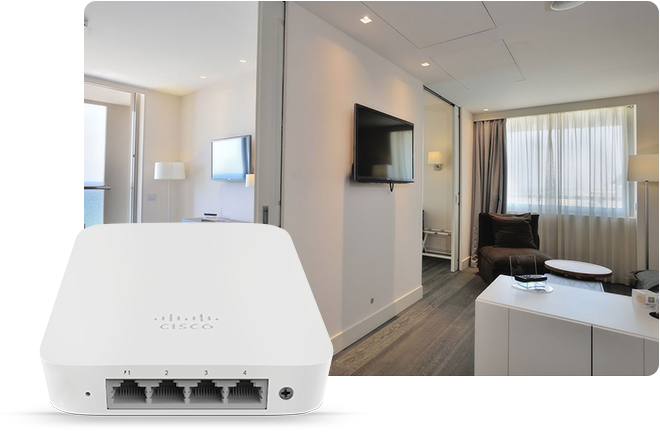 Location analytics
Built-in location analytics lets you easily gauge guest foot traffic, dwell time, and repeat visits across hotel properties or within specific areas inside buildings. Answer questions like:
How many guests use your fitness facilities on a daily basis? Are gyms more popular at certain hotel properties?
How long did guests spend at the lobby bar this past week, and how many spent over an hour at the hotel restaurant last Thursday?
How many guests return to the same property on a weekly basis and should be targeted for VIP offers or promotions?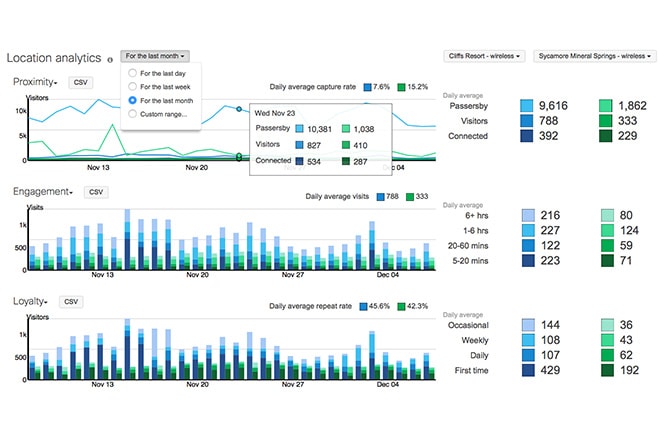 Heat maps
With uploaded floor plans, it's easy to visualize trends in guest density over time, allowing you to make more informed staffing decisions for your front desk, poolside, or spa facilities.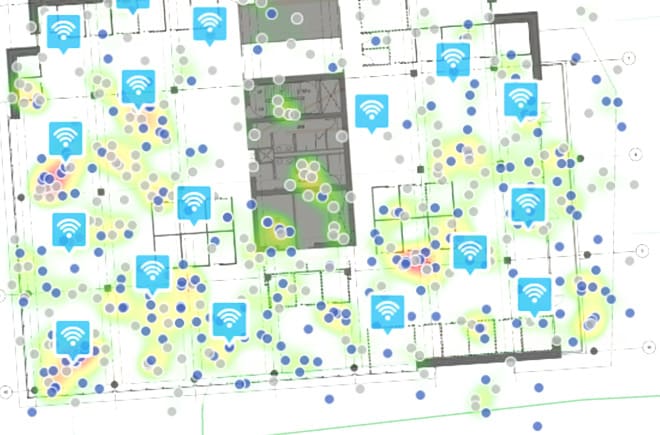 Bluetooth
The MR30H AP comes with an integrated Bluetooth radio that can receive or advertise Bluetooth Low Energy (BLE) beacons, allowing seamless integration with third party applications designed to interact with battery-powered — or wearable — Bluetooth tags.
Wi-Fi
Best-in-class, 802.11ac Wave 2 wireless with gigabit throughput
Multi-user MIMO architecture to support multiple client devices simultaneously
Slim and svelte aesthetics
Isolated, secure guest Wi-Fi in 3 dashboard clicks
Enterprise grade security and authentication
Layer 7 traffic shaping to easily throttle, block, or prioritize applications and prevent bandwidth hogs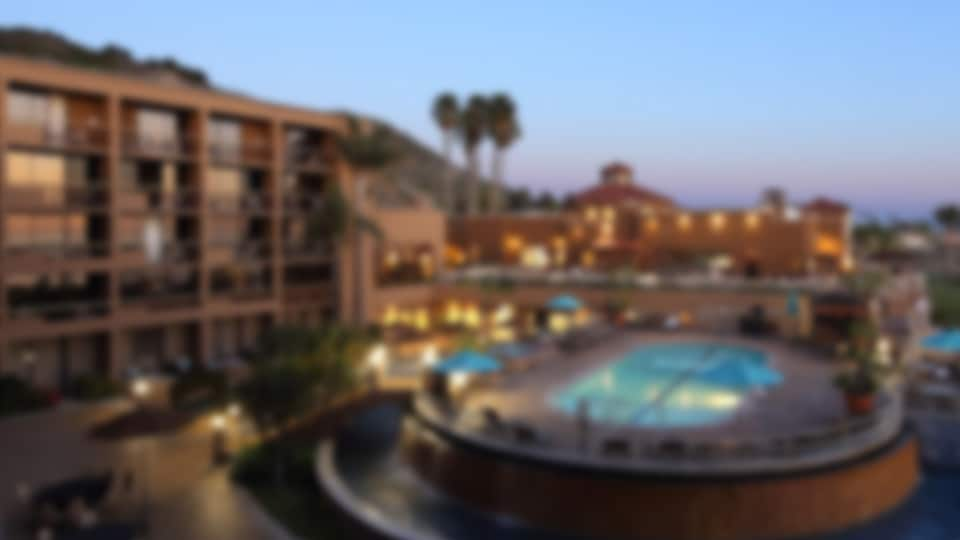 Boutique Hotel Collection
"The Cloud features of Meraki and the plug-and-play installation shaved at least a month off our deployment."
– Chris Biggers, IT Manager