Meraki technology supporting disaster relief efforts
In March we saw a tweet that caught our attention from the team at Inveneo. Inveneo is a non-profit social enterprise that delivers sustainable computing and broadband to those who need it most in the developing world. They believe that improved access to technology can transform lives and opportunities, even in some of the poorest and most technology-challenged communities.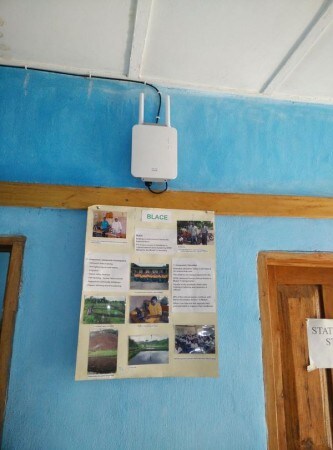 The tweet had a picture of a Cisco Meraki MR62 outdoor access point (AP) that was being used as part of the Ebola Response Connectivity Initiative (ERCI) project.With the Inveneo office just a 10 minute drive from the Meraki office in San Francisco, we went over to find out more about how they are using Meraki technology.
The ERCI project uses a combination of technologies to offer connectivity to relief agencies fighting Ebola in local communities. Rugged Meraki APs are used at the edge of the deployment to provide end device connectivity, with backhaul provided by long range wireless backhaul to cellular towers. Although not yet live at the time of our visit, it was fascinating to hear what features were most important to them, in comparison to our typical expectations of customers needs. A typical enterprise may be interested in performance and security as primary features, but when your APs have to be powered by the sun using solar panels, energy consumption is of highest importance.
Although not the instigator of the meeting, the conversation switched to Meraki Systems Manager, Meraki's MDM platform. Inveneo exclusively uses Android tablets due to the ability to find low cost, locally sourced, or locally manufactured devices where Apple products are not available. Again it was interesting to hear the differences in the importance of pieces of functionality when compared to the typical uses we see for Systems Manager.
The use of MDM is focused on enabling and supporting the user of the device rather than securing and restricting. One of the important features provided by Systems Manager for Inveneo is a report on the battery level of the device. With disaster relief workers and community health workers often in locations with poor to no infrastructure, knowing if a user was able to charge the device is important in understanding if they are able to use it.

Another useful reporting feature is to find out what apps users download. This led to the team finding out that one of the most heavily used types of apps was for a flashlight. Now knowing this, they can pre-load a flashlight app, and other apps they know are likely to be useful, to save on scarce local bandwidth.
We hope to catchup with the Inveneo team in the future to find out how the ERCI project progresses, and we would love to hear from anyone else who has innovative community uses for Meraki technology. Tweet us @meraki.