Beyond the lobby and into the cloud
Managing safe migration to the cloud has never been more important. Our cloud-based platform enables agility, scale, and simplification for financial institutions big and small.
Discover cloud-based IT solutions for
financial services
Meet the secure branch of the future
Provide reliable and secure connections, and use insights into how your branch infrastructure is operating—and how it can operate better—while learning how to improve experiences from the moment customers enter the branch.
Keep your branches and customers safe
Combining IOT cameras and sensors can be a powerful tool to effectively manage security, while ensuring a safe customer experience. Manage video analytics intelligently, maintain social distancing protocols, and eliminate outdated hardware.
Cloud-based team support
Today's new normal has required businesses to rethink how to help their employees collaborate safely while working from remote locations. Explore the cloud-based solutions that are helping companies support their offsite workforce.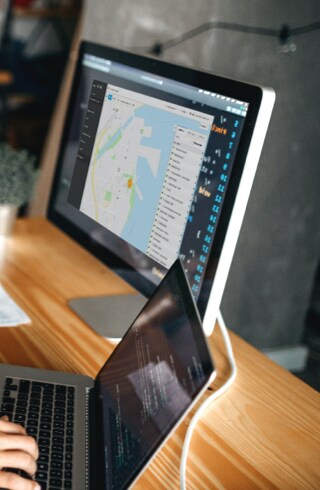 Secure your remote work
Discover how businesses can balance workplace disruptions with remote workers and how new operating models will impact your business with security and compliance company, Theta Lake.