Cisco Meraki for Government achieves FedRAMP® In Process designation.
Learn more
It all starts with a platform.
Imagine what's possible if you converge IT, IoT, and physical environments. Cisco Meraki makes it real.
Executive Blog
Unleash innovation with unified experiences
How Cisco Networking Cloud is Simplifying IT

At Cisco Live, we shared details on how to enable audacious outcomes and make everyday life more connected, protected, and convenient with the Cisco Networking Cloud.
Everything works better on a cloud-managed network.
A network platform that grows with you.
Expand your business globally with the world's largest cloud networking platform.
Deploy networks quickly via simple configuration while staying aligned to your corporate standards
Meet the changing demands of your business without compromising reliability or security
Cut routine network task time from hours to minutes by using our open source APIs
EXPLORE THE PLATFORM

"The Meraki platform makes our networking better, more manageable, simpler, and more structured."
—BRIAN FISHER
VP of Technology Services, CAMPUS USA Credit Union
The journey to success begins in the cloud.
Learn how our customers rely on the power and ease of the Meraki cloud-first platform to get there faster. 
CLARKS CASE STUDY
Simplifying IT operations and reducing costs
Since adopting Meraki solutions, Clarks has realized significant efficiencies and cost savings across several key business areas.
READ CASE STUDY
VISIONWORKS CASE STUDY
Improving the customer and patient experience
Customers now enjoy a superior in-store Wi-Fi experience, and Meraki smart cameras are providing enhanced security.
Read case study
Meet the Meraki dashboard.
Manage your entire distributed network infrastructure in a single intuitive interface—the Meraki dashboard.
Monitor WAN, access, and IoT technologies in one place with end-to-end visibility
View the overall health of each network and proactively solve issues before they become critical
Leverage our advanced AI to take the guesswork out of optimizing networks
LEARN MORE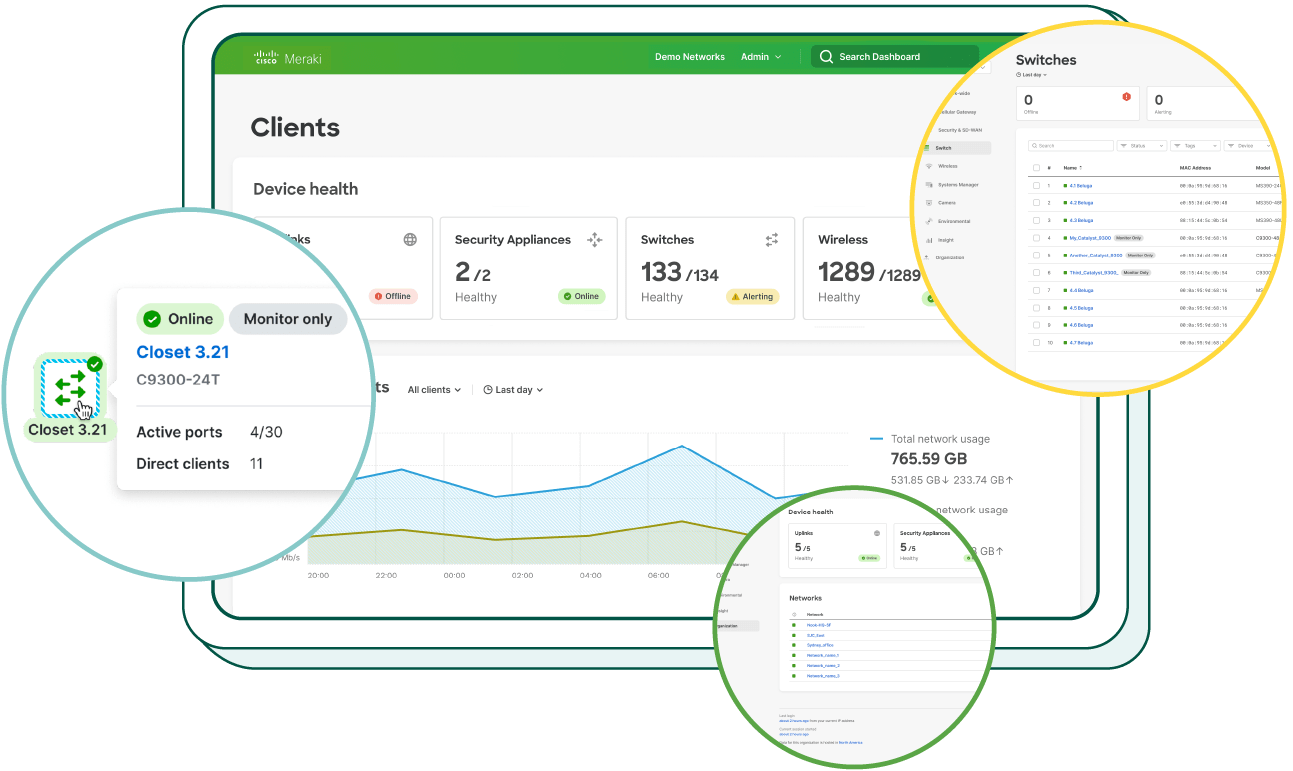 Future-proof your business with the Meraki Marketplace.
Develop and deploy apps built on top of the Meraki platform.
Grow your business by engaging with the Meraki Marketplace, an extensive library of apps that delivers customized experiences. Uncover new opportunities by industry product integration, experience, region, and more.
VISIT THE MARKETPLACE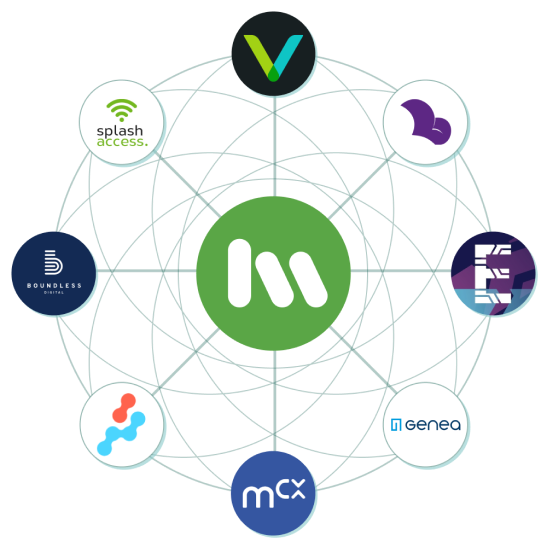 Start your cloud-managed IT journey.
We know you want scalable, secure, and seamless IT solutions. Experience the ease and efficiency of building them on the Meraki platform. Go ahead, give it a try—we're with you every step of the way.
BROWSE ALL PRODUCTS