Increase awareness for your booth at events while also providing enhanced guest experiences.
Getting ready to attend an event soon? Thinking of providing free WiFi to attract guests to your booth, as well as for general use for booth staffers? With as little as one device and a few minutes, you can create a standout network fit to handle the rigors of the day.
Over the years, the Cisco Meraki team has assisted numerous customers set up their main event WiFi infrastructure, including BT and LeWeb. Many venues allow exhibitors to broadcast their own WiFi from their booths, which can be challenging in a congested environment. We've put together some recommendations for how you can overcome these challenges and have resilient, high performance WiFi at events.
Using the right devices
Using high throughput, multi-radio APs, like the 802.11ac MR34 will allow 802.11ac and 11n clients to operate on the 5 GHz band, while keeping slower 802.11b/g clients on the 2.4 GHz band. These APs have a third-radio built-in which provide 24×7 protection from malicious broadcasts, packet floods, etc. while also performing automatic RF optimization.
At most event venues, the environment is going to be heavily saturated with WiFi. The Meraki RF optimization continuously monitors the environment, measuring channel utilization, interference, signals from non-Meraki APs, and more. Based on this information, the AP will automatically adapt its settings for optimal performance.

Setting restrictions early
Having a radio dedicated to RF optimization helps inform the auto channel assignment process that is enabled by default in Meraki networks. This is especially useful if you decide to place more than one AP at your booth for added coverage, in which case the Meraki 8-port switch may be of use to help distribute your stand's Ethernet drop.
If both staffers and guests will be using the WiFi, it may make sense to create separate SSIDs. For instance, when Meraki attends an event, we rely on an Internet connection to run our product demos. We create a demo SSID dedicated to staffers and an additional SSID dedicated to guests, where bandwidth usage can be shaped as needed.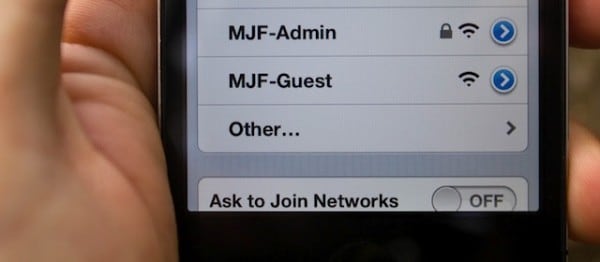 With limited bandwidth in a highly dense area, it's essential to define how guests access the network and consume data. Because you are likely providing free WiFi as a way to attract guests to your booth, it may be desirable to create a splash page advertising your business and location at the event. This can be done in a variety of ways, including captive portal, click through splash page, or Facebook Login. Facebook Login requires visitors to "Check In" to your business' page before accessing the network.
Once guests have accessed your event WiFi, it is key to establish limits on bandwidth usage so that as more users connect, each has an optimal experience. By creating per-device bandwidth limits of ~512 kb/s, users will still be able to have acceptable performance. Keep in mind, that you can always loosen these restrictions if usage isn't as high as expected.

Further configurations can be applied that will deny access to certain bandwidth abusing applications using Layer 7 firewall rules. Or, more precisely, you can set Layer 7 traffic shaping rules that will rate-limit specific applications that are traditionally considered bandwidth hogs. Once these rules are in place, you can relax because the Meraki APs will automatically balance traffic on your network, ensuring guests are receiving the experience you intended.
Analyzing the results
The most important takeaways from live events are the connections you make with the attendees and leads you converse with. While collecting business cards or scanning badges is an effective method for retrieving lead information, there are some tools already built into Meraki devices that can take these analytics one step further.
With CMX (Connected Mobile Experiences) Analytics, you can see the trends of your visitors throughout the day and use this information to tailor your event presence in following days or at other events. Were there particular times of the days where attendance and connection was higher? Were there certain events at the booth where guests stayed longer than other times? You can use this information to tweak your offering and really make the most of your investment at the event.
The Facebook Login method provides benefits during the event: providing details about your business and event location on your Facebook page, gaining "check ins", word-of-mouth promotion via Facebook stories, etc. This feature also allows you to peruse the Facebook insights platform to learn more about the demographics of your guests and once again change your advertising method depending on your guests' profiles.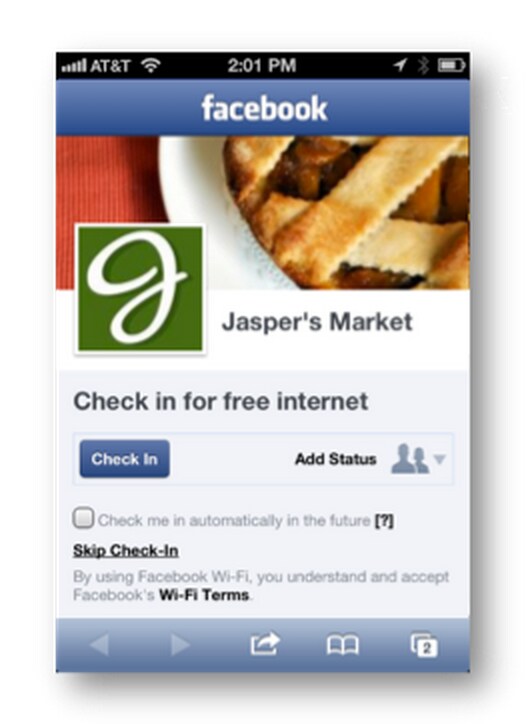 The best part is that once you've created this event configuration in the Meraki dashboard, you re-use or duplicate within minutes for any future events. There's no need to redo configurations every time. Not only will this get you up and running quickly, but if an unforeseen event strikes, like loss of power at the venue, your network will come right back without any action on your part once power is restored.
How will you use the Meraki platform to promote your business at your next event? The possibilities are endless…