Meraki employees support each other in tackling gender diversity issues in the workplace.
In 2013, Sheryl Sandberg's book, Lean In, brought the gender gap and the struggle for women to attain their career goals into a blazing spotlight. Since then, thousands of groups across the globe have been formed, spearheaded by men and women dedicated to closing this gap and encouraging employees to take on new challenges at work and in life.
As a response to the real and genuine concern that individuals are not reaching their greatest potential, employees at Meraki have formed a group with an action plan to educate, empower, and inspire fellow co-workers. Membership took off as soon as the group was announced, and has been growing steadily with employees eager to discuss a variety of topics, including: Why there are so few females in leadership roles? How can employees build more confidence within themselves to reach for more opportunities? How is a healthy work-life balance achieved and maintained?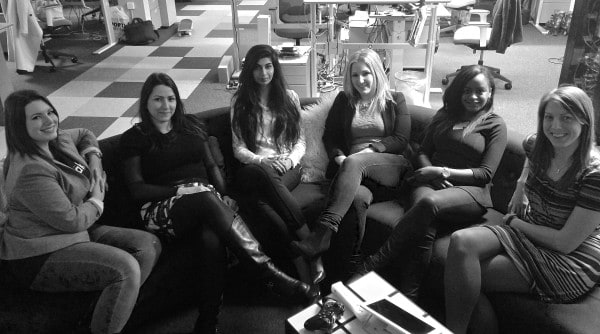 The benefit of forming numerous small circles is that members can form trust and confidentiality within their individual groups. The format for the circles is based on LeanIn.org's Centred Leadership Programme. This five-part series is designed to help members lead with impact, resilience, and fulfillment at work and in their personal life. In between circle sessions, members are encouraged to maintain regular communication by sharing thought-provoking videos, articles, etc. This ongoing line of communication ensures that members always have an outlet and are continually provided with inspirational materials to review.
Small group sessions are a great way for Meraki employees to stay connected and receive support from their peers. Larger group sessions with guest presenters and global syncs twice a year will also provide exciting opportunities for the entire group to come together as a collaborative whole.
As a group designed to support, inspire, educate, and encourage each other, it's exciting to see what the future holds and how we can empower each other to find our respective strengths and reach for our goals.