Critical care.
Critical performance.
Meraki helps healthcare customers evolve where it's needed most.
Prescribe peace of mind
Managing IT in healthcare is challenging, as you must adapt in a constantly evolving environment. Maintain the highest levels of security and reliability with innovative technology to deliver an optimal patient care experience.
Keep patients and staff safe
Meraki is a customizable platform with built-in integrations. We have an entire marketplace with turnkey applications for IT and patient-care outcomes, including solutions for COVID-19 related or other critical scenarios:
Occupancy management
Contact tracing
Safe wayfinding and navigation
Contactless engagement
Explore Meraki apps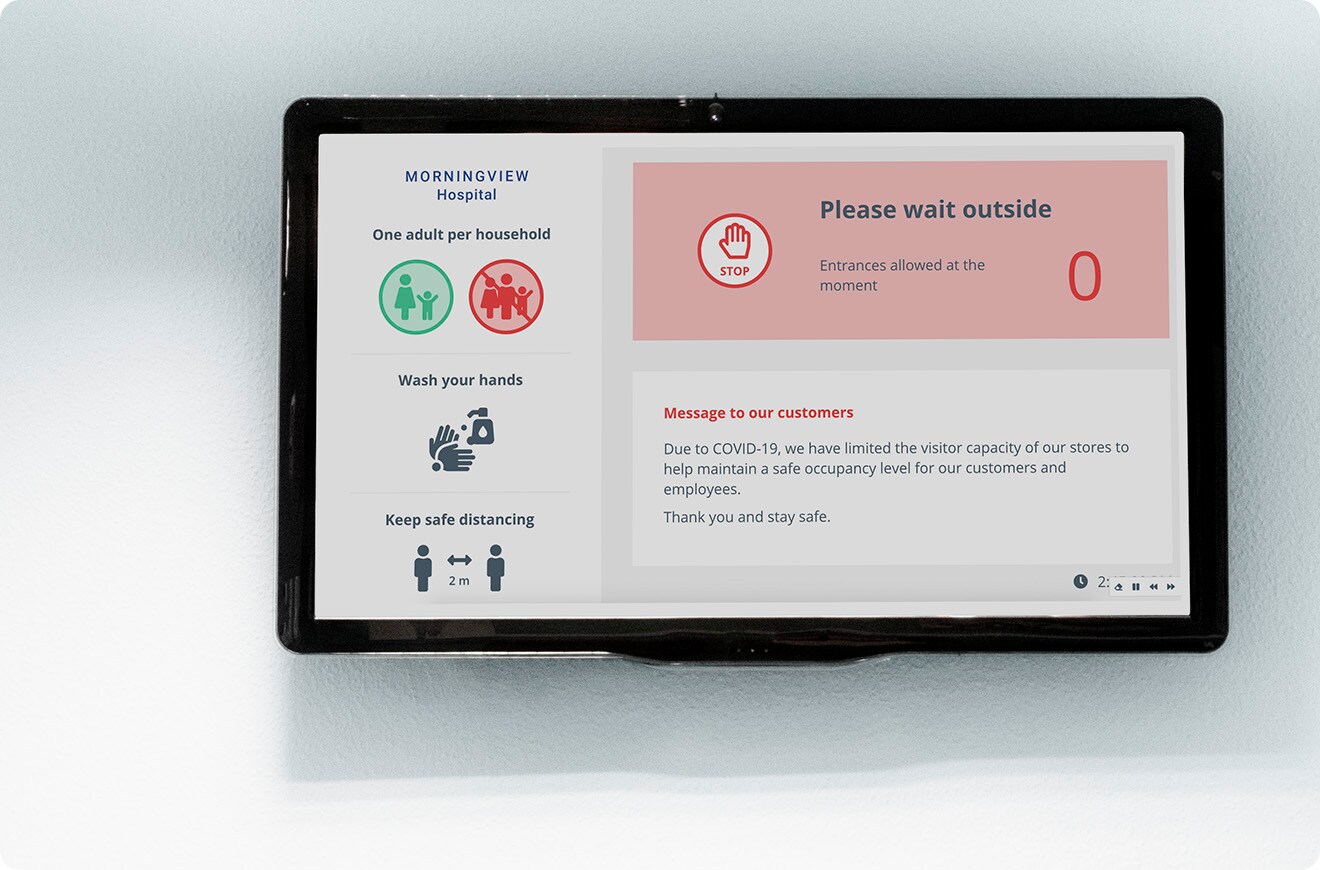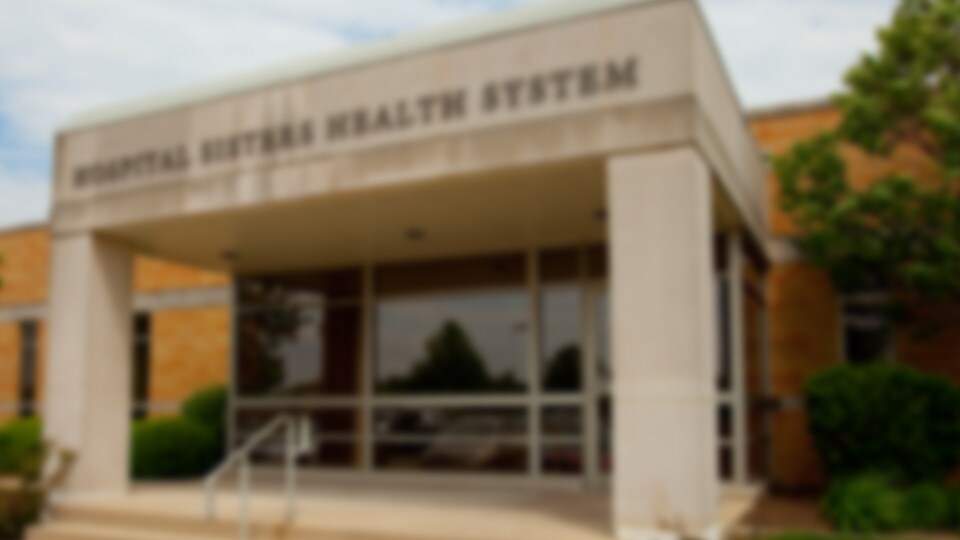 Hospital Sisters Health System
"We expect this new generation of cloud-based networking to literally become a lifesaver for our organization and its patients."
– Benjamin Story, Network Engineer
The worry-free way to manage IT
Risk mitigation is a top priority for healthcare organizations, from IT to patient care. Do more with less and reduce errors from complex configurations with our intuitive dashboard and diagnostics. Meraki simplifies IT allowing you to quickly and securely adapt as needs change.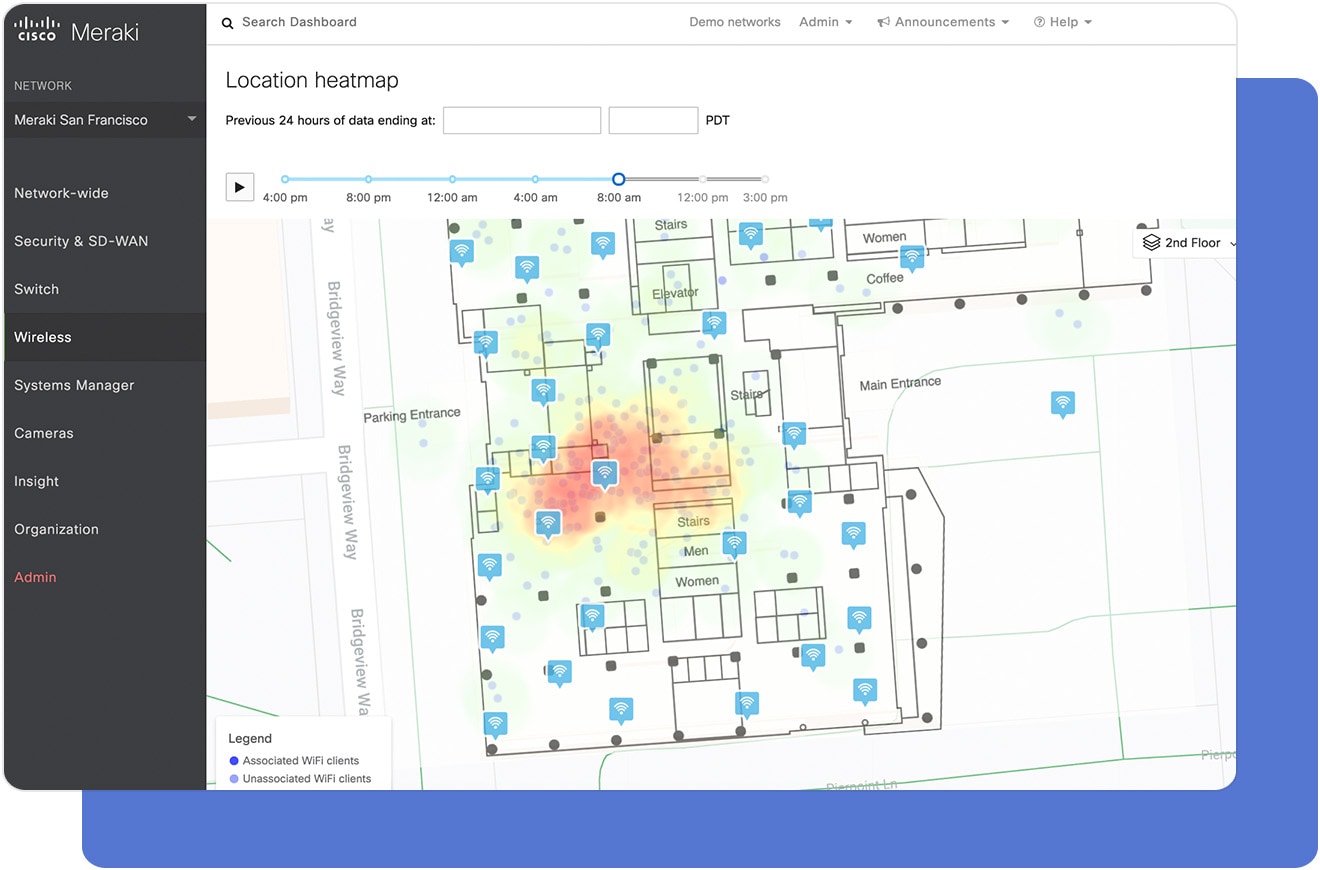 "We've had no downtime at all. There have been no surprises except good surprises, like performance enhancements. Everything we've seen has been positive. I would unequivocally recommend this product."
– Ed Sharp, Director of Support Services (source)
Less is more
Every second counts in healthcare, so why should it be any different for the IT networks that power it? Save significant time and resources when you deploy, maintain, and troubleshoot your network infrastructure, regardless of how many sites you oversee.
Source: TechValidate survey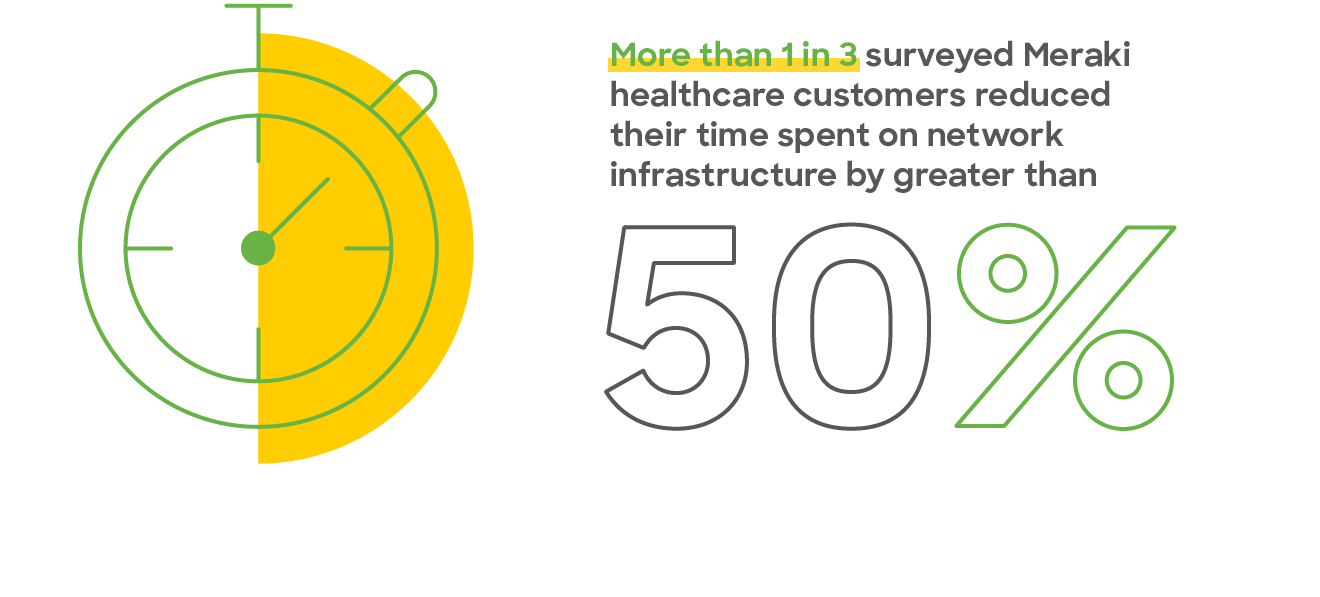 Smart at Security
Autoprovision site-to-site VPN in three clicks to securely connect remote staff to resources.
Protect networks carrying critical data at every stage–from the perimeter, through the local network, and out to field workers.
Utilize technology with the world's most effective protection from Cisco, for the equipment hospitals count on to save lives.
Ensure only approved staff members can access the most sensitive and regulated data through security policies.
On-demand webinar
Enabling Hospitals of the Future
Enabling India's first paperless government hospital through public-private partnership
Watch now
Case study
Talbert House
Eliminating downtime to keep critical services available for multi-site nonprofit
Read now
Executive brief
Quickly and safely deliver vaccines
Learn how to ramp up vaccine distribution and protect supply with an agile IT platform.
Download now