More bandwidth. Less cost.
The Meraki MX SD-WAN and security appliances are the quickest and easiest way to significantly reduce total WAN costs whilst delivering the desired level of performance for critical cloud applications.
The WAN struggle is real
Branch sites have never demanded as much bandwidth as they do today with global business traffic and SaaS application usage both soaring. This results in legacy business WAN links, such as MPLS, rapidly exceeding the capacity for which they were originally designed.
Welcome to cost-effective bandwidth
Take advantage of low-cost WAN links such as broadband and fiber with the Meraki MX to significantly save on WAN costs and deliver the desired level of performance for business critical cloud applications.
Tell the network what you want to accomplish
Our demo explains how to simple create SD-WAN policies.
Watch Now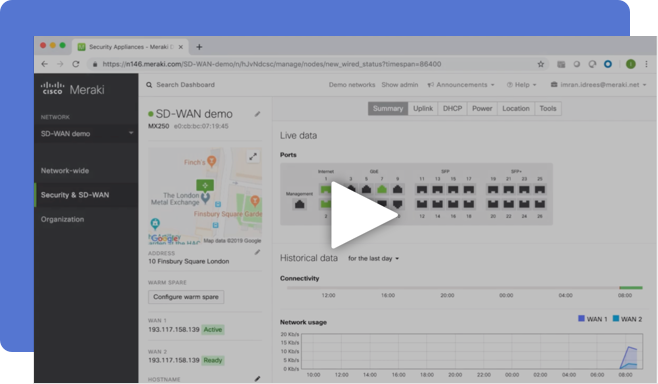 Create SD-WAN policies in minutes
Define acceptable performance thresholds for web applications
Select from built-in Layer-7 categories and applications
Choose a preferred uplink and when failover should happen
Built on Meraki site-to-site auto VPN technology
Securely connect thousands of SD-WAN-ready sites in just two clicks over any WAN link.
watch demo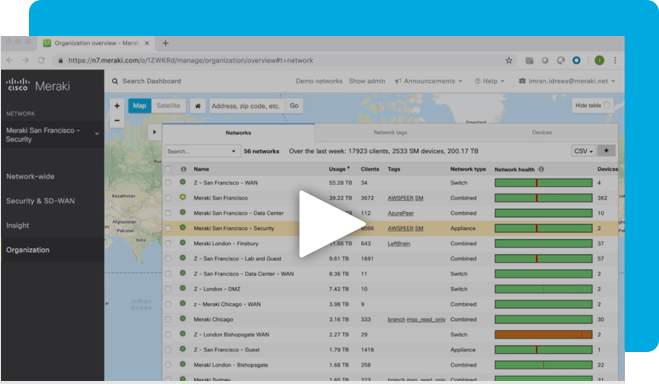 Auto-provisioning between sites
The MX appliances elegantly create a framework for Cisco SD-WAN powered by Meraki by securely auto-provisioning IPsec VPN tunnels between sites. The Meraki dashboard automatically negotiates VPN routes, authentication and encryption protocols, and key exchange for all Meraki MX appliances in an organization to create hub-and-spoke or mesh VPN topologies.
Direct internet access
Allow branch sites to access cloud applications directly through a public Internet link using the Meraki MX. This with Meraki Insight provides advanced security protection for the branch as well as well as visibility of what happens to cloud applications after they leave the LAN.
Advanced security and visibility beyond the LAN all‑in‑one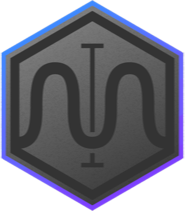 Meraki Insight

Pinpoint the cause of poor application performance of critical web applications travelling through VPN tunnels or directly through the public Internet.
Built-in security

Cisco Advanced Malware Protection with Threat Grid, Snort intrusion detection and protection (IDS/IPS) and content filtering.