The world's most trusted SD-WAN provider
Cisco SD-WAN Powered by Meraki
Reduce dependence on MPLS
Take advantage of low-cost WAN links such as broadband and fibre to significantly reduce your WAN costs with the Meraki MX appliances that can be quickly deployed at scale with true zero-touch provisioning.
How VTNZ leverages SD-WAN
Learn how New Zealand's largest vehicle inspection company leverages Cisco Meraki solutions including wireless, switching, SD-WAN, security, cameras and endpoint management for digital transformation and cloud-first strategy.
Watch Customer Story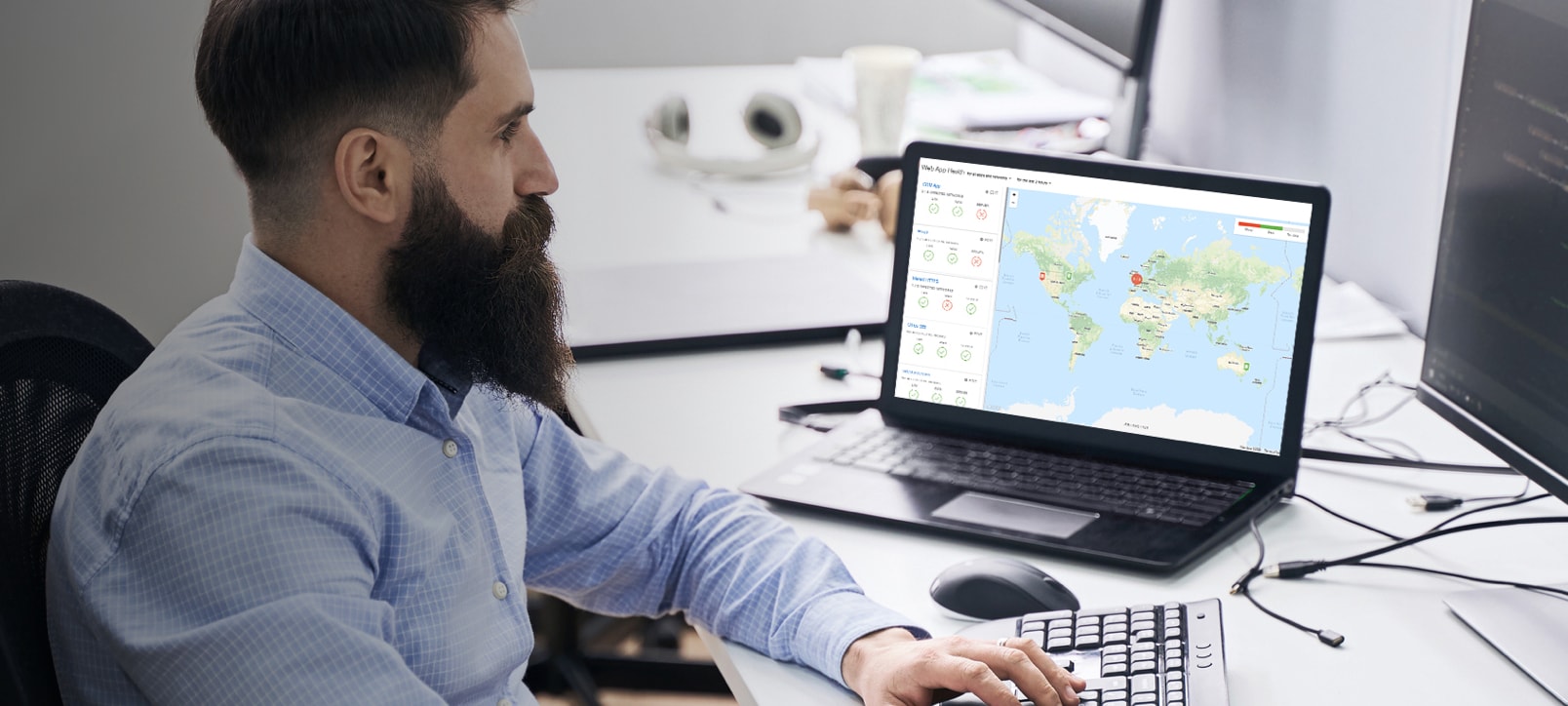 Maximise user experience
Cisco SD-WAN powered by Meraki delivers end-to-end visibility through advanced analytics with machine learning and smart path selection to assure experience for business-critical applications no matter where they are hosted – SaaS, IaaS or the data centre.
Supreme visibility with advanced end-to-end analytics
Monitor key factors that influence how office or remote/home users experience business-critical
resources and identify the root cause of any degradation in minutes.
Machine-learned thresholds
Take the guesswork out of managing application performance with Smart Thresholds. Using advanced machine learning algorithms, SD-WAN powered by Meraki autonomously adjusts thresholds for web applications based on the past behavioural patterns of your unique network, taking into account performance, workloads and much more.
The end result? Notifications of only genuine performance dips at the flick of a button, without the false positives.
Find out more
Natively secure
SD-WAN powered by Meraki is natively integrated with advanced security informed by the world-renowned security research team, Cisco Talos. MX appliances also receive zero-touch security updates so you can be confident you are protected from the latest threats and that WAN traffic is secure especially for applications with direct Internet access.
Next-generation layer-7 firewall
File protection with Cisco Advanced Malware Protection (AMP) and Threat Grid sandboxing
Intrusion detection and protection (IDS/IPS) with Cisco SNORT
Content filtering
Cloud security integration with Umbrella SIG
Find out more