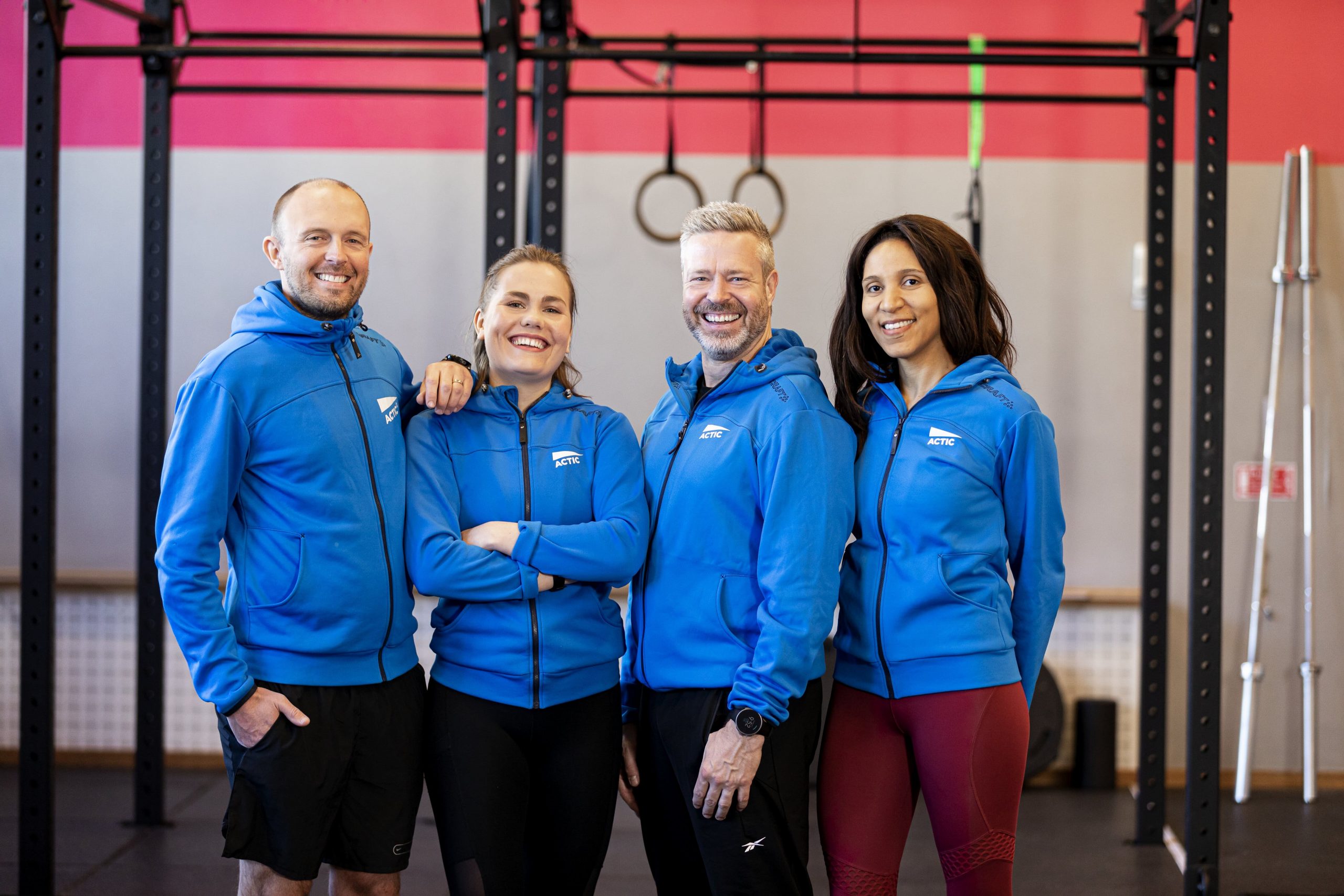 ---
Actic is a Swedish fitness chain, with a vision to create a healthier society through exercise. Their clubs in Sweden, Norway, Germany and Austria are aiming to activate the entire community. By offering cardio, strength training, and group exercise, their mission is to beat their biggest competitor: the sofa.
Mårten Hoffman, Actic's CIO, has a PhD in IT governance and years of experience with finding business value in different IT solutions, which makes him the perfect fit to drive the company's innovation strategy.
"Innovation in the gym industry has always been there, but from the technology perspective, they are quite late compared to other industries. When I joined the company, there was a point of sale computer to sell a membership with a basic 2 Megabit internet line. On the one hand, I had a lot to do to implement digital solutions, but on the other hand we had no legacy at all. We could start from scratch to build a really powerful network, choosing the best solution available on the market," Mårten explained.
Deploying on More Than 100 Locations
The IT department of Actic currently consists of a handful of employees, serving the entire organization. On top of that, their IT partners help with support and services. Mårten and his team needed a reliable and secure solution that could provide them with enough flexibility to scale, as the company regularly acquires new clubs. Meraki could help them to fill the gaps with a network that is incredibly scalable. Cloud-managed IT by Cisco Meraki was the answer and allows Actic to run a flexible, scalable, and secure network.
At the time of deployment, Actic was facing a tough deadline to provide new internet connections on 120 sites in Sweden and Norway. First, they started by deploying Meraki switches and firewalls. A bit later, Germany and Austria were included and wireless was deployed across the organization's 180 sites. Their IT partner helped setting up the right configuration and tags, SSIDs, and assisted with radio planning. "Before, we actually didn't really know which equipment was connected on each of our sites. Now with Meraki, we have much more visibility on each and every aspect of our network and hardware. It improves the transparency of the entire network and makes work as a system administrator much easier," Mårten adds.
With Meraki, we have much more visibility on each and every aspect of our network and hardware. It improves the transparency of the entire network and makes work as a system administrator much easier.Mårten Hoffman, CIO
Managing Networks, the Smart Way
Across all of its fitness clubs, Actic is making use of Meraki wireless access points, switches, security & SD-WAN devices, endpoint management and on some locations also smart cameras. Each of these devices is centrally managed through the Meraki dashboard, giving the IT team an overview of the branch networks across Europe. On top of that, it gives them the opportunity to troubleshoot remotely. "As a non-technical person, the Meraki dashboard gives a great overview to business stakeholders in organizations. On the technical side, we use the organization overview every day to see if there are any problems at any of the locations," says Mårten.
In the Meraki dashboard, the team is extensively using the option to tag their devices and networks. Tagging makes it easy to filter, which means that Mårten and his team can see an overview of all their networks, for example, in Sweden in just a few seconds. Another way they use this feature is by tagging local internet and phone service providers or sites using a specific type of hardware or features, which makes it easy to plan and reach out when needed.
When necessary, troubleshooting the Actic networks usually starts on the level of the MX security & SD-WAN appliances. Furthermore, they use the 'clients page' to explore bandwidth issues from an MS switch perspective, which offers the possibility to restrict bandwidth use for certain clients or applications.
On the MR access points, multiple SSIDs have been configured to separate staff traffic from visitor traffic. Members will see a splash page upon connecting to the network, asking them to accept the terms and conditions. The wireless technology helps Actic with business-driven decision making as well: location analytics can show on an aggregated level how devices move throughout the facilities, which can help the clubs to decide which equipment purchases to prioritize. In the future, APIs will play a bigger role at Actic to improve data accuracy.
The Meraki endpoint management solution, Systems Manager, is currently installed on about 150 iPads across the different clubs. These devices are mainly used for member management and in the future to sell memberships as well. With Systems Manager, the team can push updates to all iPads at the same time and with the help of the geofencing feature there has even been a case where an iPad was given back after it was stolen from a club.
The inspiring journey of Actic doesn't end here, as they are exploring how to keep innovating. Meanwhile, Mårten is spreading the word about their deployment: "Whenever I need to recommend Meraki to someone, I sell the simplicity. I talk to them about the power of tagging, about doing everything right from the start. I sell it as a very powerful way of having an overview of what's working and what's not. On top of that, the Meraki support team is very helpful," he adds.
Whenever I need to recommend Meraki to someone, I sell the simplicity. I talk to them about the power of tagging, about doing everything right from the start. It's a very powerful way of having an overview of what's working and what's not.Mårten Hoffman, CIO