Cloud Managed Security Appliances
Centrally Managed Security, Networking, & Application Control
The First Cloud Managed Networking and Security Platform
The Cisco Meraki MX is a complete networking and security solution, designed to make distributed networks fast, secure, and easy to manage.
The MX is managed entirely through the Cisco Meraki web-based dashboard. Designed with intuitive controls for IT generalists, the MX requires no training or specialized staff. The MX will even self-provision, allowing for remote branch deployments without on site IT.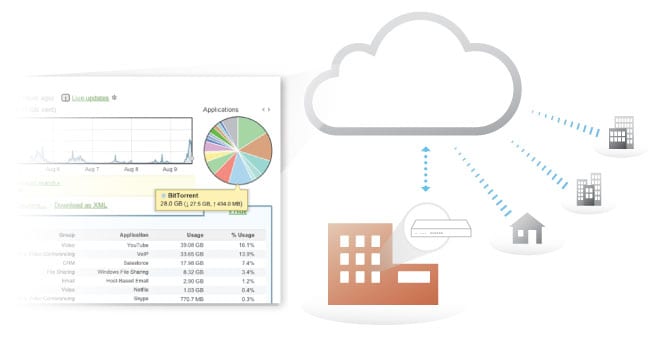 Eliminates 6 complex appliances with a single, easy to manage platform.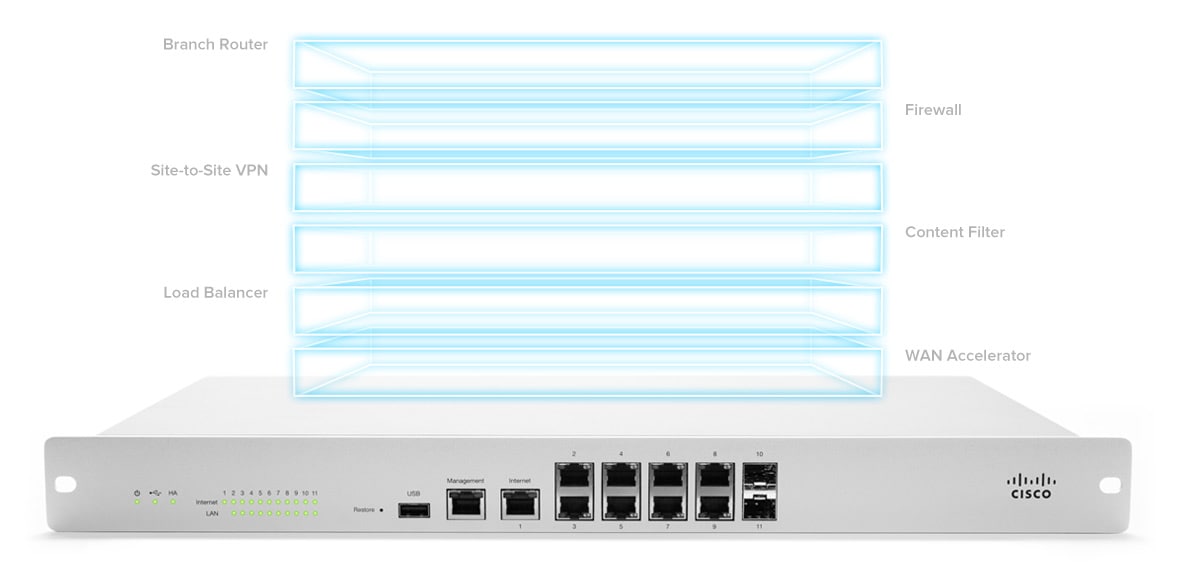 Connects and Secures Branches from the Cloud
The Cisco Meraki cloud management platform makes it easy to deploy secure, interconnected, centrally managed multi-site networks. Add new sites in seconds with auto-configuring VPN. Centrally manage user, content and application-aware firewall policies across your entire network.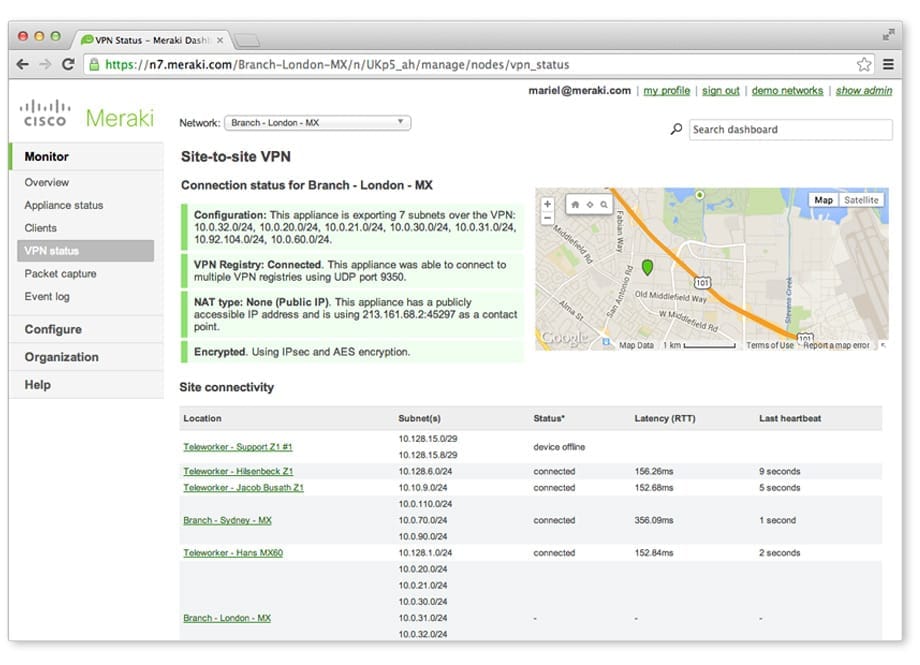 Increases WAN Performance and Reduces Bandwidth Costs
Block unwanted bandwidth hogs like BitTorrent, and add capacity with WAN load balancing. Cache, deduplicate, and optimize traffic with WAN optimization to lower bandwidth consumption by up to 99% and improve application performance by up to 209x.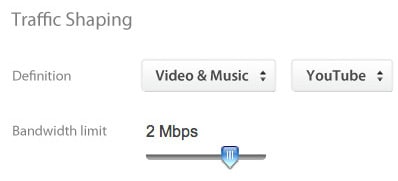 Built on a High Performance Platform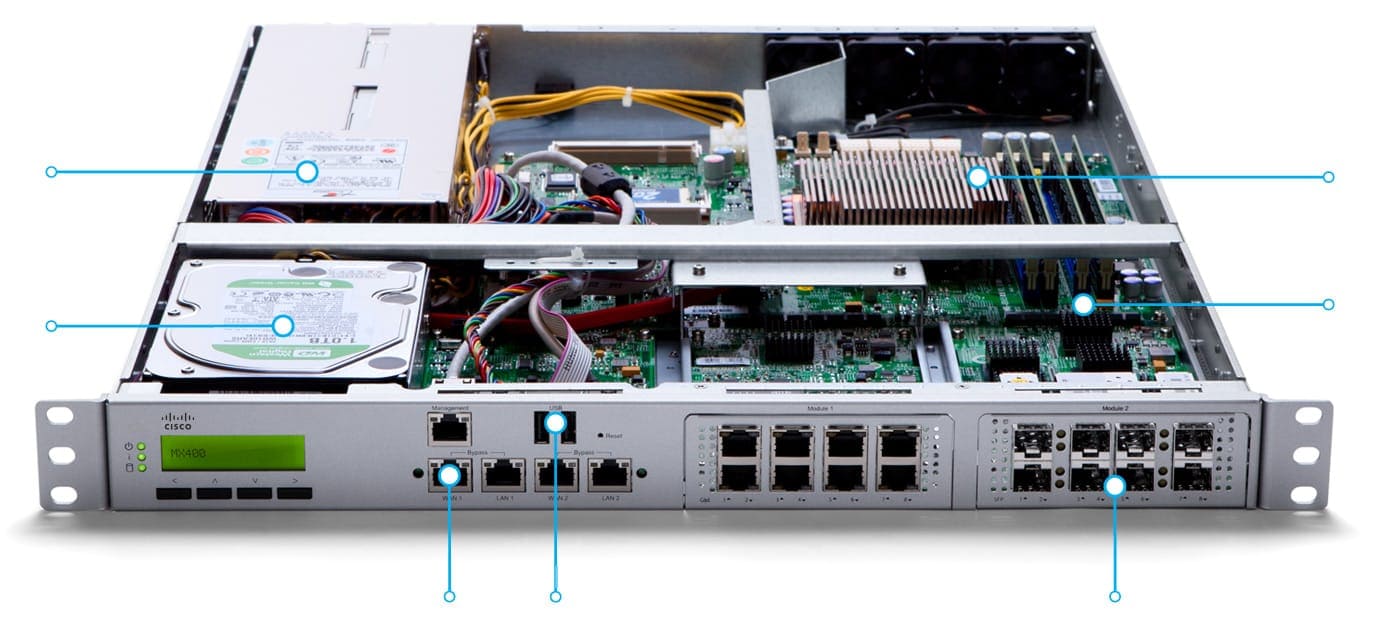 Redundant Power
Reliable, energy
efficient design
WAN Optimization
1TB SATA disk
Multiple Uplink Ports
Link bonding/failover
3G/4G Modem Support
Automatic wireless failover
10Gb Ethernet/SFP+ Ports
For switch connectivity
Additional Memory
For content filtering
Enhanced CPU
Layer 3-7 firewall
and traffic shaping
Interfaces
Stateful Firewall Throughput
VPN Throughput
WAN Optimization Cache
List Price*

Small Branch (Up to Approx. 25 Users)

MX60

5 × GbE
(up to 2 WAN)
1 × USB 3G/4G
100 Mbps
35 Mbps
100 MB
$495

MX60W

5 × GbE
(up to 2 WAN)
1 × USB 3G/4G
1 × 802.11n WiFi
(3x3, dual-band)
100 Mbps
35 Mbps
100 MB
$845

Medium Branch (Up to Approx. 500 Users)

MX80

5 × GbE
(up to 2 WAN)
1 × USB 3G/4G
250 Mbps
80 Mbps
1 TB SATA
$1,995

MX100

8 × GbE
(up to 2 WAN)
1 × USB 3G/4G
2 × GbE (SFP)
500 Mbps
100 Mbps
1 TB SATA
$4,995

Large Branch, Campus / Concentrator (Up to Approx. 10,000 Users)

MX400

8 × GbE
(up to 2 WAN)
1 × USB 3G/4G
8 × GbE (SFP)
4 × 10GbE (SFP+)
1 Gbps
200 Mbps
1 TB SATA
$15,995

MX600

8 × GbE
8 × GbE (SFP)
4 × 10GbE (SFP+)
2 Gbps
200 Mbps
4 TB RAID
$31,995
* North American list price shown. International pricing, discounts and promotions available through Meraki authorized resellers. Contact Meraki for a custom quote.
Teleworker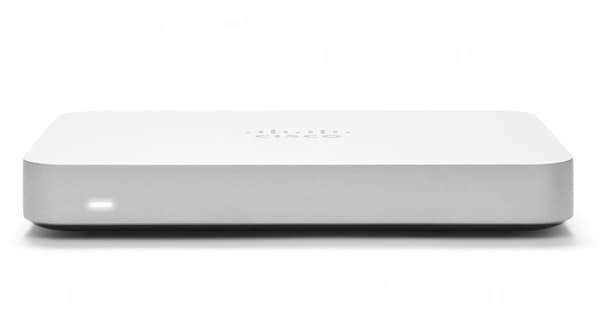 Z1
Cloud Managed Teleworker Gateway
See product details
Accessories
Standards-based Gigabit and 10 GbE pluggable optics and interface modules for the MX100, MX400 and MX600
See all accessories
Enterprise License
Stateful firewall
Site to site VPN
Client VPN
Branch routing
Link bonding and failover
Application control
Web caching
WAN optimization
Advanced Security License
All enterprise features, plus:
Content filtering
Google SafeSearch
YouTube for Schools
Intrusion prevention (IPS)
Anti-Virus and Anti-Phishing