Tech trends and solutions to help steer your journey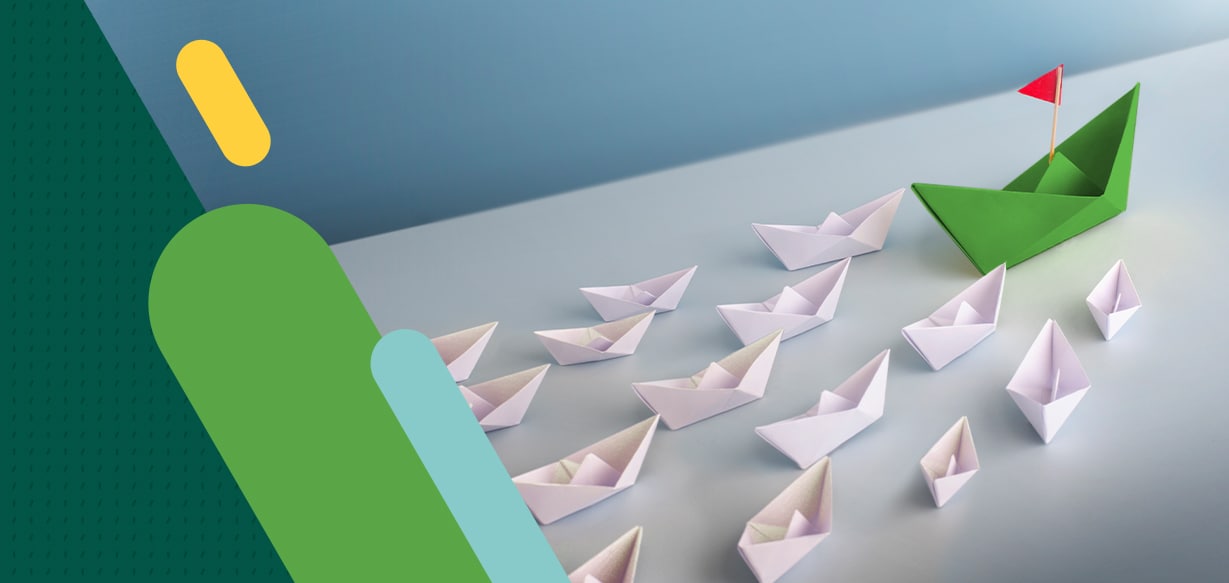 Over the last decade, state and local agencies have been navigating a sea change in urban technology. Governments launched some initiatives to deliver digital services to constituents and empower agencies to provide positive, equitable experiences to all.
Creating more connected communities in these changing currents requires overcoming obstacles that range from properly monitoring distributed locations with lean IT teams to managing new hybrid workplaces and combating persistent security threats.
Addressing funding, access, and connectivity challenges demands an all-hands-on-deck approach to governing localities and requires establishing a solid, reliable crew through partnerships, IT teams, and employees.
Once you've assembled your crew, you are ready to set sail, but you'll need a map to reach your final destination.
All aboard to the land of IoT
IoT devices keep communities agile by providing solutions for various security, safety, and visibility issues—all while collecting data to plan and navigate better, smarter responses. Additionally, location and environmental sensors and smart street lights and traffic sensors enable governments to provision and provide constituents with the services and infrastructure planning they need.
With the influx of federal stimulus funding, governments have the opportunity to scale up infrastructure-related IoT systems, including ones connected with municipal utilities like water.
Don't forget to cross the digital divide
The availability of high-speed internet access is a necessity, not a luxury. Addressing the digital divide impacts almost every aspect of constituents' lives- in education, in work, health, and even in voting.
In fact, 34% of CDG survey respondents said their jurisdictions are currently working to address the digital divide—bolstered by unprecedented federal funding to address broadband gaps.

Onward toward the changing workforce
The transition to remote work happened seemingly overnight, as IT departments worked towards solutions that successfully allowed service continuity in the face of stay-at-home orders.
With the continued transition and evolution to hybrid work models, the task for governments is to build on early efforts in hybrid work in more sustainable ways while also embracing the benefits of change.
One benefit from this sea change in the work model has been agencies' ability to address previous grievances while hiring and retaining talent. In addition to providing more flexibility to current staff, jurisdictions can expand the search radius for new talent. Workplace flexibility can mean the difference between hiring IT within the capital to hiring within the state.
While there has always been a challenge in competing with the private sector, it's important for government leaders to stay abreast of the opportunities to provide additional services that candidates and current employees desire. This must also be managed against the necessity for in-person citizen services and meet the expanded scope of connectivity and security—particularly within government IT. The days of pensions and stability are not always enough, and whether it's through workplace flexibility, technology modernization, continued education, or offices of the future, agency IT leaders must consider all the tools at their exposure while keeping security at the forefront.  
Land ho! Dock safely and securely
Only 8% of CDG survey respondents reported no security challenges with their connected community initiatives. Ensuring network security when employees use their own devices, training, finding staff with cybersecurity skill sets, securing remote cloud-based applications and access, and managing endpoints are all key challenges, respondents said.
The growing scope of governments' IT environments and the threats against them requires a broader shift in cybersecurity. Creating a holistic approach to security comes down to outlining a strategy that merges practices across teams and systems, helps agencies identify current security vulnerabilities, and defines the goals and objectives for the entire organization moving forward.
Embrace the voyage
Every journey starts with a goal, whether that's to discover a new world or deliver best-in-class constituent services.
Begin your journey toward more connected communities with a clear vision to achieve a flexible and scalable environment. By embracing IoT to help with your area's goals, establishing processes to bridge the digital divide, empowering the workforce to provide services, and implementing strict cybersecurity protocols, you're all set to sail toward a safe and secure connected community.
Are you ready for the journey? Follow our urban technology checklist to get started.