Introducing new MX67 & MX68 products and Z3C
You are probably aware of the increasing use of cloud-hosted applications, as well as the worldwide availability of reliable LTE coverage. You've almost certainly witnessed the increasing use of mobile devices, growth of video traffic, and increasing security threats. These trends challenge modern organizations to adapt to a complex landscape with higher bandwidth requirements, multiple uplinks, and threats that can take down networks. Despite these complexities, IT admins can use new technologies to position their branch networks for a successful future.

What's new?
Today, we are excited to announce brand new additions to our MX and Z products, with multiple new MX security & SD-WAN appliances, along with a new Z-Series teleworker and IoT device. With upgraded and improved hardware, the additions to the MX line feature higher throughputs, faster Wi-Fi, and integrated LTE modems. The built-in modems will offer a greatly simplified way to connect remote locations or provide failover redundancy via LTE.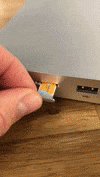 The MX67 and MX68 lineup

The new MX products benefit from state of the art new hardware features designed to deal with an evolving branch environment:
Up to 450 Mbps Throughput

802.11ac Wave 2 Wireless

Integrated 300 Mbps CAT 6 LTE cellular modem
The MX family adds six new models to the highly successful MX64 and MX65 small branch security & SD-WAN appliances. The new MX67 and MX68 products include models with wired, wireless, cellular, and PoE+ capabilities.  Both the MX67C and MX68CW feature region-specific SKUs to accommodate separate cellular bands. Meraki is partnering with mobile providers to fully certify the cellular platforms across all regions. For more details of MX67, MX67W, MX68, MX68W, and the cellular MX67C, MX68CW visit the MX datasheet.
The new Z-Series
We are also delighted to add a new model to our feature-packed Z-Series teleworker gateway family with the Meraki Z3C, now with LTE. A built-in 100 Mbps CAT 3 LTE modem in the Z3C provides an elegant way to add redundancy for teleworker deployments. Our customers are also excited about using the Z3C to securely connect remote or isolated machinery such as vending machines, ATMs, and kiosks.
LTE in the dashboard
Similar to the rest of Meraki's products, these new cellular MX and Z-Series models offer exceptional visibility via the Meraki dashboard. For these models, IT admins can monitor current traffic and historical performance, as well as the ability to troubleshoot and configure their LTE connections. For example, the dashboard allows users to configure and reset their cellular connection with a few clicks of a button. There will be a new LTE API, and the dashboard will make it simple to manage devices at scale using templates.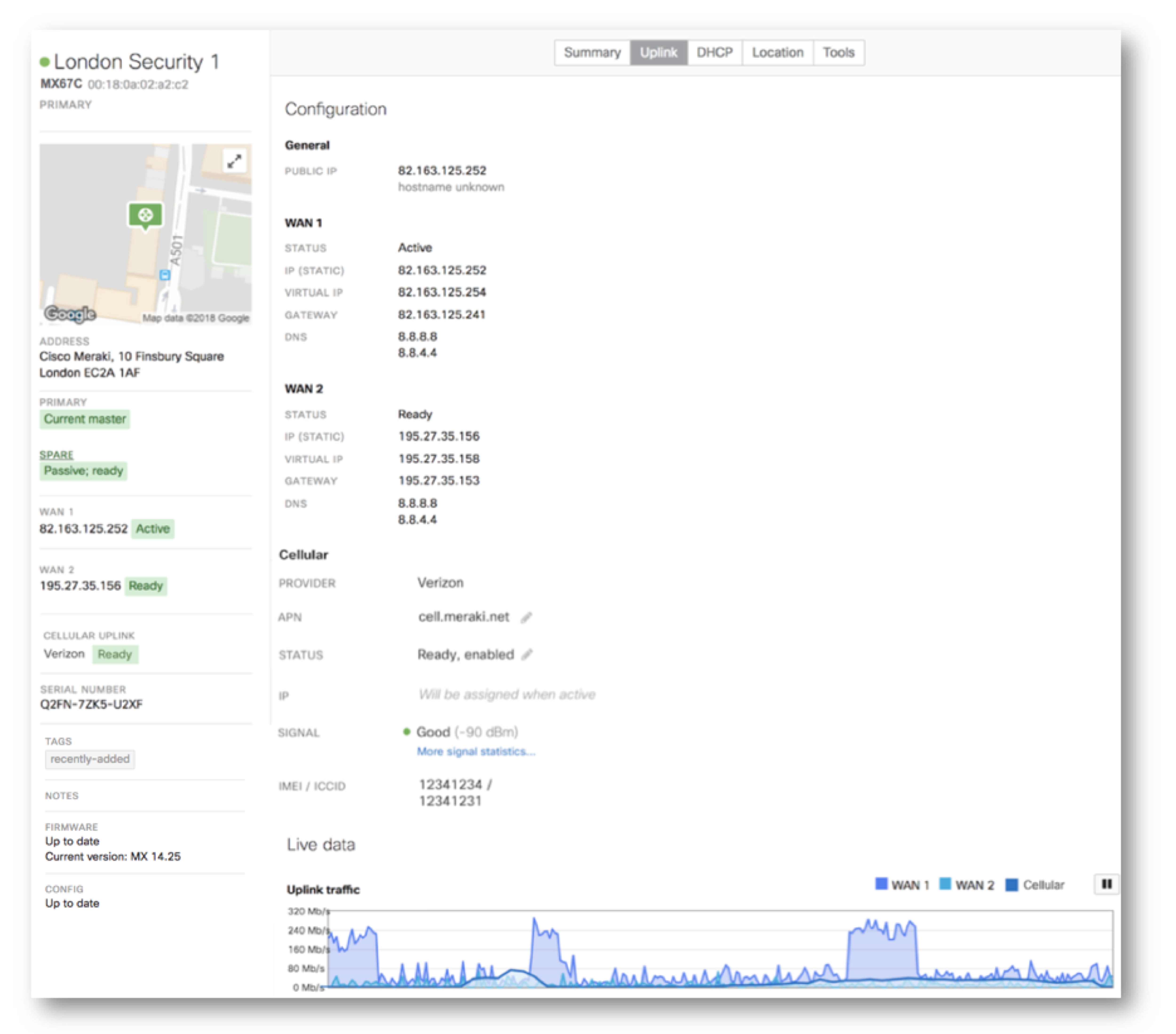 The Meraki MX continues to march forward in its mission to provide market-leading threat intelligence and an intuitive SD-WAN offering to keep customers connected and secure. Try out the new devices for yourself with a free trial, and let us know what you think.
One more thing…
Speaking of free trials, for those purchasing the new MX and Z-Series models in the next three months, we have an additional treat: a free 45-day trial of Meraki Insight, our intuitive tool for monitoring and troubleshooting WAN and application performance. With Insight, IT admins can monitor the status of all uplinks in the organization, and troubleshoot any network outages within seconds. It also provides detailed performance metrics to understand the root cause of ISP outages. Contact a Meraki sales representative for more information.
To learn more about the MX67 and MX68 models, as well as the Z3C, watch the launch webinar or visit the What's New page.