A glimpse into how El Rio Community Health Center is using Meraki cloud management to keep their network, and their community, in top shape.
Based in Tucson, Arizona, El Rio Community Health Center is one of the largest non-profit health centers in the United States. Fourteen distributed locations provide affordable medical and dental care for more than 900 people every day.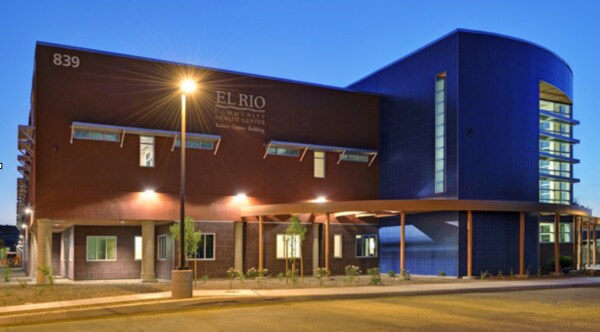 El Rio relies on the fully HIPAA-compliant Cisco Meraki solution to keep their widespread network up and running. The El Rio team needs a stable connection at all times to pull up electronic health records in the exam room, securely access internal resources when on call from home, securely manage mobile devices, and more.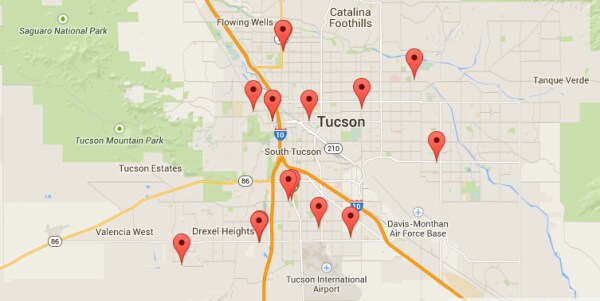 The 14 health clinics and administrative buildings of El Rio
A quick snapshot of the El Rio deployment reveals two MX security appliances set up in their data center to serve as the VPN concentrator and firewall for the network. MS switches offer enhanced visibility and per-port configuration on each clinic floor, and MR access points provide reliable wireless coverage for guests and employees in most clinics. Z1 teleworker appliances enable providers to securely utilize internal resources from home using Auto VPN connections. This is especially important for El Rio nurses and home workers who are on call 24/7. Company-owned mobile devices are also enrolled in Systems Manager to keep track of their location, to ensure passwords are enforced, and to make pushing software to all employees a piece of cake.
The El Rio team is now able to provide open-access WiFi for guests in the waiting room, as well as in the birthing center where visitors want to share pictures with loved ones. Warm spare failover helps ensure redundancy for the MX while the Meraki dashboard provides granular insight into network health, with tools such as email alerts and live troubleshooting to instantly address any potential threats.
With a lean networking team of only 3 people, El Rio benefits greatly from the remote troubleshooting and management made possible by the cloud-management platform. They look forward to all the new features pushed out to customers free of charge, a useful perk of the future-proof cloud model. One of the IT members is colorblind, and especially benefited from the new colorblind assist mode revealed a few months ago.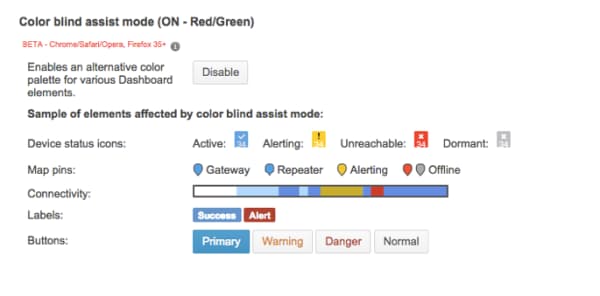 Color blind assist mode in dashboard
"Meraki gives us everything we need. It offers everything we used to do anyway in command line and then adds enhanced visibility at our access layer. It's saved us a lot of time, and allows us to focus attention on other projects," said Todd Portz, the most senior member of the El Rio IT team.
To dive into the full El Rio story, the El Rio IT team will host an interactive webinar with a Meraki product specialist on Tuesday, March 10th at 11:00am – register here to learn more about this health center's deployment and to ask any questions. New attendees also receive a free AP, just for tuning in.
Hope to see you there!