How to apply a few quick precautions that can save your network from an outage.
Earlier this week at WWDC 2014, Apple's CEO Tim Cook took the stage and unveiled iOS 8, the latest version of the mobile operating system, and OS X Yosemite. The announcement highlighted numerous new features, including new services and apps, integration with OS X, and major updates for developers.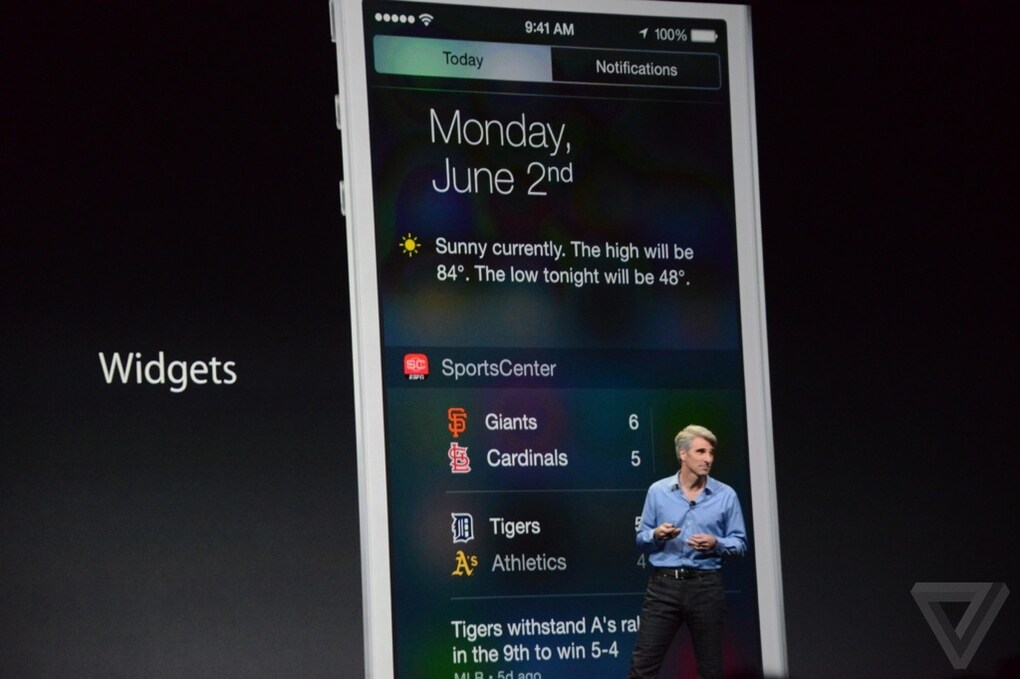 via The Verge.
With iOS 8 and OS X Yosemite expected to be released to the public in just a few short months, now is the time for admins to begin thinking about how to prepare their networks for the bandwidth spike that will likely accompany the release. When Apple released iOS 7 and IS X Mavericks last fall, a massive 50% of iOS users upgraded in the first week. With each download ranging in size from 750Mb to multiple gigabytes, many unprepared networks suffered outages while many others were brought to a staggering standstill.
Luckily, IT admins can plan ahead this year and make sure that hundreds or even thousands of simultaneous iOS downloads don't cripple their networks. Built into each Cisco Meraki access point and security appliance is the ability to completely block certain traffic types or simply throttle it down to ensure that no single user or application is hogging the bandwidth.
Starting at the Clients page in dashboard, it's easy for admins to keep an eye on which applications and users are high on the usage charts. If reports of slowness or network interruptions come in, this is a great place to begin investigations. There are also numerous live tools that can help admins dive deeper into their troubleshooting, whether in the office or on the go with the Meraki mobile app.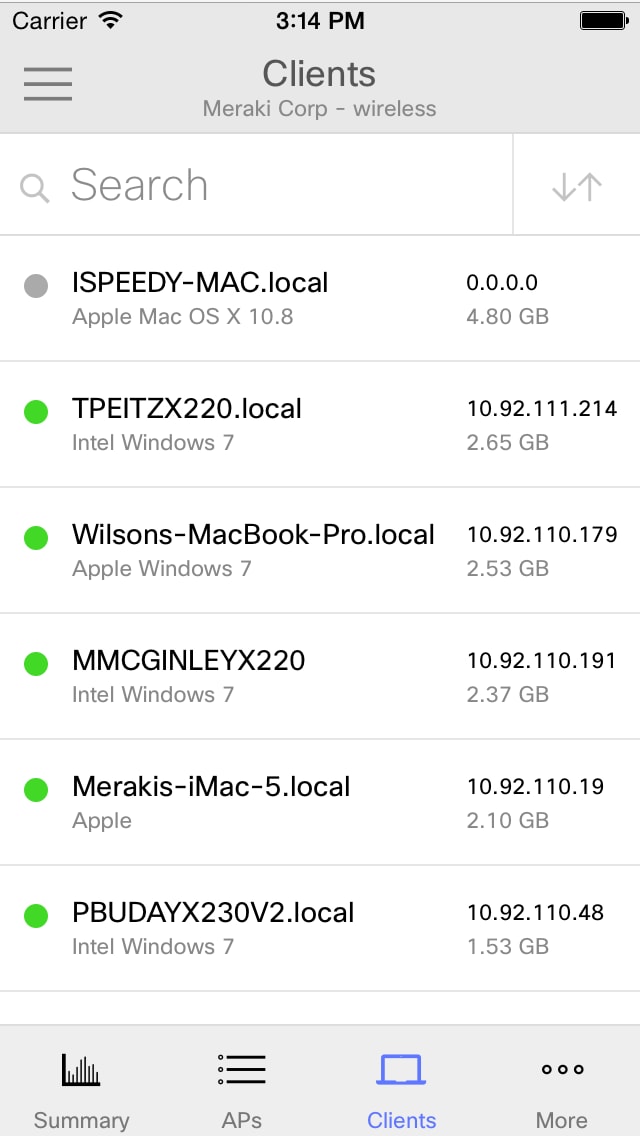 Within the Firewall & traffic shaping page, admins have the ability to fine-tune how much bandwidth certain applications are allotted or prescribe how much bandwidth can be consumed by each user generally. Rules can even be tailored by device type using group policies, ensuring that only those devices eligible for the upgrade are affected.
The best part is that each of these options can be customized for each SSID, regardless of whether the connected devices are company-owned, BYOD, or guest. And because information is updated live and changes are pushed out in real-time, admins can tweak network settings as usage fluctuates during the day.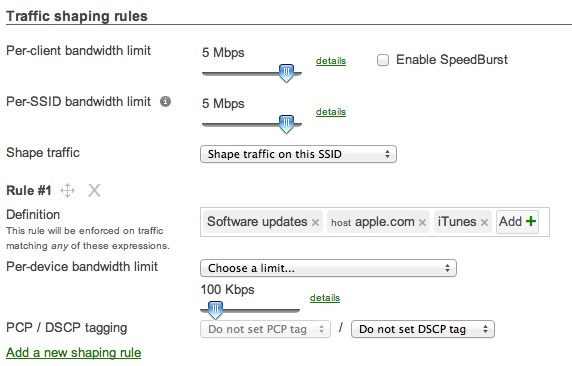 Check out some of the tips and tricks we've learned since the last iOS update and prepare your network for what will surely be a massive surge in bandwidth usage this fall.