New visibility and troubleshooting tools in the dashboard mobile app make it easy to view network activity and troubleshoot infrastructure
Wishes for the Meraki dashboard mobile app have been quite healthy of late, and there has been a significant uptick in users over the past few months. The engineering team has been hard at work enhancing the app and has added some new, exciting features.
Enhanced visibility
Visibility into clients is key to understanding how the network is used and to identifying users consuming extraordinarily high amounts of bandwidth. The mobile app now shows connected and offline clients, with the ability to sort by usage, time last seen online, and other parameters. The famously-fast Meraki search is also in the app, enabling quick troubleshooting. Find devices by name, OS, or even IP subnet, and click to get details such as MAC, IP, SSID, RSSI, and more.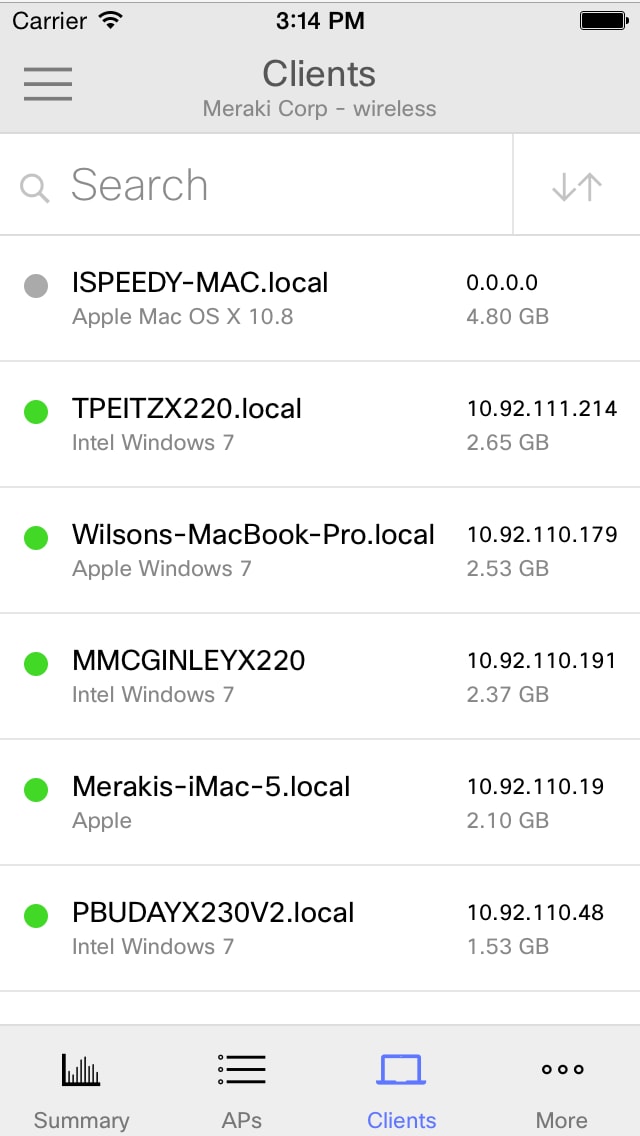 Get to the bottom of things quickly
New network troubleshooting tools help admins test infrastructure connectivity from the app. The ping tool triggers pings sent from the Meraki cloud to a switch, AP, or MX Security Appliance – average latency and ping loss percentage are updated live.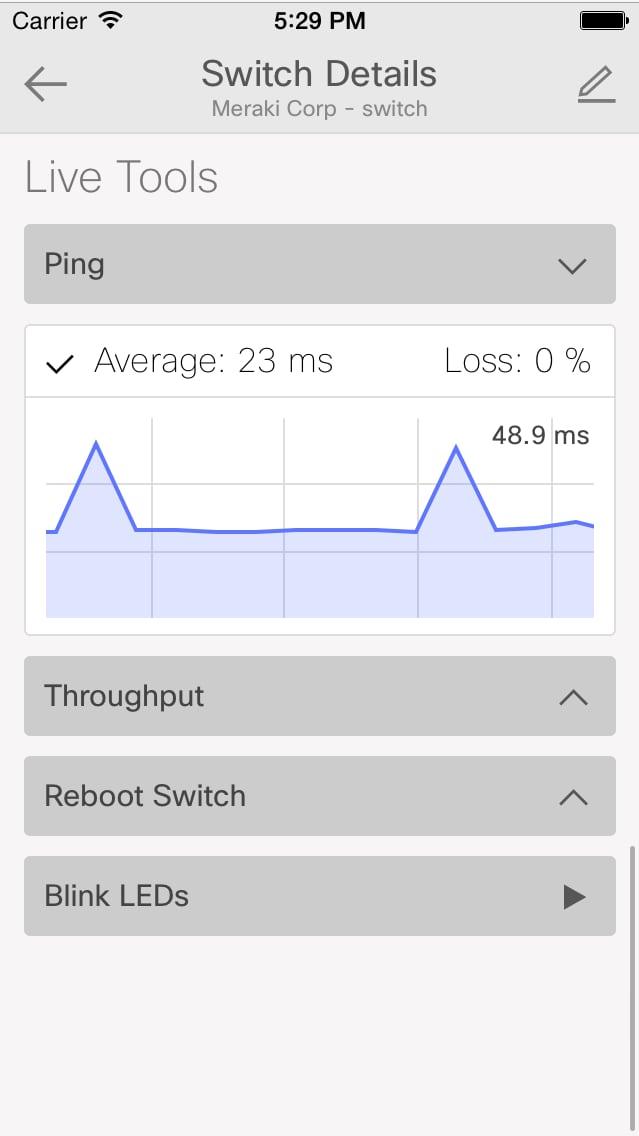 Help on the go
The Meraki mobile app is optimized for network management on-the-go. Sometimes it's handy to check the status of an open support case or read notes on its resolution. Support cases are now viewable in the app (see the "More" tab) and categorized by status for convenience, making it quick and easy to get the latest support update for a network.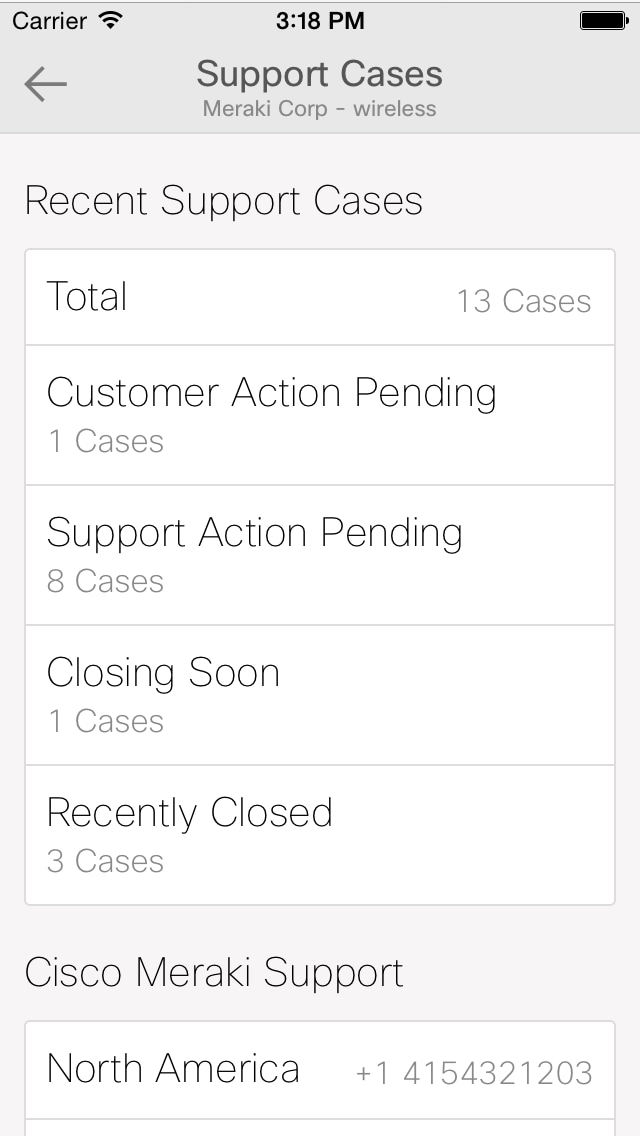 A few customers have wished for the ability to pin-lock the app, making access secure and convenient. Pin locking is offered in addition to two-factor authentication and is enabled by going to the "More" menu and selecting a four digit pin.
Get started by downloading the app onto your device: