New mobile app extends management of Meraki wireless networks to iOS devices.
Mobile devices aren't just about the latest gadgets — they've become a primary tool for IT administrators, who are depending on extending their tools to those devices more and more every day. To address this need, we are thrilled to introduce the Cisco Meraki dashboard mobile app. It extends cloud management of Meraki wireless networks to mobile devices, and it's available for immediate download from the Apple App Store.
We've extended the Meraki dashboard experience and optimized it for mobile devices, giving it a familiar look and feel. While the dashboard website can be used on smartphones and tablets, the mobile app provides a better and faster experience, especially on small devices, making it ideal for network management on the go.
Cloud management in the palm of your hand
Network management using the dashboard app is just as simple as it is on the web. View the status of wireless networks at a glance, quickly identifying healthy or offline access points. See the details of any Meraki access point on the network and verify network connectivity, usage, and settings. Multi-site management is built-in, too.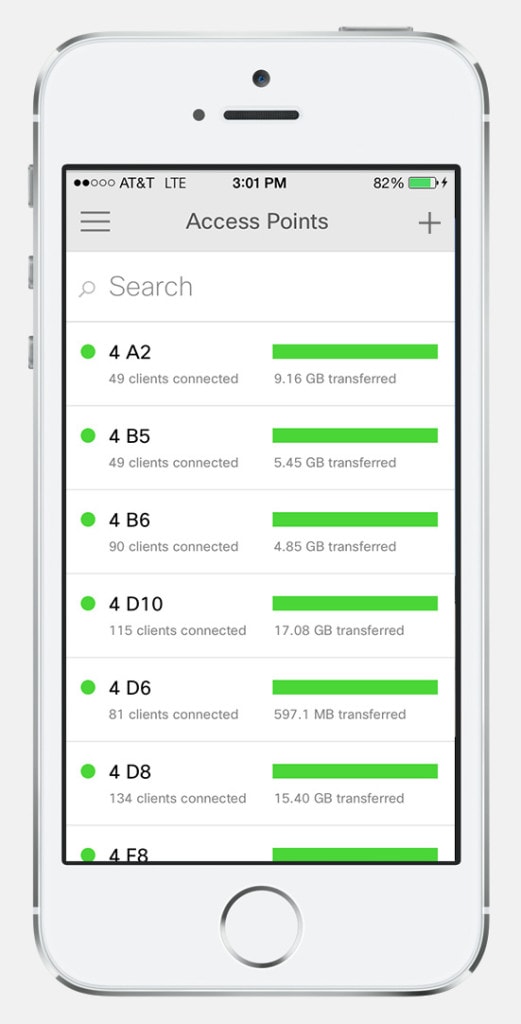 Faster WiFi deployments
To add a new access point, use the app to scan its barcode and add it to the network. The access point will automatically connect to the cloud, provision itself, and become part of the network, appearing in the list of APs. The app takes advantage of a few mobile-specific features: the camera and GPS. When installing the AP, use the phone's camera to take a photo of the mounting location — this makes it easy to visually identify an AP when walking through a deployment. There's no need to hunt around for the AP, since its location can be tagged using built-in GPS.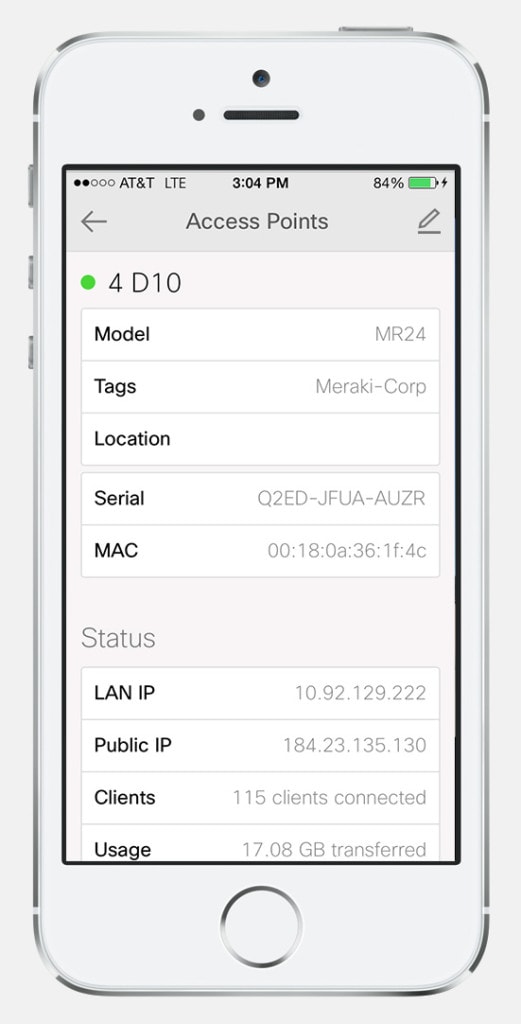 Network summaries at a glance
The most important data about your network is neatly presented in the summary page. Daily, weekly, and monthly usage graphs show traffic patterns on your network. Top client charts reveal bandwidth-hungry devices and the mix of iOS, Android, and desktop platforms in your environment. To monitor multiple Meraki networks, just select them from the app's menu.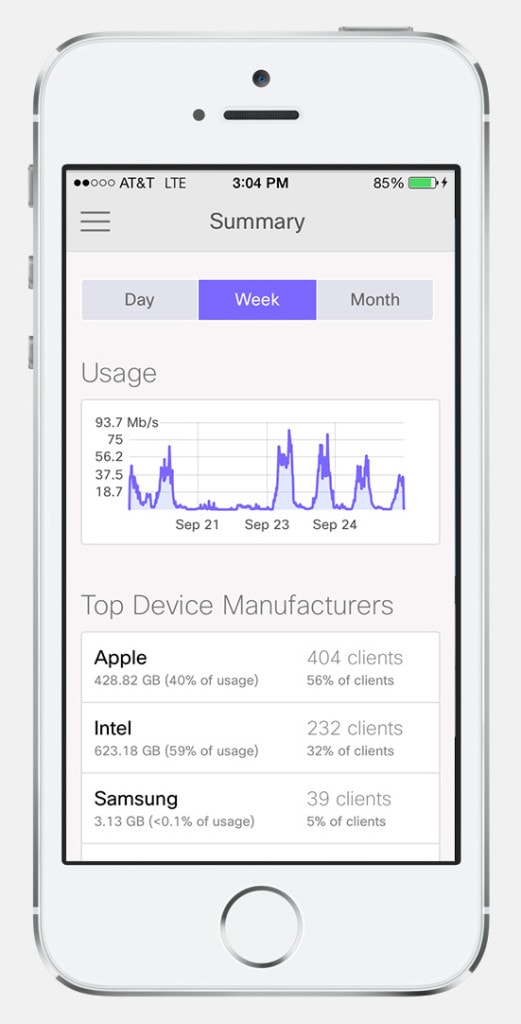 There's more coming
This is the first release of the app, designed for the iPhone and iPod Touch. We'll continue to add more features in the future, such as monitoring MS Switches and MX Security Appliances. Android fans, don't worry: we're working on an Android version, too. Want to see something new? Just shake the phone to make a wish right from the app.
Update
The app is now available on Android devices via the Google Play store.