Enhancing always-on patient experiences with secure connectivity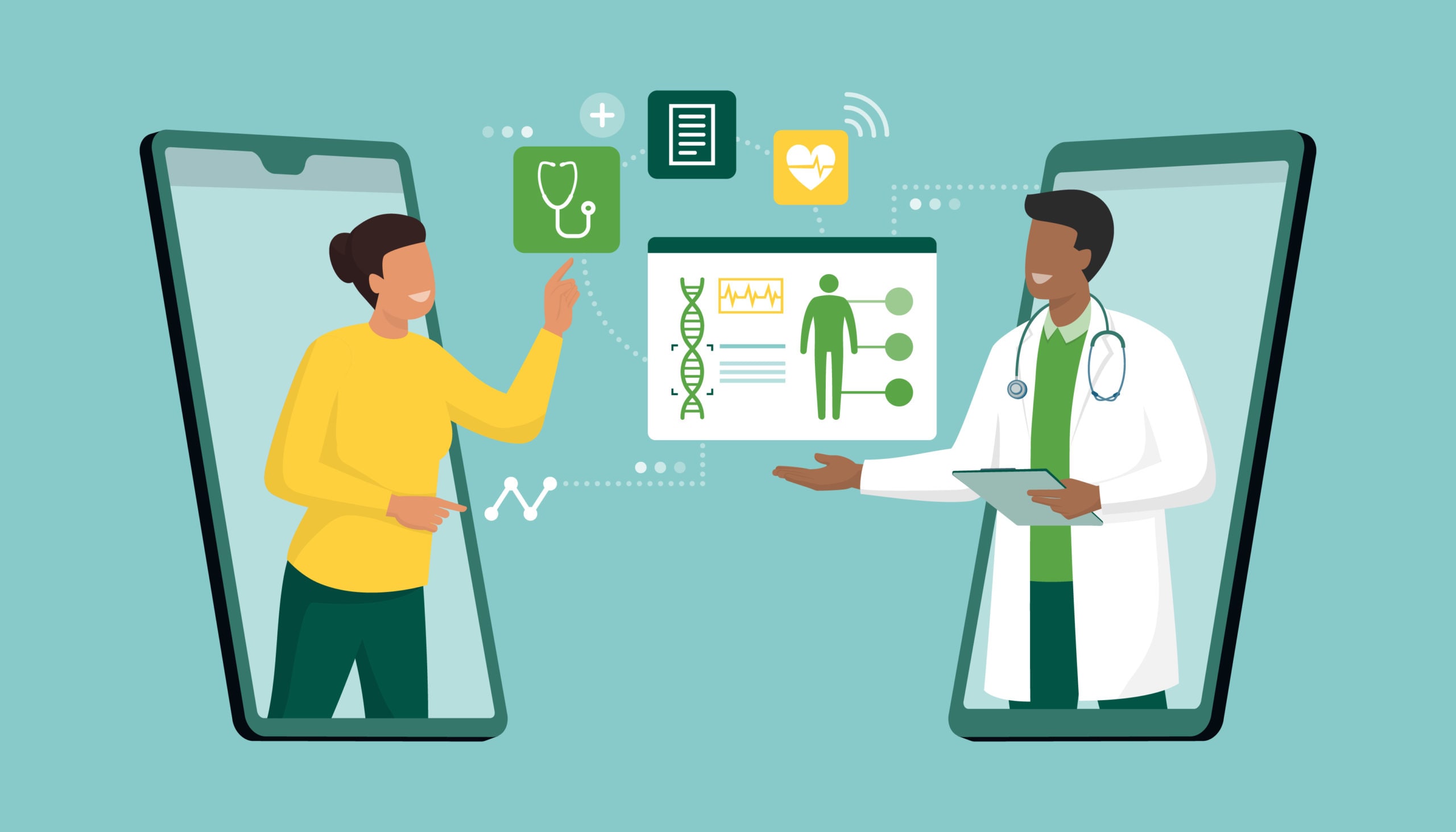 Connected health technologies, such as remote patient monitoring devices, wearables, and mobile apps, are increasingly being used by consumers to share patient-generated data with their healthcare providers. With telehealth solutions, patient portals, smart devices, care automation platforms, and more, patients today can access health services anytime, from anywhere.
More effective treatment with patient-monitoring technology
Secure connectivity for wearables and medical devices enables continuous monitoring and reduces technology frustration with an always-on experience in hospitals. Wearables also enable personalized, prevention-oriented health and more proactive care. The hope is that these deliver more effective treatments, better outcomes for individual patients, and reduced costs.
Remote patient monitoring technologies such as these generate vast amounts of real-time data, paving the way for a new type of high-precision medicine. Providers can now detect, predict, and treat emerging health issues before the patient experiences symptoms. With the Meraki dashboard, empower your hospital staff with the ability to deliver exceptional patient experiences and manage your network with an intuitive and interactive web interface connecting you to the industry's leading cloud IT platform.
Delivering care anywhere with telehealth solutions
Virtual care is here to stay. Healthcare organizations are looking to provide more care in nontraditional care settings, including telehealth services, retail clinics, community- and employer-based clinics, and even at home, which will drive investment in connected health, networking, cloud, and edge computing.
A growing majority of consumers now say they prefer telehealth over in-person visits for a wide range of routine care, including prescription refills, reviews of medication options and to discuss medical results. 93% of consumers are open to engaging with physicians digitally if that would be cheaper, faster, more convenient, and would give them access to electronic records, and 57% to 80% of patients prefer telehealth when obtaining care, revealing high levels of satisfaction.
Future-forward healthcare providers interested in telehealth can better scale patient care and relationship management without being confined to organizational limitations. Equipping healthcare professionals with secure, reliable technology helps them provide better virtual care for patients. Doctors can now deliver telehealth services in front of the office (securely connected) or from their homes leveraging SD-WAN and cost-cutting telemedicine as a remote work solution with robust security.
Enhanced patient experiences
Connecting hospitals, patients, and healthcare providers quickly and securely to patient monitoring devices, wearables, and mobile apps provides scalability to extend healthcare to thousands of sites. Patient engagement technology guides them through all steps of their health journey, as well as provides tools to proactively manage their health, lifestyle choices, and chronic conditions, in partnership with their providers.
Through security, simplicity, and ease of management, cloud-based IT enables healthcare providers to become more efficient and can enhance the patient experience.
Learn more about our cloud-based solutions for healthcare.