E-Rate funding for K-12 schools and libraries.
Get the most out of your E-Rate funding.
See Overview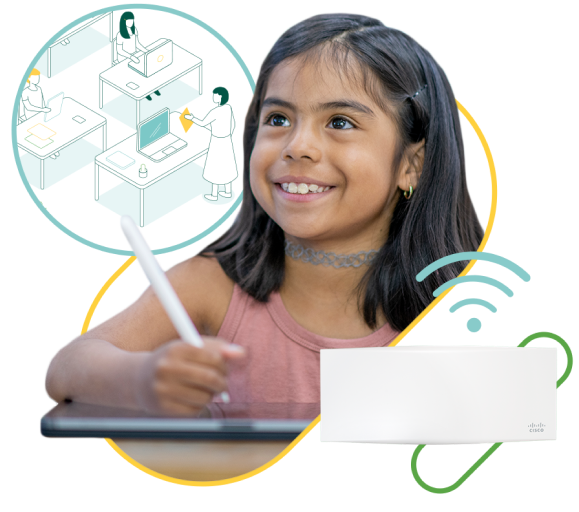 What is E-Rate?
E-Rate is a program that provides discounts to eligible schools and libraries for telecommunications, internet access, and internal connections.
Eligible applicants
Public or private schools (K-12), libraries, and groups of schools and libraries can apply for discounts on eligible services.
See the full list on USAC.org
Eligible services
E-Rate funding is available in two categories:
Category One: Data transmission and internet services.
Category Two: Internal connections, such as switches, routers, wireless, and basic firewalls.
Cisco product eligibility
The process
The six-step process begins with competitive bidding and concludes with invoicing.
Get the details
E-Rate applicant process.