E-rate simplified
Enable digital learning at schools and libraries. Let us help guide you through the process to maximize the benefits.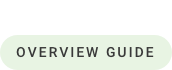 What is E-rate?
Learn more about the E-rate program, including eligibility requirements, key areas of technology covered, and how you can participate.
Read E-rate Overview

Maximize your E-rate funding
E-rate funds make technology more affordable for schools and libraries across the U.S. Check out these 10 tips to learn how to make the most of the program.
View infographic

Libraries
Over $1B of E-rate funding is available for libraries. Modernize your network in order to provide more digital services to your community.
Learn more
E-rate milestones
Stay ahead of the E-rate process.
Customer stories
K-12 EDUCATION
Reading School District
See how E-rate has enabled new technology projects at Reading School District.
LIBRARY
Cape May County Library
Learn how Cape May County Library was able to upgrade their network with E-rate support.