Gamma Telecom leverages Highlight and Meraki SD-WAN for superior service delivery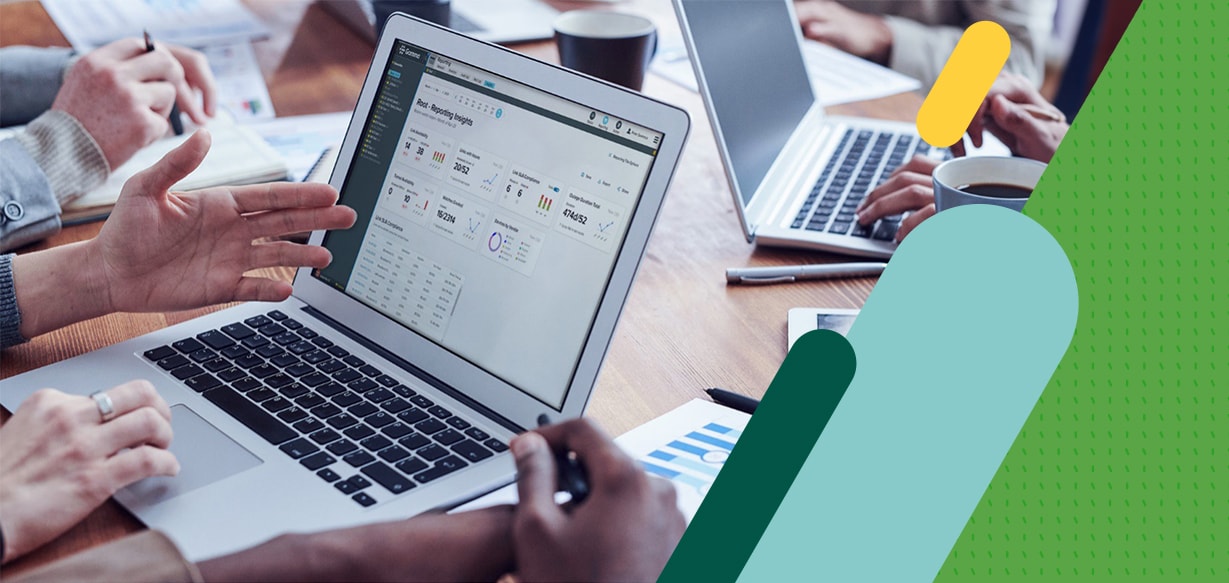 Gamma Telecom is a leading managed service provider with a large commercial customer base throughout the UK and Europe. To realize the full potential of its Meraki SD-WAN capability, Gamma needed to deliver a fully managed SD-WAN service for its customers. 
They also wanted to provide this service at scale across multi-site, multi-vendor, and multi-tenant networks. This case study explores how Gamma used both Meraki and the Highlight Service Assurance Platform to enhance their SD-WAN managed services.
Taking on the challenge of SD-WAN managed service delivery
As part of the managed service, a key requirement is the ability to quickly identify problems at source and eradicate legacy setup issues. On multiple occasions, Gamma had inherited poorly set-up networks that caused intermittent issues with deployed Meraki solutions. These issues often occurred because of problems with supporting or adjacent connections. As such, they required a holistic view of how all services were interacting.
Gamma also wanted to share relevant views and reports with their customers, demonstrating service level agreement (SLA) successes to their Meraki customers across the entire spectrum of provided services. They lacked a unified way to present this kind of information without needing to rely on time-consuming data gathering from multiple sources.
Gamma already used the Highlight Service Assurance Platform as their one-stop service management tool kit for their traditional managed services, so they turned to the Highlight team to develop and support this service assurance capability for their Meraki SD-WAN managed services.
A fully integrated SD-WAN solution in the Highlight platform
The Highlight Service Assurance Platform is designed to facilitate communication between service providers and the customer organizations that use their connectivity services, enhancing network service performance analysis.
By utilizing Meraki dashboard APIs within Highlight, Gamma can show the performance of the SD-WAN devices and tunnels, alongside supporting network connections such as broadband, Wi-Fi, cellular, and LAN. Using a single Gamma-branded Highlight dashboard, the company can also provide a top-down service view of the Meraki network to its customers, with full transparency of the Meraki SD-WAN service.
"Highlight allows us to gain a holistic view of all VPNs and performance metrics of the organization. We can now extend our service assurance capability alongside the native Meraki tools. We are able to identify potential issues and provide quick improvements to the customer." – James Sirrett, Gamma Direct Network Support Manager
For Gamma's service management teams, the addition of Meraki SD-WAN into their Highlight instance enables them to deliver a uniform customer experience using a platform they're familiar with, ensuring that the potential benefits of a managed Meraki SD-WAN service are fully achieved. It means they can easily up-tier customers to an SD-WAN managed service with corresponding revenue increases compared to standard supply and break/fix contracts.
Empowering service management teams to achieve more with less
Now, whenever Gamma delivers its industry-leading Cisco Meraki SD-WAN solution to customers, it relies on the Highlight platform to provide them with a holistic view of supporting connections. This empowers Gamma to provide a complete managed service for their customers by leveraging advanced service management tools.
"Working with the Highlight platform has seen a rise in our customers' confidence levels with Gamma's Meraki SD-WAN service. I am no longer blind to a huge area of my customers' business. SLAs with issues have decreased significantly and, therefore, so have escalations." – Hayley Morris, Senior Customer Advocate at Gamma
With faster and more accurate reporting, Gamma has reduced labor costs due to fewer escalations and less time triaging issues. Ultimately, this has led to greater customer satisfaction, reduced customer churn rates, minimized account management costs, improved portfolio growth, and faster returns on technology investments.
For more information about Highlight, visit the Meraki Marketplace.