Maximize your Meraki network with the Highlight Service Assurance platform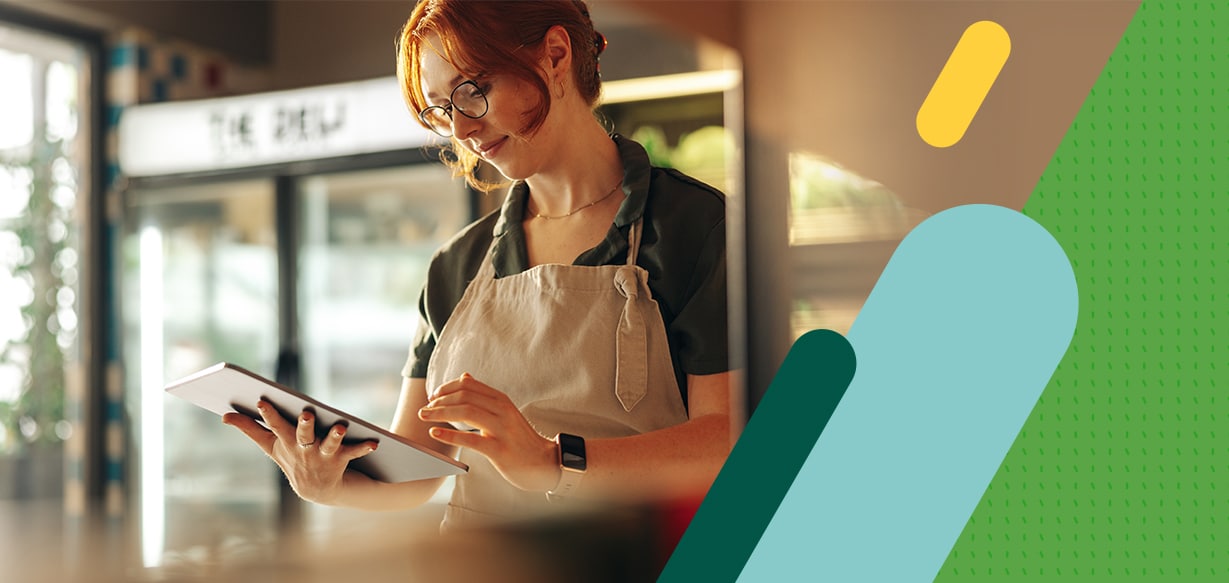 Craig Smith, Technical Account Manager at Highlight
With more companies turning to SD-WAN, the market needs solution providers with the technical knowledge and experience to deliver its full capabilities. These businesses want providers who understand the need for centralized management of network services to reduce the burden on their IT departments.
The Highlight Service Assurance platform, paired with Meraki, increases the efficiency of centralized network management by providing users with a unified view of service performance on all connections across network estates. This includes Meraki SD-WAN and Wi-Fi as well as cellular, broadband, and LAN, all from a single dashboard.
The challenges of centralized multi-site network management
Here is one example of the Highlight Service Assurance platform in action. A U.S. retailer installed Meraki SD-WAN across its estate of around 500 stores with two devices at each location, managing a primary broadband connection and a cellular backup, all supported by a small, centralized IT team.
Despite the increased efficiency enabled by the adoption of Meraki SD-WAN, the retailer still faced significant challenges managing such a large estate. The small IT team needed a way to prioritize and contextualize the wealth of performance metrics made available via the Meraki management portal.
For example, if the primary connection had failed at several sites and it switched over to the cellular backup, the team then had to go through a manual process to determine the locations, how long each outlet had been running on cellular, and if it was an error with the SD-WAN setup or an unseen wider network issue before working with the service provider to investigate and solve the problem.
The IT team also needed a historical record of the issues for analysis. This presented a heavy manual burden to capture the details from one day to the next, particularly with a small team on rotating shifts.
Maximizing existing resources with Highlight
After adopting the Highlight platform to support their Meraki deployment, the team can now see a clear picture of how connections are performing from one application. Highlight's Grid View enables them to group multiple technologies into layers of connectivity, showing performance of both the SD-WAN connections and the underlying services that support it.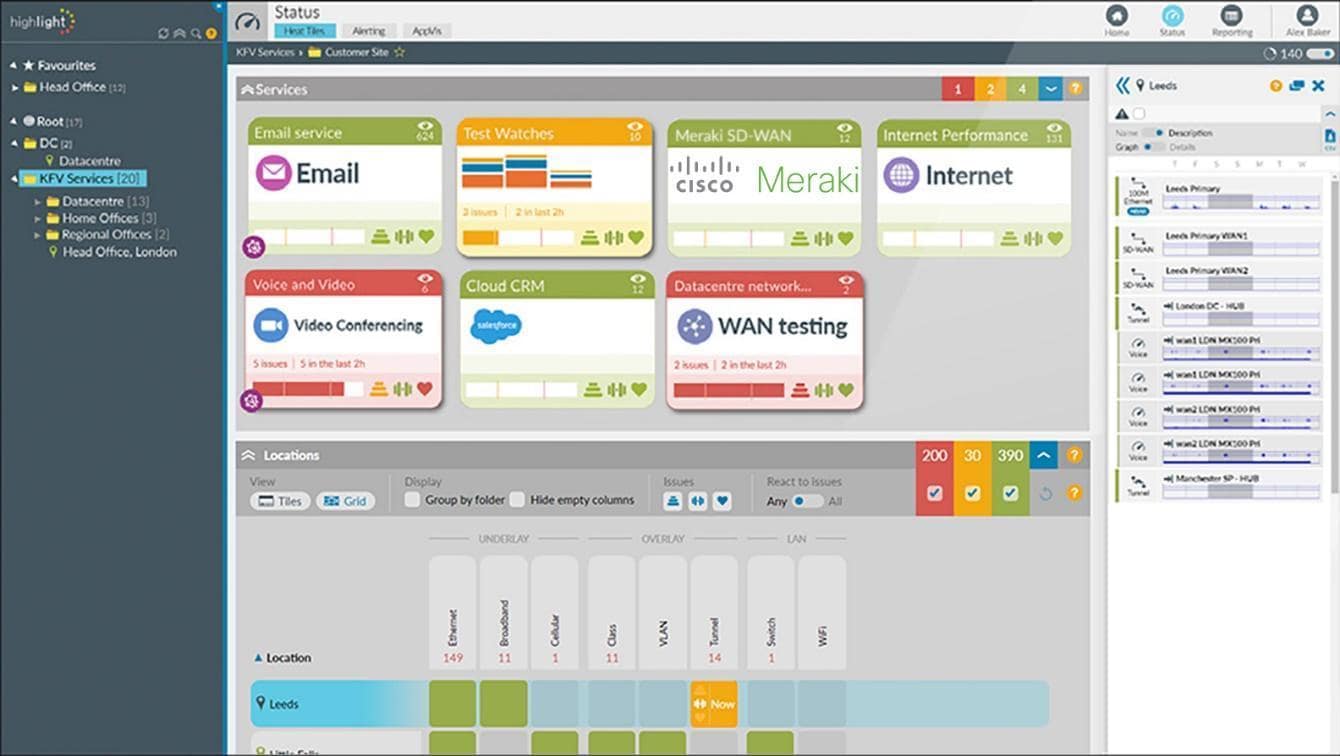 They can now spot if a fixed line connection is live or down, how long that connection has had an issue, can identify if a branch is running on cellular, and check if the primary broadband connection is ready and available to be restored. This ensures cellular secondary connections are only used when they're really needed.
Highlight's customizable alerting is another key benefit, providing alerts for all services and connections throughout the network, enhancing the alerting features available through the Meraki management system. Highlight enables users to set alerts for specific conditions, set active times, and alter the sensitivity of the alerting system on a per-connection basis.
Meraki, paired with Highlight, has enabled this retailer to leverage their limited and centralized IT resources to successfully manage their large multi-site networks through comprehensive visibility and service assurance.
To learn more about Highlight Service Assurance and to request a demo, visit the Meraki Marketplace.