Introducing the MV63 and MV93 smart cameras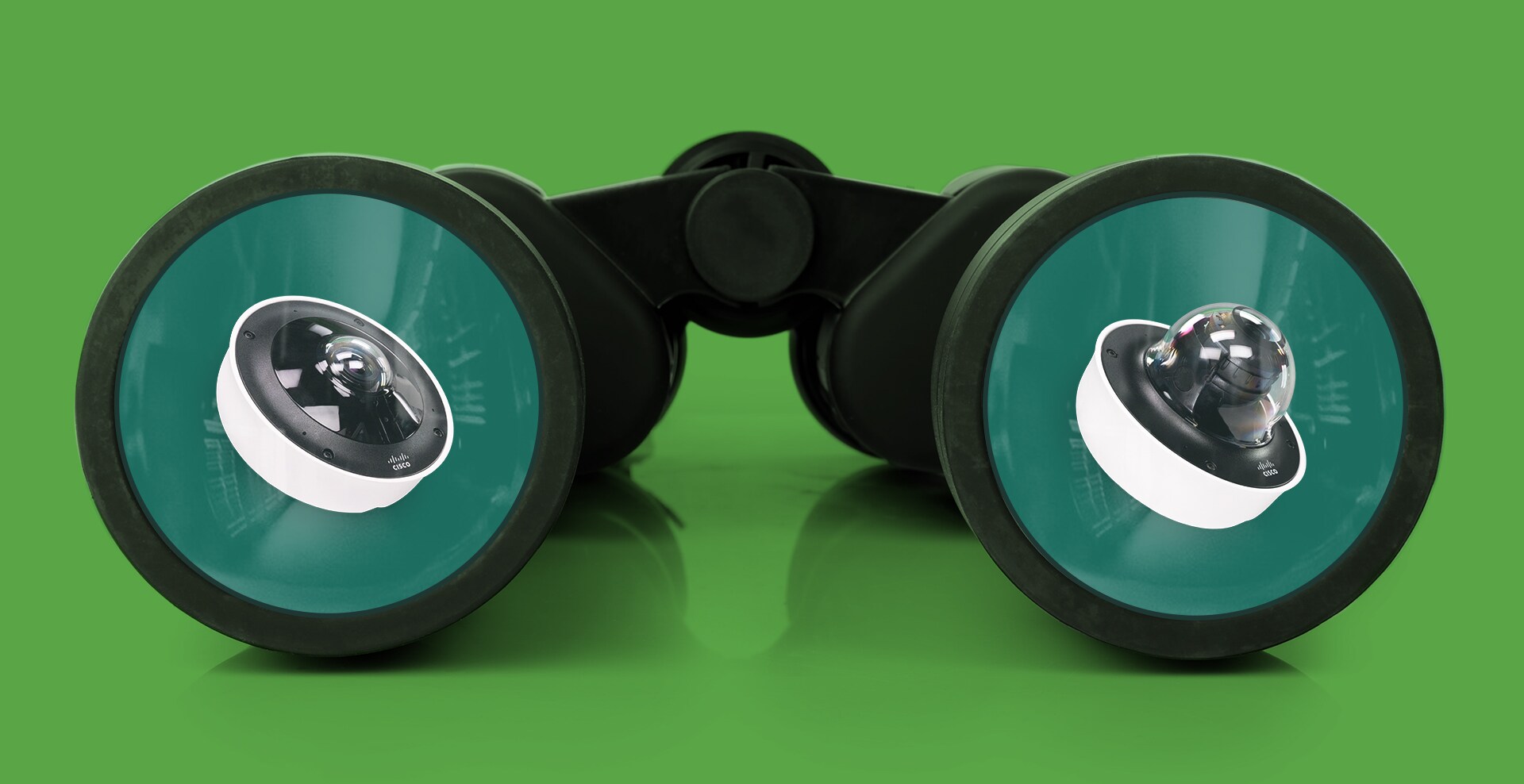 Nothing is more frustrating than a blurry image from a security camera. Did you finally catch the elusive Sasquatch on video, or is that just Bill at the end of a very successful No-Shave November? In this case, we can probably assume it's Bill and not Sasquatch, but versions of this scenario play out every day, reinforcing the need for clear, crisp, high definition video to be able to protect and secure what matters.
To support this need, we are thrilled to announce the new MV63 fixed-lens mini dome and MV93 fisheye series Meraki MV smart cameras. Together these cameras address critical safety and security challenges by extending visibility to more outdoor areas, and providing more flexible deployment options to ensure you can get the right angle shot for the coverage you need.
The next generation of MV smart cameras
These two new form factors not only expand the options in our outdoor portfolio, they also usher in our third generation of MV smart cameras—adding to innovations that have defined the product line for years. Here are a few to get excited about:
Added privacy features
To strengthen the privacy and security that is core to MV, this next generation of cameras include a microphone switch. While audio is key for certain use cases, it does present privacy concerns in others. The new hardware design requires that audio be turned on both on the camera itself and in the dashboard, reducing the risk of being turned on by accident, or maliciously.
Universal mounts for greater visibility
To make it easy to extend visibility anywhere, the new generation will have universal mounts, supporting a range of accessories that meet various deployment requirements. From wall mounts to conduit back boxes, corner mounts, and more, the third generation streamlines the installation process and allows organizations to place cameras in the most optimal position to get the coverage they need.
More power, resolution, and speed
Just as the move from first generation cameras to the second generation brought increased resolution, more storage, and improved analytics, so does the third. With more powerful processors to support higher resolution sensors, faster processing, and more accurate analytics, organizations will have more opportunities to gain value from the intelligent video analytics. 
MV63 – Security in ultra high-definition
The MV63 series are outdoor-rated fixed-lens mini dome cameras. With up to 4K resolution, MV63 provides the high level of detail needed for monitoring entrances and exits, while wide field of view provides good overall context of the scene. The MV63 series will be available in two models:

MV93 – See everything around every corner
The MV93 series are the first outdoor-rated fisheye cameras in the MV smart camera lineup. With IR illumination and 360-degree field of view, they are ideal for providing wide coverage monitoring in areas like parking lots, convention centers, or large retail spaces—day and night. When paired with the new corner mount, MV93 enables visibility around every corner of a building. Like MV63, these new fisheyes will be available in two models:
MV93 with 2112×2112 resolution and 256GB of storage
MV93X with 2880×2880 resolution and 1TB of storage.

Tell a complete story
Video can be a powerful source of information, valuable to running a business. Meraki has always looked for ways to provide organizations additional value through analytics, from on-camera people and vehicle detection, to Custom CV capabilities as part of MV Sense. Organizations can leverage MV smart camera analytics to improve the worker experience in offices, to reduce wait times in retail stores, and to better serve patrons in libraries and other public spaces.
The more powerful processors in the new third generation of MV smart cameras will drive new functionality in the future, opening up new ways to optimize operations, increase revenues, and improve experiences.
Read more about the MV63 and MV93 series and our full line of MV smart cameras or start a trial today.