Blend e-commerce convenience with in-store tactics for five-star experiences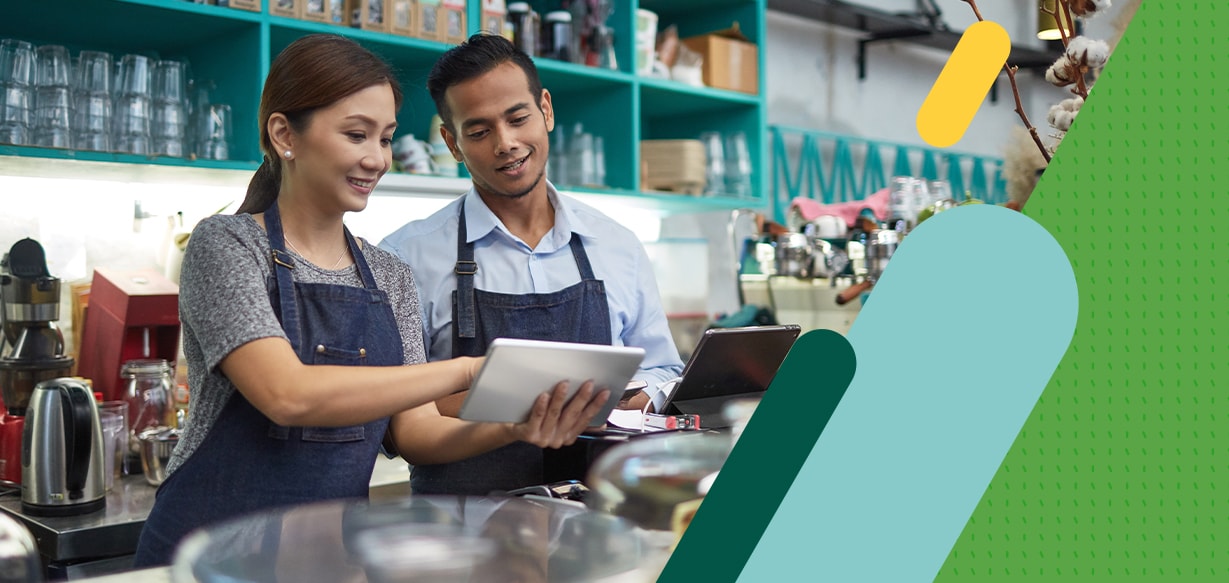 As consumer preferences evolve, retailers must adapt to the latest trends in buying behavior and adopt technology to meet customer expectations. Ignoring either could lead to empty stores, overflowing stockrooms, and low profits.
How can retailers blend e-commerce convenience with in-person experiences to entice customers to open their wallets? Let's explore three tech trends that are driving retail customer experiences and inspiring them to shop.
1. Power better experiences for both shoppers and associates with Wi-Fi 6E.
The arrival of Wi-Fi 6E has opened exciting possibilities for wireless connectivity for both shoppers and associates alike. Here are three benefits Wi-Fi 6E delivers in retail environments.
More bandwidth: Wi-Fi 6E enables retailers to deploy a wider range of consumer experiences that rely on network connectivity—think touch-free shopping and Internet of Things (IoT) solutions. Stores can also connect point-of-sale (POS), inventory, and other administrative solutions to the same infrastructure.
Faster speeds: Wi-Fi 6E devices can transmit data using the 6 GHz band, which has a higher capacity than its predecessors. So, there might be more traffic on the network, but it's an upgrade from a two-lane road to a multi-lane freeway to accommodate it.
Improved security: With both consumer and store devices connecting to the network, security and data privacy is vital. Wi-Fi 6E makes this possible by mandating that all devices adhere to the latest cybersecurity protocols.
2. Deliver new experiences and insights with IoT technologies.
With the benefits of Wi-Fi 6E comes the promise of the IoT and "smart stores." A smart store uses pervasive Wi-Fi, smart cameras, sensors, and other IoT technologies to meet the demands of both consumers and employees, as well as improve the bottom line. 
These foundational technologies enable new experiences and insights across various facets of retail operations, such as electronic shelf labeling (ESL). ESL provides retailers with highly automated, data-driven, digital assets connected in real time to brands and consumers via Wi-Fi 6E and IoT technologies.
3. Deploy new technologies to elevate contactless retail experiences.
Wi-Fi 6E and IoT are also combining forces in another meaningful way—contactless shopping, the biggest trend to emerge in the past three years. Contactless shopping includes payment methods, curbside delivery, and virtual shopper assistants, among other experiences. A necessity during the pandemic, contactless retail is here to stay. 
A recent survey shows that 75% of consumers completed an in-store or curbside pickup in the past six months. As the demand for curbside delivery remains steady, retailers are deploying technologies such as smart cameras, computer vision, sensors, and automated license plate recognition to elevate the consumer experience. 
Get the scoop on all the trends shaping retail experiences.
Knowing the ins and outs of technology trends can help retailers stay ahead of fluctuations in consumer sentiment and deliver on future innovation, as well as deliver optimal customer experiences today.

For insight into additional trends shaping retail experiences, download our e-book, "Top Tech Trends in Retail." You'll get the inside scoop on how to make every customer interaction a five-star experience.