Five ways IoT technologies can modernize IT, facilities, and operations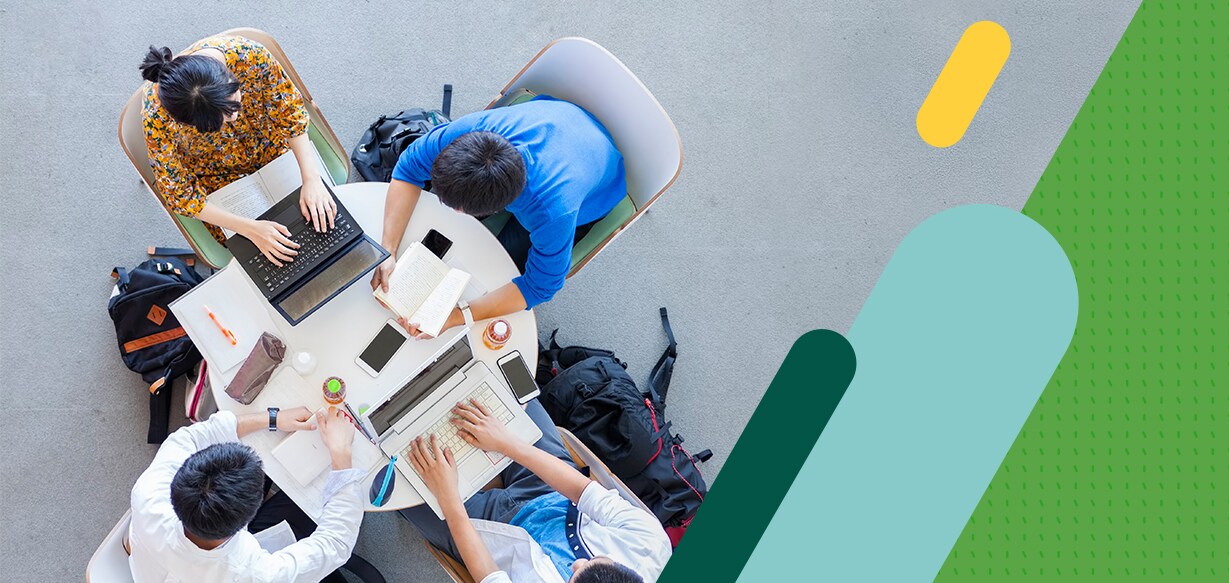 As universities continue to embrace and support hybrid learning environments, school officials are looking to leverage IoT technology to enhance the on-campus experience and keep students safe while also improving operational efficiencies across spaces, buildings, and departmental workflows.
IT, facilities, and campus safety departments all play a role in driving a safe, secure, and connected experience. Here are five ways smart IoT devices—such as cloud-managed cameras and sensors—can deliver on the promise of building a connected campus across multiple departmental needs.
Integrate IT management
Leadership teams need the ability to communicate critical operational information to all department stakeholders—and stakeholders need the ability to easily report the status of university facilities or other infrastructure. To better enable this, institutions are exploring how an integrated campus management system and integrated dashboards can improve their information sharing and reporting capabilities.
IT equipment and IoT devices managed on the same cloud-first dashboard as the rest of the IT network provides a streamlined and holistic approach toward management of all business systems. Additionally, all this information can be readily accessible via an API to integrate with a suite of applications, thus creating one comprehensive management system.
Deliver actionable insights
Actionable insights from a digitized physical environment have many benefits, such as decreasing student safety incidents and improving real estate utilization. However, many IT, facilities, and operations teams lack the data they need for that kind of visibility.
New IoT technologies like cloud-managed cameras and sensors can drive greater efficiency and physical security through automation and provide data points to manage costs, maximize resources, and improve campus experiences.
Consolidating data from smart devices into one integrated platform provides actionable insights to enable faster decision-making. Centralized cloud management and open APIs enable IoT devices to be managed alongside other networked devices or integrated with any business system.
Future-proof building operations and sustainability
Campus leaders will feel continued pressure to report on and contribute to global and institutional sustainability goals. Smart sensors can detect the occupancy, temperature, light, and even the air quality in each room. Sensor data can then be used to automate HVAC systems, lighting, or other building systems to reduce energy consumption and associated carbon emissions and also help to provide a more comfortable learning environment.
Align campus access with campus safety
It's proven that students learn better when they feel safe in their learning environment. Smart cameras can detect unusual patterns in the movement of people, which can trigger analytics to determine if someone entering or leaving an area is authorized.
Additionally, campus safety teams can reduce incident response times with the ability to quickly search through hours of footage and easily share it with police. Student satisfaction can be improved by providing better access to facilities requests with options like self-service apps and smart button-enabled sensors designed to automate common tasks or trigger specific actions.
Plan for events and utilize campus space
Campus facilities teams are experiencing an increase in the number of events as well as a diversification in the type of events they manage, such as graduation ceremonies, sporting contests, and prominent speaker engagements.
Facilities teams that can accurately track space utilization can be more effective at reimagining and redesigning spaces to support a diverse range of events on campus. Camera and sensor data can help facilities teams plan space allocation more effectively by understanding where bottlenecks are forming and what spaces are not being sufficiently utilized.
Investing in the right technology is the first step toward creating the connected campus of the future, along with internally aligning across IT, facilities, and campus safety to maximize your investment.
Discover more about Meraki sensors.Learn more about Meraki smart cameras.