Create better voter experiences with intuitive IT and IoT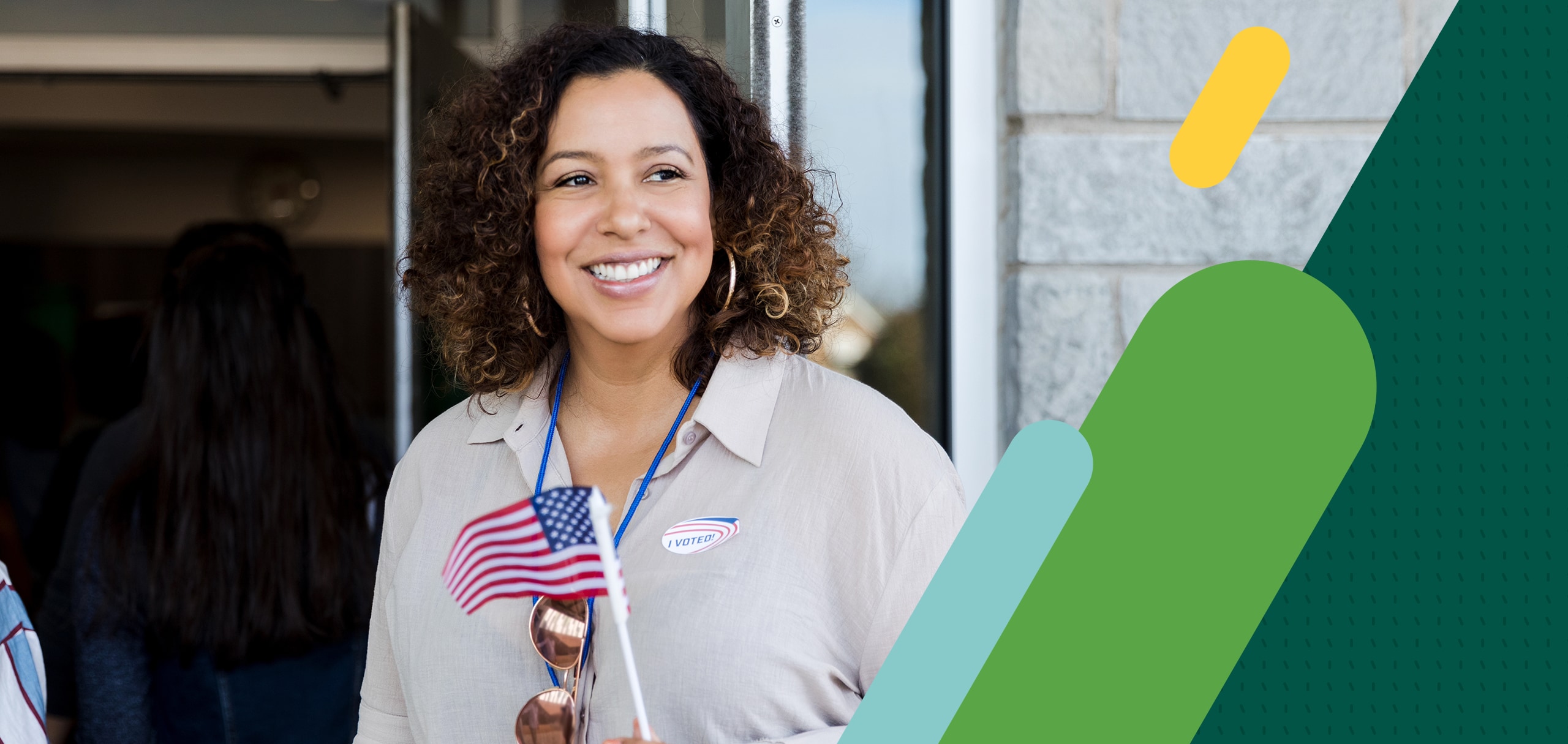 No matter the candidate, voters want a positive, equitable, and secure (physical and cyber) experience when they head to the polls. Whether it's the upcoming midterms, local primaries, special municipal elections, or national presidential referendums—now is the time for governments to build and prepare intelligent, safe, and secure drop-off locations and polling stations for a smooth election. Here are three ways IT can power your next election and help you do just that.
Uninterrupted, secure election operations
The safety of elections is paramount. From physical monitoring to polling device security to the prevention of malicious activities across the network—governments must ensure that every touchpoint is secure. Moreover, by avoiding network and device downtime, election delays can be minimized.
A smooth voting experience for all
The goal of every government is to provide positive experiences for citizens accessing government services—and voting is no different. This is true for both voters themselves and the poll workers who volunteer to make our elections possible. By utilizing technology such as IoT devices, advanced analytics, and endpoint management software, governments can deliver for both.
These technologies allow workers to have dedicated and secure device applications and access to safe and secure Wi-Fi for voters waiting to fill out their ballots while moving as quickly as possible through the line.
With network cameras, spatial recognition, and out-of-the box app development, localities can even choose to deliver wait times and updates on voting locations to their citizens before they arrive.

A deeper knowledge of voter trends and behaviors
Polling stations aren't just a location where citizens cast their votes. They are also sources of data. A secure and private network gives states and localities access to insights (both real-time and post-election), such as comparisons of voter trends between sites.
This ultimately gives governments the ability to identify challenges, monitor and remedy wait times, and plan for the future in hopes of garnering increased turnout and a more positive citizen experience.
Meraki: the technology for elections
The Meraki portfolio is completely cloud-based, allowing you to deploy an entire network in minutes with an easy-to-use interface (accessible through any web browser or through the mobile application) to monitor, troubleshoot, and configure settings.
Additionally, the Meraki cloud infrastructure removes the need for network controllers and additional servers. All you need is the dashboard and the device hardware. With this intuitive dashboard, Meraki is the perfect solution for those who want enterprise-grade security and efficiency but may not be as tech savvy.
Meraki solutions are developed with simplicity in mind, ensuring that technology is not a hindrance but rather an enabler to let you focus on the greater mission—voter turnout and election peace of mind.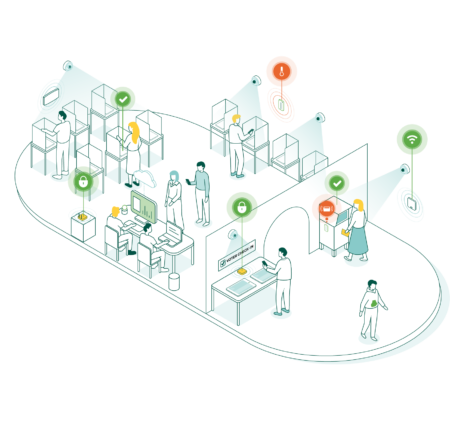 For more details, download our Elections Solution Guide or visit the Meraki for state and local government page.