Smart cameras deliver 43% ROI over three years; payback period of ten months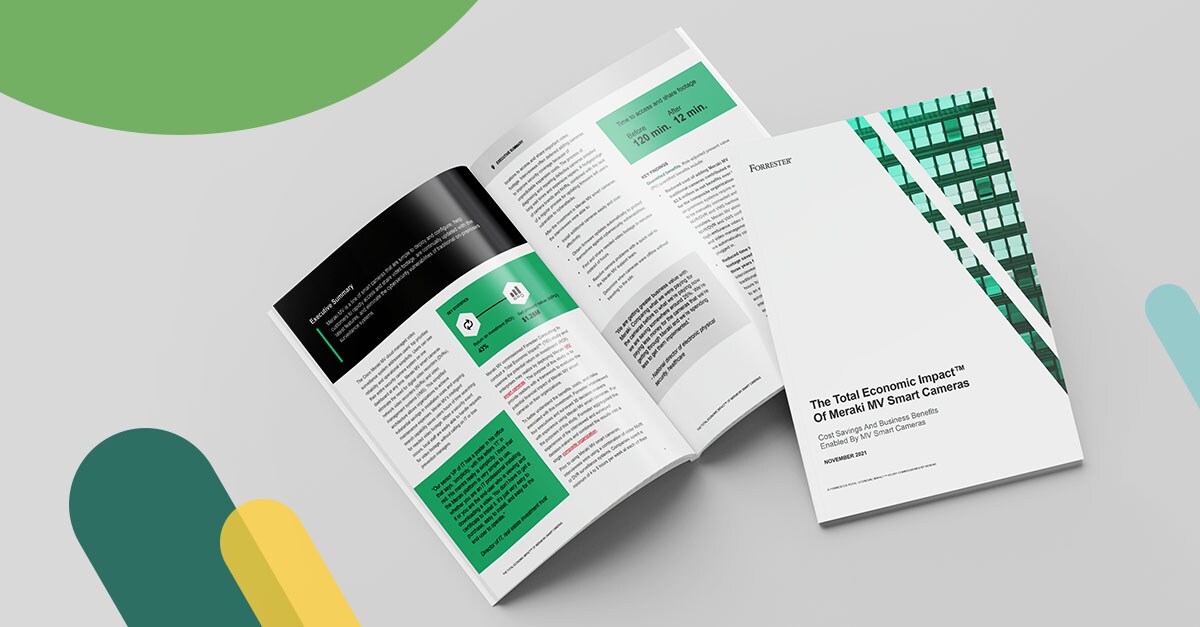 The continued demand for remote system access and management is helping to drive the migration of some or all aspects of professional video surveillance to the cloud. This has created new challenges for security professionals, which has spurred the demand for cloud video surveillance solutions. Leaders thus face more complexity as they strive to protect the organization, safeguard people and assets, maintain their networks, and manage their operations. To be resilient in a world defined by complexity and uncertainty, security is an integral component.
These teams need a flexible, cost-effective, and efficient solution to empower their employees, improve security, and optimize costs against an evolving future. As a cloud-based, intelligent video surveillance solution, a commissioned study conducted by Forrester Consulting on behalf of Cisco found that Meraki MV smart cameras are exceptionally simple to deploy and configure, help customers rapidly access and share video footage, are continually updated with the latest features, and eliminate the cybersecurity vulnerabilities of traditional on-premises surveillance systems.
The Total Economic Impact™ of Meraki MV Smart Cameras, conducted by Forrester Consulting, shows that Meraki MVs deliver:
A three-year 43% return on investment (ROI) with a payback period of ten months
Up to 75% savings in maintenance costs: maintain hardware, software, firmware, and configuration updates
Up to 60% reduction of video storage costs compared to legacy on-premises video surveillance systems
Up to 98% time savings to access and share video footage compared to their previous traditional system
A 50% time decrease for managers who were able to delegate to staff
The Forrester study provides an accessible framework for organizations wanting to evaluate the financial impact of Meraki MV smart cameras relative to an on-premises video surveillance solution. Forrester concluded that Meraki MVs reduce video surveillance costs at scale, simplify video camera/video data management, and improve the efficiency and effectiveness of the physical security team.
Cisco Meraki provides cloud-managed video surveillance solutions and sensors that make it easier for organizations to deploy, view, manage, and share video from anywhere, at any time, on any device. Our intelligent platform enables the convergence of IT, OT, physical security, and IoT, and unlocks new business innovation across the organization.
Download the full Forrester Total Economic Impact™ of Meraki MV Smart Cameras study. Get started and learn more about Meraki smart cameras.