MV smart cameras keep your organization safe with new products and features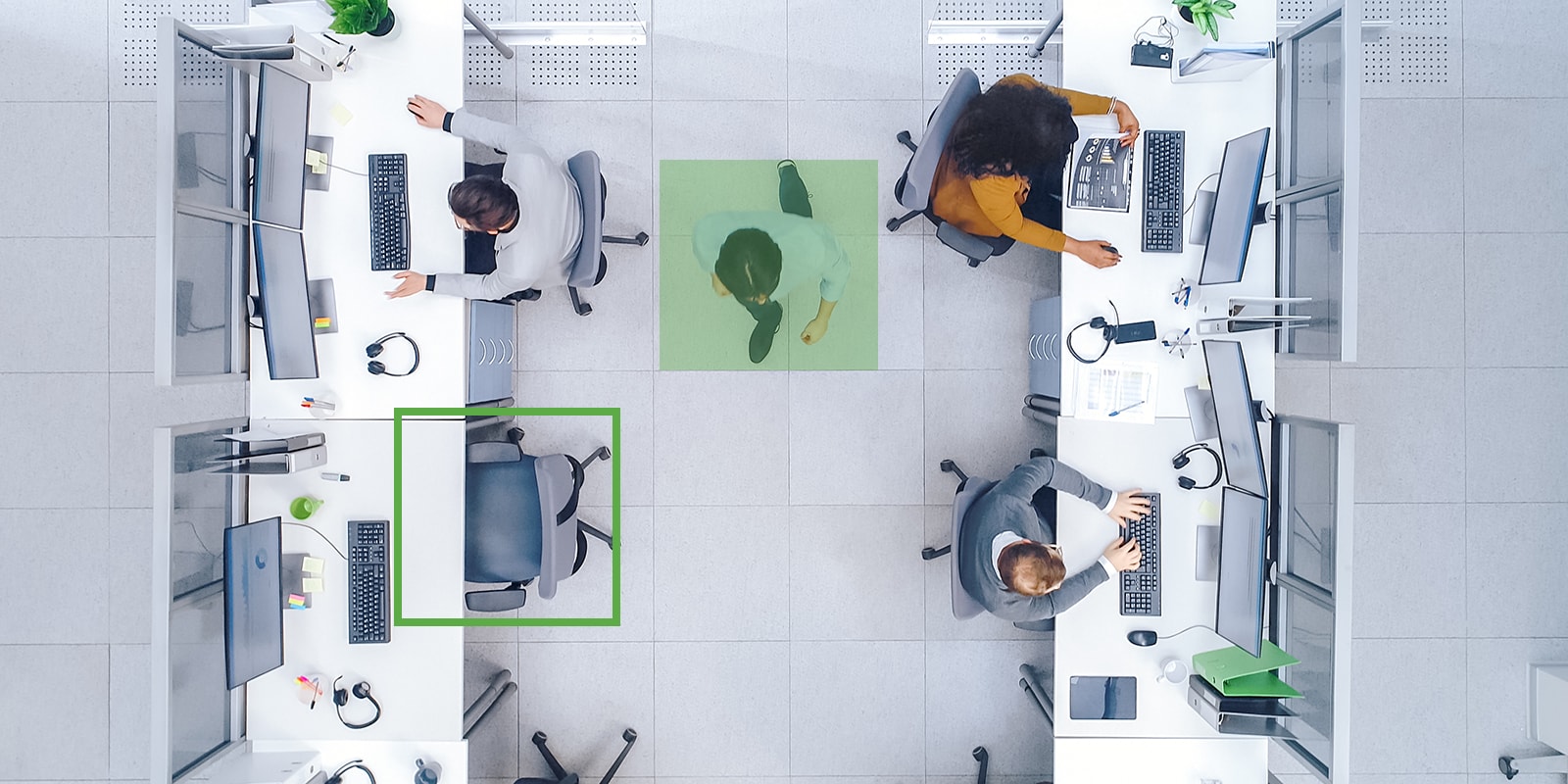 Safety and security is constantly changing, and it's become even more apparent over the past year. Many customers turned to Meraki to help navigate various disruptions—everything from remote patient monitoring and vaccine distribution to detecting face masks and PPE and managing occupancy. Today, we're introducing new tools and products to make it even easier for customers to create safer and more secure environments.
The Meraki Vision portal puts video front and center
Fast, reliable video access is a core physical security need. In addition to general monitoring, users need an intuitive way to view camera video in order to respond to and investigate incidents quickly. The users who access video are typically not the same administrators who configure cameras and manage the rest of the network. To meet the unique needs of this user, we designed the Meraki Vision portal.
The Vision portal has the same benefits as the Meraki dashboard—browser-based, no software or plugins to install, and accessibility from anywhere—but it is designed specifically for the video user. The layout is optimized for video, with a collapsible left navigation pane that contains the camera floor plan and camera list, complete with thumbnails. This makes it easy to conduct cross-camera investigations and resolve incidents quickly.
MV2 makes physical security and analytics easier
The Vision portal simplifies video access, and the new MV2 flex camera simplifies installation. The MV2 combines a compact, flexible, and easy-to-deploy design with enterprise-grade security and analytics, making it more accessible to small business customers. Wireless mobile onboarding and USB-C power speeds up deployments so customers can get smart physical security where it's needed, fast. This simplicity also makes the MV2 ideal for organizations that are looking to expand coverage areas for ecosystem applications, like safe occupancy in the workplace or providing retail insights. Whether you need powerful physical security, smart analytics, or both, MV2 has you covered.
Continuing to add more value
In addition to the Vision portal and MV2, we recently announced new audio and occupancy analytics features in the existing MV smart camera portfolio. Audio analytics enable MV cameras to detect sirens and alarms and integrate with alarm systems, providing additional insight into the environment, enhancing security, and speeding response times. Occupancy analytics, available on the MV32, provide visibility into how workspaces are being used—including desk and meeting room-level data—to help organizations safely navigate their return to the office. 
The simplicity of Meraki smart camera architecture and the power of the Meraki platform offer the flexibility and future-proofing required to meet the needs of organizations, both now and for whatever comes next. Our robust partner ecosystem, with a variety of apps in the Marketplace, helps businesses get more from their investment. Visit our microsite to learn more about how MV cameras make your business safer and smarter, or check out the MV smart camera page to learn more about the MV2, the Vision portal, and new analytics capabilities.