Get your future fix and learn from industry experts

James Cameron is a big inspiration to me. The Canadian director created some of my favorite movies—Terminator, Aliens, and Avatar. His films are visually stunning and futuristic with simple plot lines; I can watch them again and again. Cameron is one of the guest speakers at Cisco Live 2021, premiering March 30th on the virtual stage. While I cannot wait to see him, I am also excited that he will be sharing the stage with a whole slew of Meraki experts, including Chris Stori, Meraki General Manager, and Ways Hassas, Senior Product Manager. Let the show begin!
Meraki stars take to the stage
While James Cameron is a path-breaker in movie-making and has universal appeal, our Meraki stars know a thing or two about simplifying everything for our customers. On the Innovation channel, Chris Stori expounds on the evolved digital workplace. He explains how to transform your organization into a digital-first model and how to be ready for what's next in networking technology. Here's a sneak peek of digital-first customers that Chris will showcase—a large Australian enterprise, a college in California, and a community healthcare provider in the Southeastern U.S.
Ways takes it further, outlining how organizations can take the next step with the Meraki cloud networking platform. His session on easing into change on the Transform Infrastructure channel demonstrates the power of open APIs for deep analytics and integration across the ecosystem of developers for diverse use-cases to digitalize the workplace. 
There is more. Be sure to check out the Meraki demonstrations in the World of Solutions hosted by Meraki specialists Michael Singer, Jordan Noonan, David van Schravendijk, and Miriam Kung. You can chat live with experts, access helpful resources, and see the latest innovations. For even more must-see Meraki sessions, refer to the table below.
Select Meraki Sessions at Cisco Live!
Topics
Sessions
The digital workplace evolved
DLBINT-44 with Chris Stori
Easing into change
BRKENS-2733 with Ways Hassas
Secure edge, SASE, WAN, 5G
BRKMER-2019 with Steven Harrison, BRKMER-2020 with Rob Watt, BRKSEC-2032 with Seppi Dittli, BRKMER-1010 with Shilpi Sneha, and Unni Ambat Rajagopalan.
Location services, Wi-Fi, machine learning
BRKMER-1000 with Neil Kulkarni, PSOMER-1103 with Sunmeel Bhumkar and Alexander Nedunzhko, and PSOMER-1102 with David van Schravendijk.
Smart spaces, IoT, machine learning
BRKIOT-2023 with Anthony Hizon, BRKMER-1002 with Matt Marston and Andreas Nordgren, and PSOMER-1101 with Shashank Nalla.
Managed services, SMB
PSOSMB-1009 with Miriam Kung and PSOSMB-1006 and PSOSMB-2000 with Lee Peterson.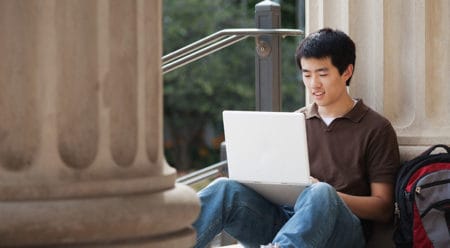 Accelerating digitalization
2020 has indeed been a pivotal year for the world. While some businesses thrived, others struggled to survive, and most coped with massive disruption to operations. The good news, as McKinsey reports from October 2020, is that companies digitized many activities 20 to 25 times faster during COVID-19, and the acceleration factor was x43 for remote working and collaboration. This was certainly at the cost of organizational pain, but with the abrupt dislocation now behind us, companies need to get back to thriving. 
Platform-powered solutions
The key to growth is keeping things simple. Meraki's philosophy of simplifying IT solutions with a cloud-first platform has benefited over half a million customers and scaled to three million active networks. Our platform-powered solutions offer robust business resiliency, location services, secure edge with SASE, smart spaces with IoT, and integrated Wi-Fi and switching access.
With ample content across a range of topics, using multiple formats and featuring diverse speakers, Meraki experts cover all these solutions at Cisco Live. Create a personalized watchlist and join us for Meraki at Cisco Live on March 30. Learn how your business can thrive through digital transformation confidently amid constant change with an evolved, cloud-first platform.
Get inspired
If all of the exciting sessions plus James Cameron aren't enough for you to attend Cisco Live, we also have luminaries such as Serena Williams, Billie Jean King, José Andrés, and more as guest speakers. This is an event you won't want to miss. Innovation peppered with inspiration. Click now to register and get ready to turn it up at Cisco Live.