Strategically timing your Wi-Fi 6 investments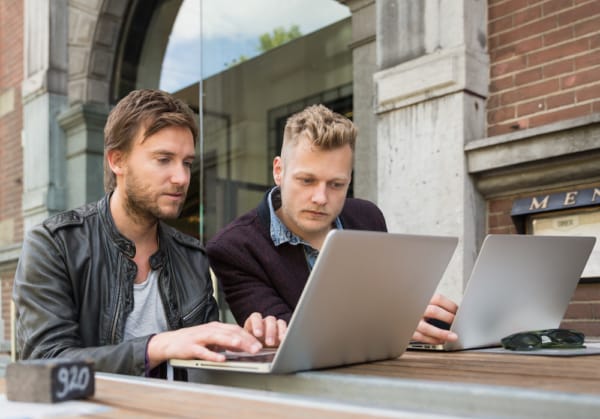 In case you haven't already heard, the next generation of wireless is upon us. Wi-Fi 6 promises higher throughputs, substantially better performance in high density environments, and energy savings for connected clients. It's an exciting time for the entire tech industry, and consumers will soon begin to realize the benefits that this new wireless standard brings, especially when using their devices in congested environments.
The billion dollar question for IT admins remains: when will consumers start using Wi-Fi 6 client devices in earnest? Here's some information that should help you decide on a timeframe for deploying new Wi-Fi 6 compatible networking hardware, whether you've already set aside budget for a network refresh or you're still considering whether Wi-Fi 6 is worth all the hype.
When will the Wi-Fi 6 spec be officially finalized?
The development of a new wireless standard can take years, and that's certainly been the case with Wi-Fi 6, whose feature set has been incubating since 2013. Just as with previous standards like 802.11n and 802.11ac, the Wi-Fi Alliance has released a draft spec that hardware makers are basing their new devices on, ahead of the release of the final spec. It's entirely possible that the Wi-Fi 6 spec won't be finalized until the last few months of 2019 or even early 2020, and this final version could include additional improvements in terms of performance or energy savings.
That said, there's no reason to hold off on buying hardware built on the draft Wi-Fi 6 spec. The Wi-Fi Alliance only releases a draft spec once it is committed to no longer making any major changes. Over the next few months, Wi-Fi 6 vendors will understand the mandatory and optional features for the WFA Certification, which will drive future product strategy. However, those who upgrade now will be happy to know that Cisco Wi-Fi 6 compatible hardware has been thoroughly tested with Samsung and Intel Wi-Fi 6 clients.
When will Wi-Fi 6 devices start to hit the market in meaningful numbers?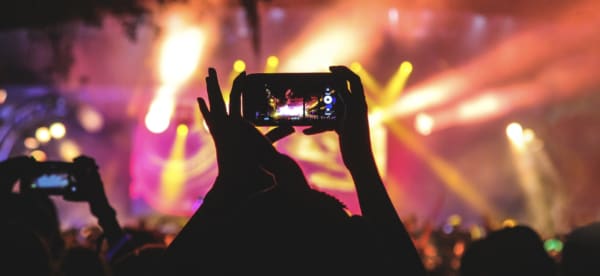 Wi-Fi 6 compatible access points and switches are coming fast and furious. Almost every major networking vendor, including Cisco Meraki, has announced or is already shipping Wi-Fi 6 compatible hardware. On the other hand, Wi-Fi 6 client devices are still few and far between as of May 2019.
This will all change quickly, though. Wi-Fi 6 devices are expected to be more than half of the devices sold in 2020. Qualcomm, which supplies modems and chipsets for most of the smartphone industry, recently unveiled the Snapdragon 855, which includes support for Wi-Fi 6 and will be included in most Android flagships that debut this year. Other smartphone, computer, and tablet makers across the industry, like Apple, will also undoubtedly unveil support for Wi-Fi 6 soon.
In short: Wi-Fi 6 networking hardware is available from almost every networking vendor today, and by the end of 2019, most new flagship devices should come with the newest generation of Wi-Fi.
When is the best time to invest in new Wi-Fi 6 compatible networking equipment?
Every new Wi-Fi standard comes with a bit of a chicken-and-egg problem: network admins don't want to be caught flat-footed with outdated networks once newer client devices start appearing everywhere, but these same admins also don't want to rush to deploy new networking hardware if Wi-Fi 6 client devices won't appear for a while. The latter scenario is especially relevant if a network refresh comes at the cost of other, more higher priority initiatives. The way to proceed is a bit nuanced, depending on the kind of network environment you're managing.
If the network you manage supports high density use cases — say, if your users are using Wi-Fi in a crowded office environment, stadium, dining hall, or park — try to prioritize a Wi-Fi 6 deployment. This is doubly true if users are complaining about slow and/or unreliable performance. Even though most users today don't have Wi-Fi 6 client devices, they will still enjoy some improvements in upstream and downstream throughputs and reliability thanks to the new 8×8 radio architecture of new Wi-Fi 6 APs. Once Wi-Fi 6 client devices start appearing everywhere, the full benefits of Wi-Fi 6 will become immediately apparent: much improved reliability, faster speeds, and improved battery life.
Some IT admins don't need to worry about high density use cases or may have just undergone a network refresh under the Wi-Fi 5 (802.11ac Wave 2) spec. If this is the case for you, it might make sense to wait to deploy Wi-Fi 6 compatible networking equipment until Wi-Fi 6 client devices hit a critical mass. Note that the new Wi-Fi 6 standard is fully backwards-compatible: Wi-Fi 6 client devices will be fully compatible with APs equipped with 802.11ac (or older), and older client devices will still work perfectly fine with Wi-Fi 6 compatible APs.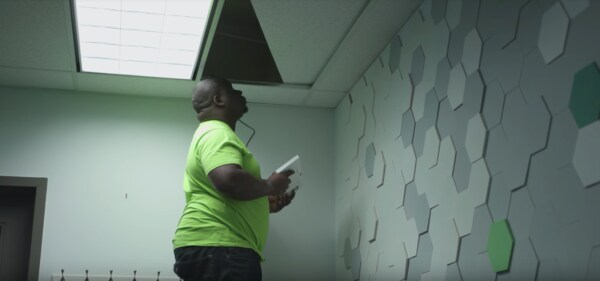 Wait, what about 5G? Shouldn't I wait to see how that plays out?
Indeed, Wi-Fi 6 isn't the only cool new standard hitting the airwaves (pun intended). The other new kid on the block is 5G, a new generation of cellular connectivity that promises dramatically better performance over the current standard, 4G LTE.
Some industry watchers have claimed that 5G means the end of Wi-Fi. After all, they say, now that cellular networks can be as fast as Wi-Fi networks, who needs Wi-Fi?
But the data caps and performance penalties that affect 4G LTE today will likely come with 5G as well. It's unlikely that an office worker will rely exclusively on 5G bandwidth to get work done for 9 hours a day (or that her office manager will want to pay for it). Additionally, 5G radio frequencies delivering the greatest performance improvements won't be able to penetrate far indoors and cover those environments as well as Wi-Fi can; it's no wonder that 5G networks will actually offload more traffic to Wi-Fi networks than LTE networks do today because of the coming influx of more data-hungry devices and applications.
Wi-Fi will continue to have many advantages from a cost standpoint and is superior for most indoor use cases. As a result, IT teams will continue to deploy the latest and greatest in Wi-Fi technology going into the future.
---
The introduction of Wi-Fi 6 is a watershed moment for the tech world, and as digital technology has become more and more ingrained in consumers' everyday lives, Wi-Fi 6 will change how we all work, play, and interact with one another. Hopefully you now have a better sense for when the right time is to invest in the next generation of wireless.
To learn more about Wi-Fi 6, check out our white paper and watch the launch webinar for the Meraki MR45 and MR55, our newest APs that are Wi-Fi 6 compatible. And be sure to chime in on the Meraki Community with your thoughts on Wi-Fi 6!