Three trends university IT teams should know to equip dorms for the future
Stepping onto a college or university campus has been a rite of passage for generations of students, and few settings capture the collegiate atmosphere more than dormitories. Dorms represent far more than just a place to sleep and study; they are an integral part of the college experience, providing a place for students to meet one another and acclimate to college life together.
Over the last couple of decades, many dorms have undergone dramatic transformations. As with nearly every other aspect of higher education, dorms have changed thanks to a rapid influx of new technology, from students bringing more wireless devices onto campus to universities replacing keys with access cards for improved physical security. This transformation will continue unabated into the future.
How will dorms continue to evolve? Here are three trends that IT staff should look out for and their implications on the residential college experience.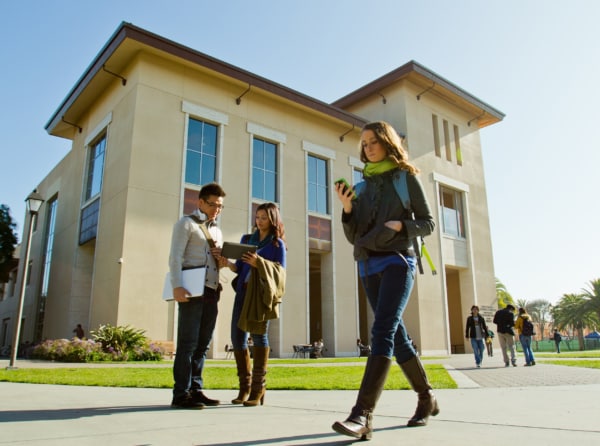 1. More reliance on SaaS applications
Now more than ever, students are constantly using SaaS applications for learning, entertainment, organization, socializing, and more: everything from Khan Academy to Netflix to Spotify to Xbox Live, all around the clock. This trend has also coincided with a decrease in P2P file sharing, as many students have found it easier to obtain media through legal streaming channels than through torrenting.
What does this mean for IT staff? The greater confluence of "always on" applications means that administrators need to build out network infrastructure that can handle consistently high levels of usage. This makes network deployments both easier and harder. Easier, because once the number of devices and applications connected to the network is known, the amount of traffic is easier to predict and spikes in traffic due to torrenting are less likely. Harder, because demands on the network will likely grow faster than ever before. As a result, IT admins should plan on making extra bandwidth available for future use. Moreover, IT teams that leverage SD-WAN technology can intelligently balance the network load across multiple uplinks, lowering bandwidth costs by delivering MPLS-like reliability on any broadband uplink.
2. Devices flood the dorms
Every year, videos pop up on YouTube showcasing tricked-out dorm rooms with crazy light shows and smart blinds, often designed by enterprising engineering students. While dorm rooms enhanced to this level aren't the norm, many universities are witnessing smart technologies infiltrate the residence halls, including things like smart speakers and smart home hubs. As EdTech notes, students are bringing personal consumer devices onto campus at an unprecedented rate.
It's worth noting that students are the only ones bringing new and innovative technology onto campuses. Higher education IT teams have also been deploying new connected devices to enhance the student experience. The University of Michigan and Indiana University, for example, have set up whiteboards with touchscreens, large video conferencing displays, and flat panel TVs to make student programming more accessible and to enable easier student collaboration.
This increase of devices in dorms means that IT admins need to look at network management in a new way. Over the last decade, many higher education IT teams have focused on blanketing large areas of campus with Wi-Fi, but density was historically less of a concern since students only brought 1-2 devices to school. Now, as the number of devices has ballooned, IT admins need to focus their efforts on deploying wireless infrastructure in environments with tough RF challenges. The goal: ensure a great experience on every device for every use case, whether students are doing online research or engaging in live video collaboration.
3. Changes in the way dorms are designed and built
The role of the dorm has seen a fairly dramatic shift over the last few decades. For the most part, dorms used to be a place for students to eat, sleep, and throw the occasional party, while groups who wanted to study would head to the library or academic buildings. However, as digital technology has made collaboration easier — think shared documents and video chat — colleges have rebuilt dorms around the need for students to live and learn in a single building.
What does this look like? As Building Design + Construction notes, select universities are starting to embrace a mix of suite-style privacy with more public spaces designed for greater student interaction. They've started to move away from isolated study carrels and instead create more open, collaboration-friendly lounges where groups of students can hang out together. As the cost of security technologies like fingerprint readers and cameras comes down, many universities are equipping dorms with those as well. Some universities are also embracing students' desires to study outside by outfitting quads and plazas with fast wireless connectivity.
It's also worth noting that as students continue to bring more devices to campus and more schoolwork is completed through web-based portals, the need for dedicated computer lounges has shrunk significantly.
To adapt to these changes, IT teams need to plan for more dense environments and deploy reliable networking infrastructure that can handle many different devices connecting at once. Additionally, as computer labs become less important in the dorm environment, IT teams may instead install more wireless access points so students can get online from anywhere in the building. Third, as students spend more time inside dorms, the need for physical security (e.g., badge scanners, fingerprint readers, and cameras) increases, as does the need for the networking infrastructure to support these security measures.
---
To equip dorms for the next decade, IT teams need to build out infrastructure that can support high-bandwidth, always-on applications and that is easy to manage. At the same time, it's crucial that this infrastructure be protected against the latest security threats and regularly updated with new capabilities. After all, universities can't afford to deal with security vulnerabilities or rip and replace IT infrastructure every few years.
Cloud-managed networking and security solutions from Cisco Meraki are built with the needs of university environments in mind. All Meraki products receive firmware updates automatically and are managed through a web-based dashboard, making it easy for IT admins to manage many different deployments across campus from a single place.
To learn more about why Meraki is ideal for institutions of higher education, check out our issue brief, Rethinking Dorm Wi-Fi.