A growing Meraki means growing teams, here's a look at our newly expanded Product Marketing team
Meraki started life ten years ago, one of those Silicon Valley stories we all hear so much about. From humble beginnings, the company quickly became an industry disruptor, introducing a whole new approach to owning and operating a data network. Hitting a receptive market with something different was fundamental to our success.
After joining the Cisco family in late 2012, Meraki rapidly accelerated its growth, reaching new markets and customers who see the advantage of a cloud-managed network: simple to implement, monitor and troubleshoot. That growth has been reflected in our hiring, and Meraki is now five times the size it was just four years ago! Every team has grown to support the business. Today we're taking a look at the newly expanded Product Marketing team.
So what is product marketing and what are the typical characteristics of a great product marketing manager (or PMM, as we like to call them)? At its essence, product marketing sits at the intersection between marketing, sales and the technology itself. Great product marketeers are truly unicorns, combining deep technical knowledge with the passion and ability to effectively convey targeted messaging to the right audience, nurturing a community of customers and prospects with the ultimate goal of driving business.
Finding exceptional product marketeers is no mean feat, so we're extremely excited to have assembled what we're confident is one of the best PMM teams in the industry over the course of the past year. Allow us to proudly introduce the team.
Joe
Joe needs no introduction to anyone interested in our MX product line. After joining Meraki as a member of our support team he quickly advanced and was invited to become the product specialist for the MX before stepping into the PMM role for the product line in 2015. Joe has many talents, not least of which are his linguistic and musical abilities, which led to this amazing reworking of a Gilbert & Sullivan classic in our recent Musical Webinar. Find Joe in many places, including over on our Reddit.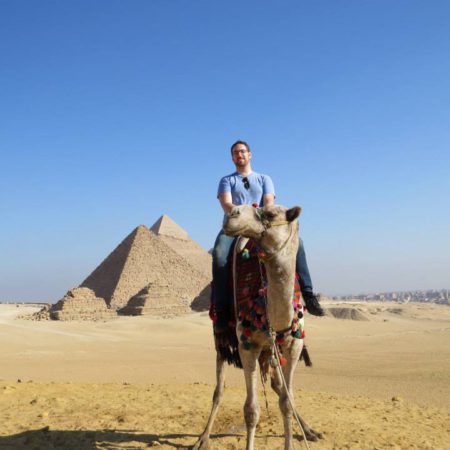 Tony
Tony has been focused on Meraki switches since their introduction at the beginning of 2012, rapidly rising to become one of the Meraki switching rockstars. There's not much about the fast-growing MS line which he hasn't watched develop from idea to execution. His passion for customers makes him an excellent fit for the PMM role, so we were delighted to welcome him aboard. In his own words, Tony is "an adrenaline junkie and love riding my motorcycle into work every single day, rain or shine." And here's the evidence!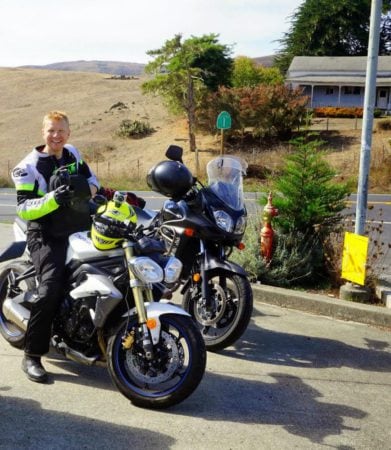 Rachel
As one of the newer recruits to the team, and to Meraki, Rachel has been on a vertical learning curve, using her strong technical abilities to pick up networking in a very short time. What's she doing at Meraki? Well, we'd love to tell you, but as anyone who follows Meraki will acknowledge, we hate to spoil a surprise. All will be revealed in the fullness of time. Rachel has a deep fondness for foods of all kinds, especially ice cream, as clearly evidenced in this photo!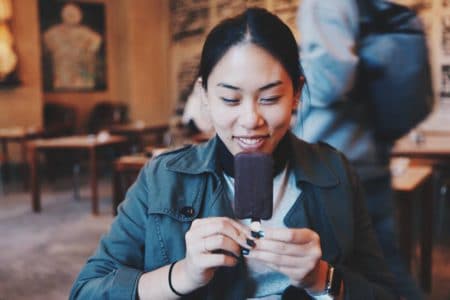 Emily
Emily is a seasoned product marketing professional, with extensive experience gained here at Meraki and elsewhere in the startup world. Mixing it up over time, she's taken care of MX, MS and now MR, our wireless product line. Emily is also helping us ensure our efforts are effective by overseeing the measurement of our various efforts. Emily loves nothing more than corrupting the dogs in the Meraki office with her delectable treats.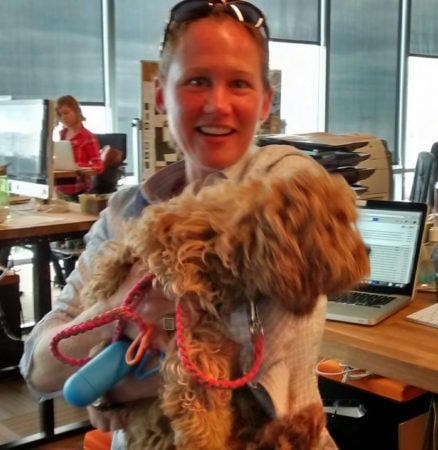 Simon
A career in the networking industry ultimately led Simon to Meraki in 2012 where he helped build our early marketing efforts in Europe. After moving to California in 2014 he developed a broad product marketing capability, covering the full Meraki stack, now including the exciting new MC74 phone. Simon is a regular on Twitter (@merakisimon) and is also an avid motorcyclist. Despite being a Brit he owns two which are American built, neither of which are a Harley Davidson!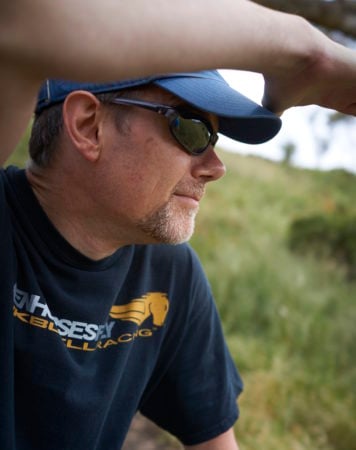 Paul
Anyone who's seen or read anything about Meraki Systems Manager has seen Paul's work. He's been working on our industry leading mobility management solution since the early days, and knows it intimately. He recently joined product marketing to channel his unstoppable enthusiasm for the product into helping us get the word out about this sophisticated and powerful tool. In his own words, "I love technology, I love the outdoors, and I've played the trumpet since 4th grade. #oddball".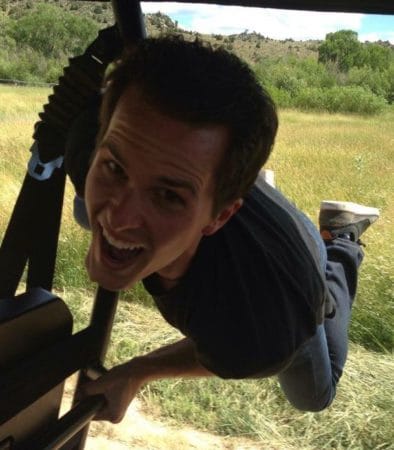 There's so much talent and energy on this team. From the moment we wake up we're contemplating and designing new and engaging ways to bring Meraki technology to our customers, partners and prospects. Our work is all over our website and collateral, here on this blog, at events all around the world, and on webinars. Hopefully we'll get to meet, in person or online, and if Product Marketing at Meraki sounds enticing then be sure to keep an eye on our jobs page!