An outstanding response to our March to 1000 promotion.
In March we ran the March to 1000 promotion for new and existing subscribers to the Meraki blog. We saw an unprecedented number of people sign-up to receive news from the blog, and we easily surged past our target of 1000 subscribers. Thank you to everyone who participated and encouraged others to subscribe. We will shortly be announcing the winner of the competition and contacting them directly to arrange delivery of their shiny new MX64W and Advanced Security license. Keep an eye on your inbox to see if you have been selected!
Due to the number of new subscribers we achieved in March, we would like to run a smaller promotion for all subscribers to give more people a chance of receiving some Meraki love. At the end of April we will select ten of our blog subscribers to receive a limited edition Meraki t-shirt.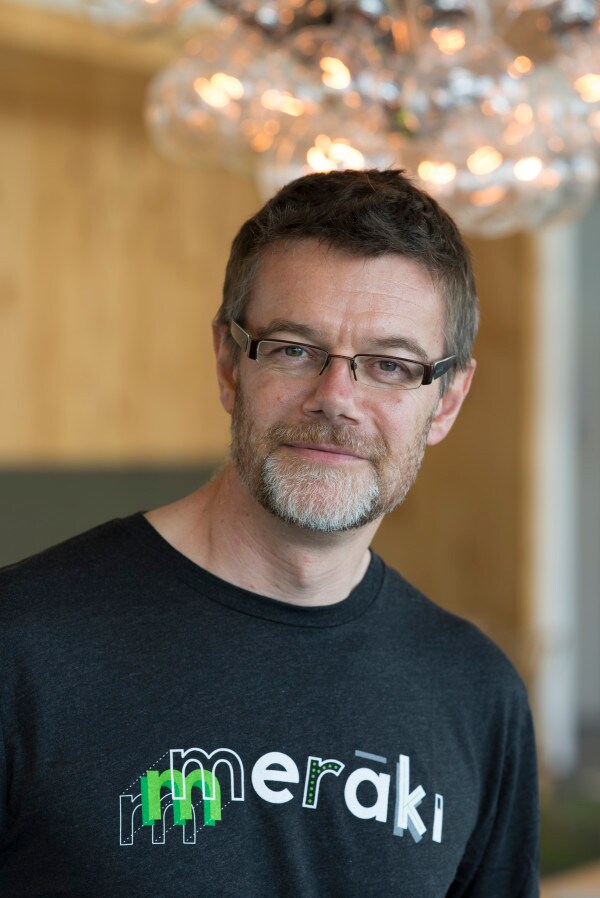 Modelled for us by Technical Evangelist and blog writer @merakisimon, this is the latest t-shirt design, currently only available to Meraki staff. If you are chosen at the end of April, we will ship you a shirt of your prefered size. Oh, we should add, terms and conditions apply.
If you have yet to subscribe to the blog, then this is a great reason to do so today. To subscribe, navigate to the blog homepage, click the 'Subscribe' button, and enter your email address. Existing subscribers can sit back and relax, as you will be automatically entered. Thanks again to all our readers, and if you have any comments or suggestions for the blog, please drop us a note on twitter @meraki.