New features for the Systems Manager iOS app
For a while now, Systems Manager has offered an app that sits on the client device, streamlining enrollment and enhancing the location tracking via GPS. The Systems Manager team has enhanced the app, to provide even more functionality at the end client device, and the app now boasts tools to help clients manage apps that have been pushed to their devices, as well as a feature called Backpack, that pushes files to clients. This post looks at these enhancements as well as how to get started with the iOS SM app.
Managed Apps
Below we can see a view of the managed app screen in the SM app. From here, end users can easily access all apps that have been provisioned for their device. They can also see which apps are installed and which apps are updated. For missing apps, users can simply tap the app to install in the device. This feature saves administrators valuable time by allowing the end user to re-push the app without IT intervention. Here is some further info on pushing apps from Systems Manager as well as how to push app using Apple's new VPP managed distribution model.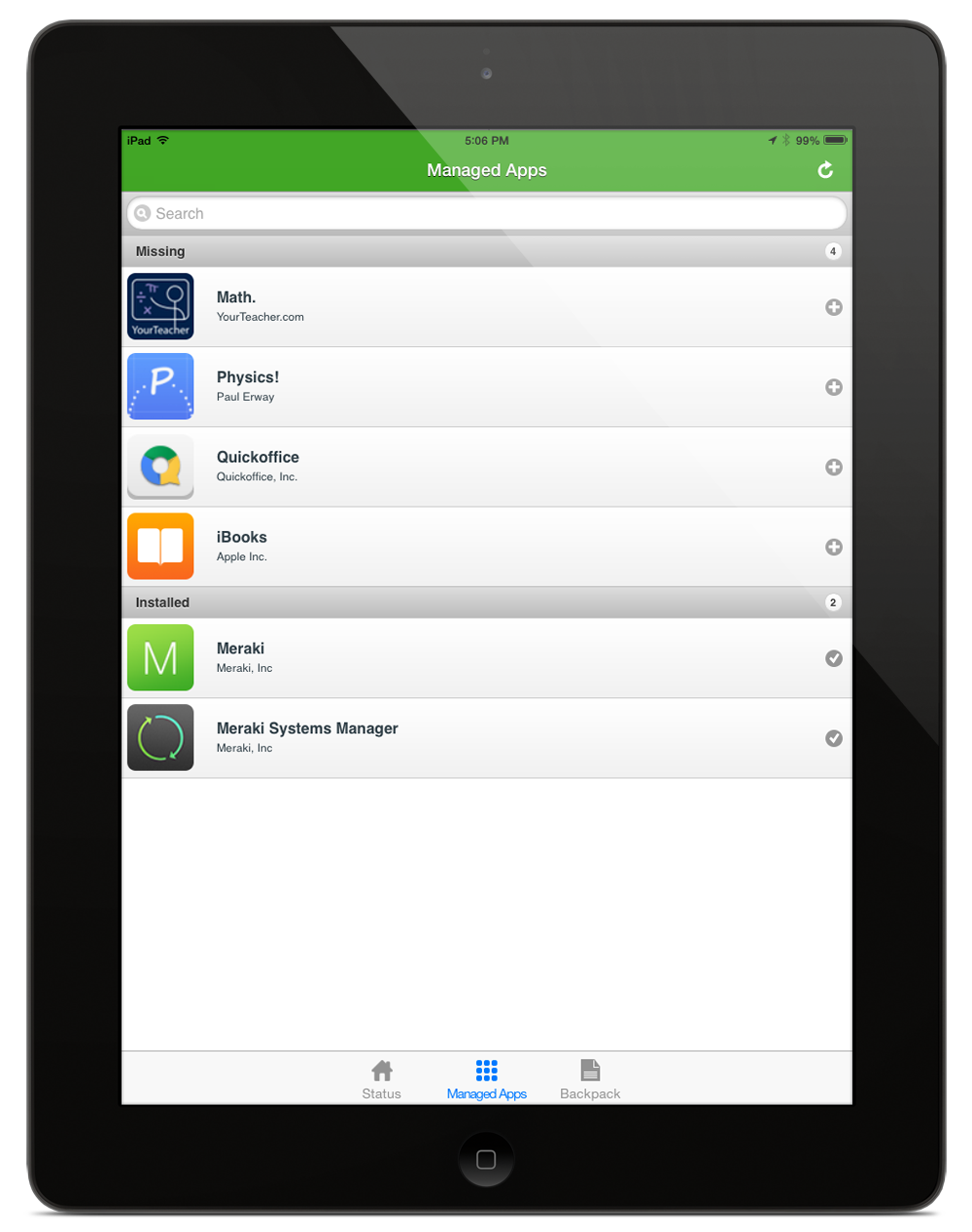 Backpack
The second addition to the iOS app is Backpack. This feature is already available on Android and we are excited to bring it to iOS devices. With Backpack, administrators can push all types of documents to the client devices, and also keep users up to date with the most recent version.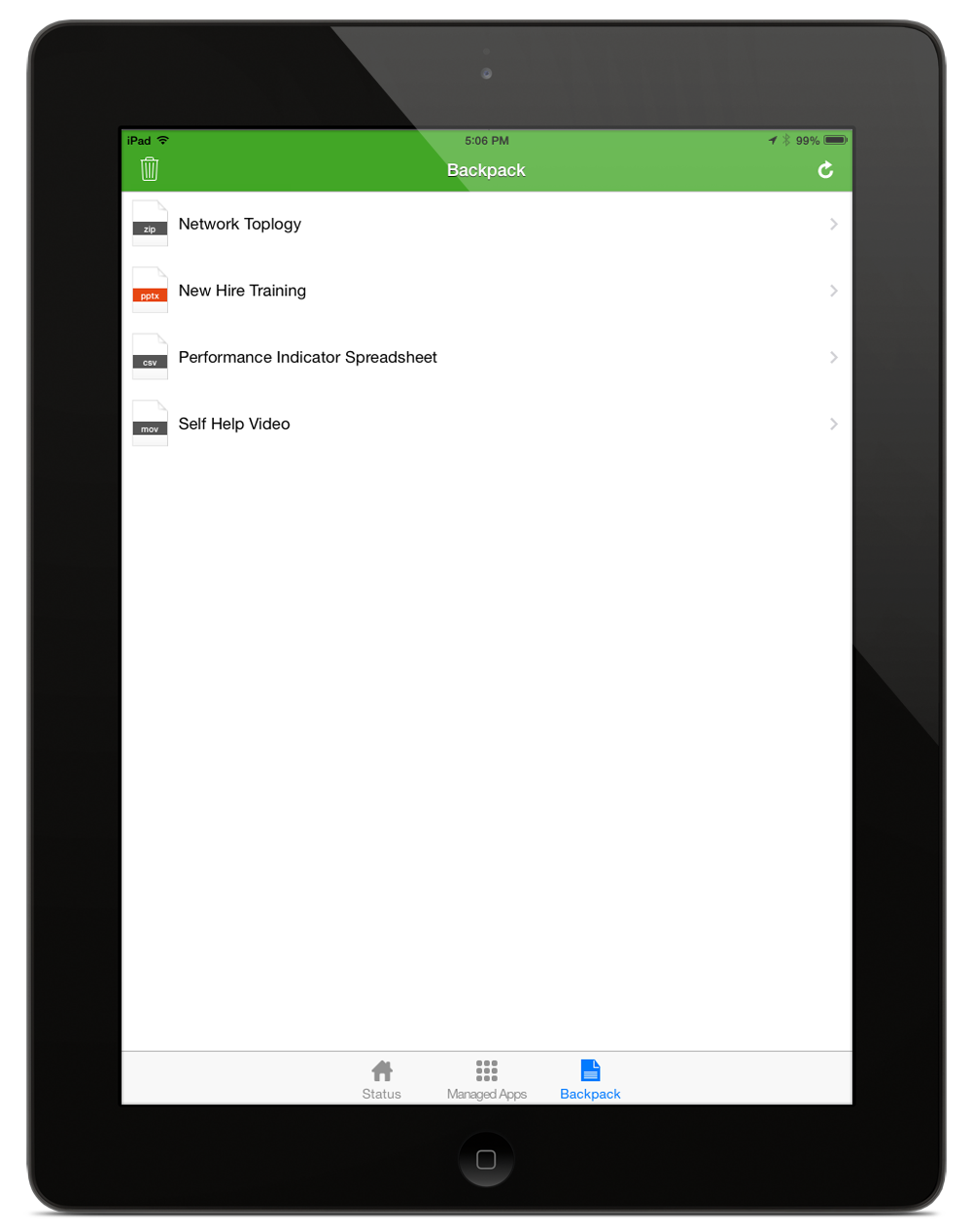 Backpack is a powerful tool for teachers, allowing them to push out documents to student devices before class or for homework. Each student will be able to access the most up to date version on their iPad from the SM app. Similarly, enterprises can securely push updated price lists to field sales teams on the go. To find out how to set up Backpack in the dashboard, click here.
We are excited to announce these much anticipated features and you can start taking advantage of them right away. To get your devices set up with the SM app, simply deploy it through Systems Manager to all of your managed devices, or download it directly from the App store.