Paid apps can now be managed, reclaimed, and even reassigned with Systems Manager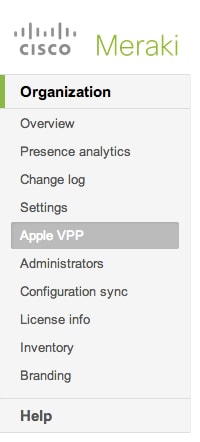 Recently Apple introduced managed distribution, greatly simplifying the way apps are managed. The Cisco Meraki team has already updated Systems Manager to take advantage of these new enhancements.
In the past, there were some challenges when managing VPP codes. When an app claimed via a VPP code was pushed to a device, the Apple ID used to install the app would take ownership. This caused difficulties when apps needed to be transferred from one device to another; employee leaving an organization, or students moving from 4th to 5th grade. Administrators no longer had control of the app and might have to repurchase it.
Now, apps purchased via VPP codes can be reclaimed and reassigned. This is huge news for schools and enterprises who spend valuable capital on apps for students or employees. Furthermore, Systems Manager allows you to easily manage the whole exchange. Simply enter your VPP credentials in Systems Manager and all of your VPP data will be imported and kept up to date.

Below, we can see how many licenses we have available for the Physics app, how many are currently in use, and from the same page we can grant or revoke access to each user.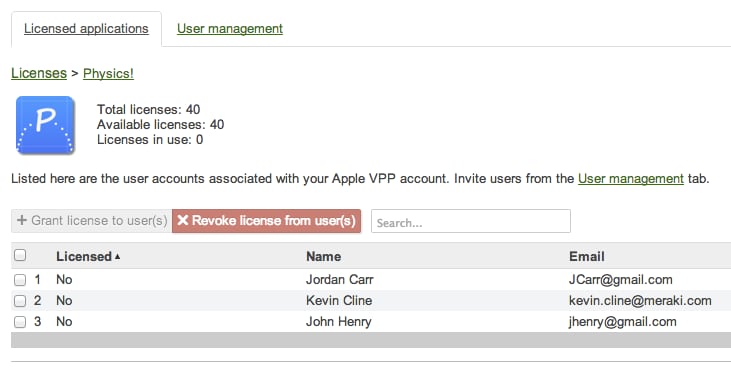 If you are new to managing apps with VPP codes Apple has some great resources for schools and businesses to learn more, and for detailed steps on how to set up managed distribution with Systems Manager, check out our knowledge base. As usual, Systems Manager is completely free so test it out by managing your own devices at home or at work.