Customers rave about our amazing Support team – it's time to find out what makes them so special.
A good number of customers and prospects often wonder about the Cisco Meraki Support team and who exactly the people on the other side of the phones are. Here's the rundown.
The Cisco Meraki Support team is:
Knowledgeable | All technical support engineers (TSEs) can troubleshoot on all of the Cisco Meraki product lines, so customers receive consistent, quality help.
Loved | The team consistently ranks 93% in Customer Satisfaction every quarter.
Effective | The team's case volume grows about 8% per month, approximately growing 100% per year.
Expanding | New members appear on a monthly basis in the Support section of the Cisco SF headquarters.
Diverse | Languages spoken by varying members of team include Spanish, French, Japanese, and Cantonese.
International | Recent expansions of the team have moved TSEs to Australia and the UK, creating a robust team to staff our 24×7 telephone support.
The Support team is a close-knit group of friends that bonds at work over NBA Jam, breakdancing, playing various musical instruments, and beer and pizza; they also socialize outside of work with LAN parties, soccer, rock climbing, and beer and pizza.
Below, LAN partying it up: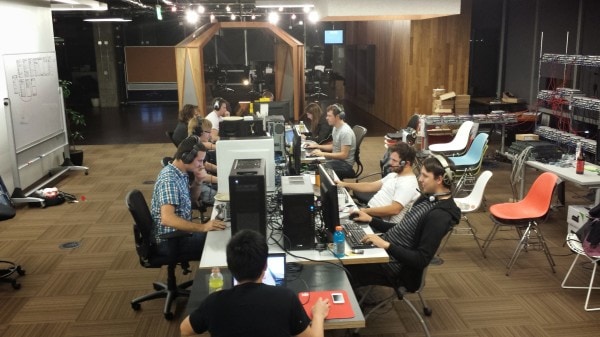 Kyle, Technical Support Manager, on what makes the Cisco Meraki Support team so effective:
"We have an open approach and a collaborative knowledge base that is constantly evolving. Our team is cohesive and communication is super effective. We're big on reciprocity and giving information back to the group – the passing of knowledge from one technical support engineer to the next is our bread and butter."
Peter works out a complex issue with his team: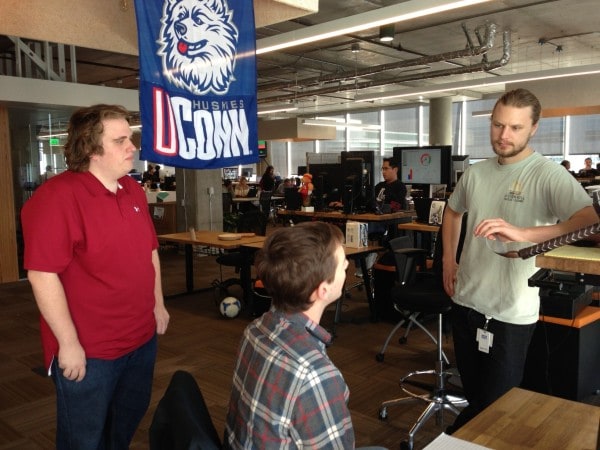 Kyle also recognizes that the entire team is highly driven:
"Our support team is comprised of problem solvers. Each TSE is going to dig deep to find the issue and find out why something isn't working. Our team doesn't just escalate the problem to a different person. When you call Cisco Meraki support, you're not just going to get an average answer, you'll get a real answer."
In terms of what keeps the work interesting, Technical Support Manager Peter says, "Due to the flexibility of the cloud – as technology changes, so does the function of the same piece of hardware. One day is never the same as another and that keeps things interesting."
Jorge and his team, clearly enjoying their day: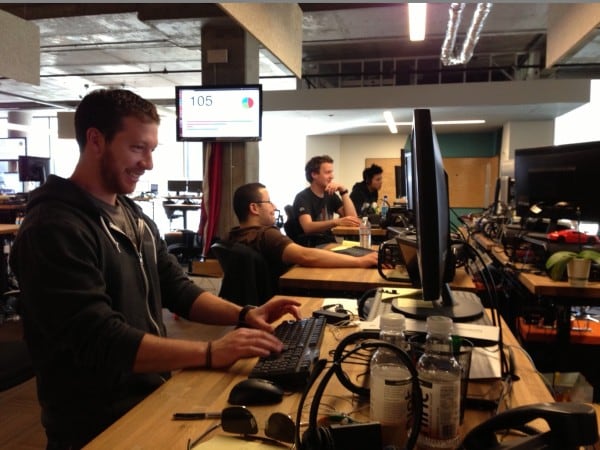 Jenna and Brittany, the Support Recruiting team, also keep things fun for Support by planning various social activities.
Support on a boat: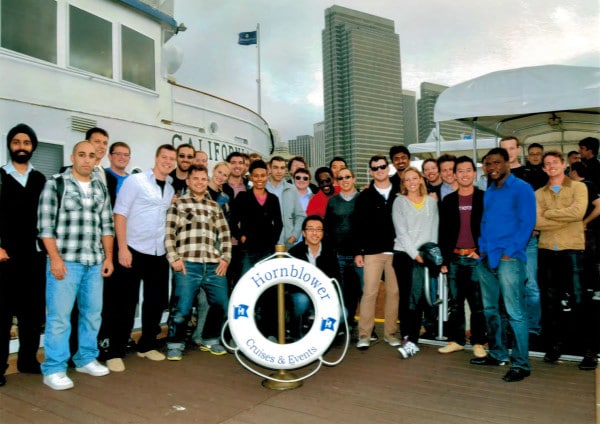 Support at the zoo: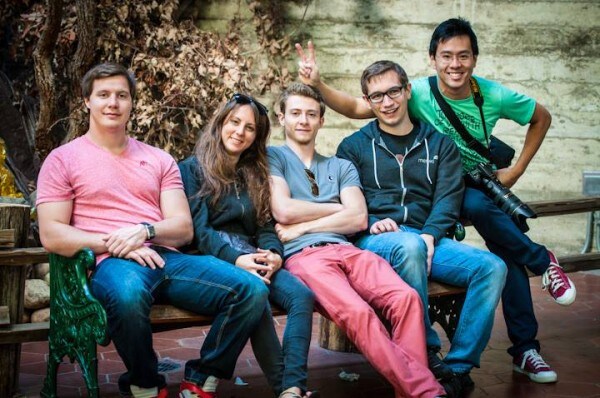 Support taking a mid-afternoon break: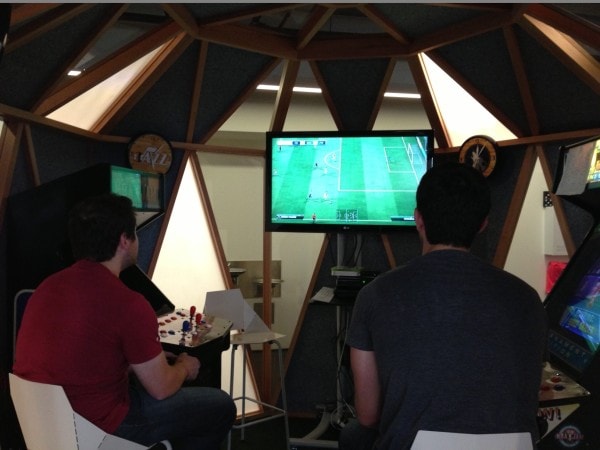 In terms of what kind of career path a support engineer can expect, Peter talks about growth at Cisco Meraki:
"I joined in the beginning of 2012 and we were a group of 9 people. Not a single one of them is still a support engineer – we've all moved on to other roles within Cisco Meraki, such as product specialist, sales engineer, and manager roles. Advancement is part of this job and your advancement is shaped by what you do well."
Director of Technical Support Jeff (right) ensures his team members are constantly learning and growing.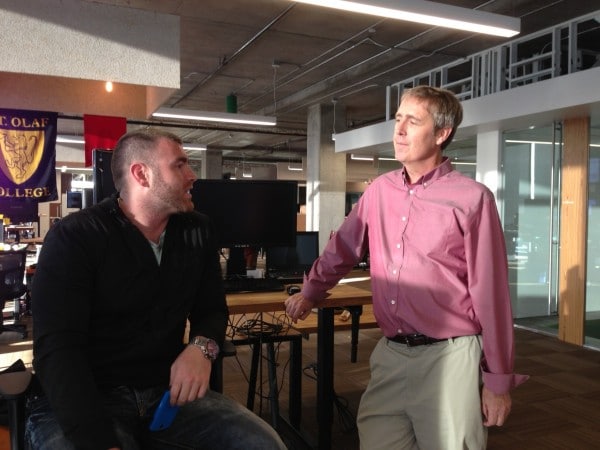 Want to become part of this tight-knit crew? We're hiring technical support engineers; apply at meraki.cisco.com/jobs.