Fysieke beveiliging vereenvoudigd
Bereik het hoogste niveau van veiligheid met fysieke beveiliging en inzichten in één.
VEILIGHEID OP DE WERKPLEK EN IN UW OMGEVING
Eenvoudig te installeren. Intuïtief te gebruiken.
Bouw aan een veiligere werkomgeving. Het beheer van uw panden is eenvoudiger wanneer u het overzicht houdt van alles en iedereen die zich erin bevinden.

Optimaliseer uw omgeving om veilige werkmethoden te stimuleren, beleidsnaleving te bevorderen en de juiste werking van apparatuur te waarborgen, zodat u schade aan eigendommen en productiviteitsverlies kunt voorkomen.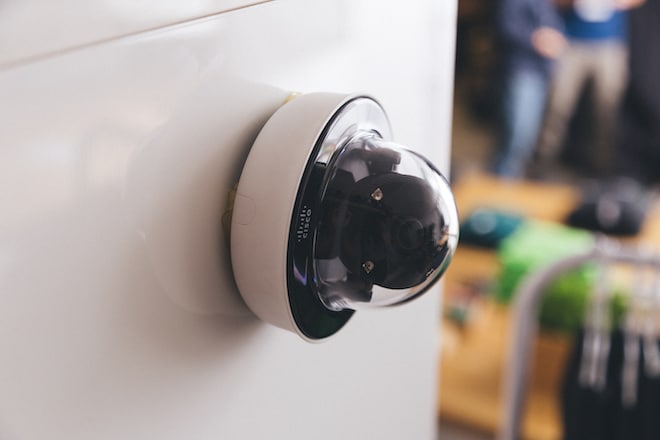 FYSIEKE BEVEILIGING EN BEWAKING
Elke mogelijke hoek. Eén eenvoudig dashboard.
Til uw beveiliging naar het allerhoogste niveau. Beveilig uw omgeving met betrouwbare externe toegang tot beelden via een dashboard dat toegankelijk is via uw browser of een mobiele app.
Bekijk snel de videotijdlijn om te beoordelen waar beweging is waargenomen. Eenvoudig te configureren en te integreren met systemen zoals voor toegangsbeheer om gebeurtenissen van context te voorzien.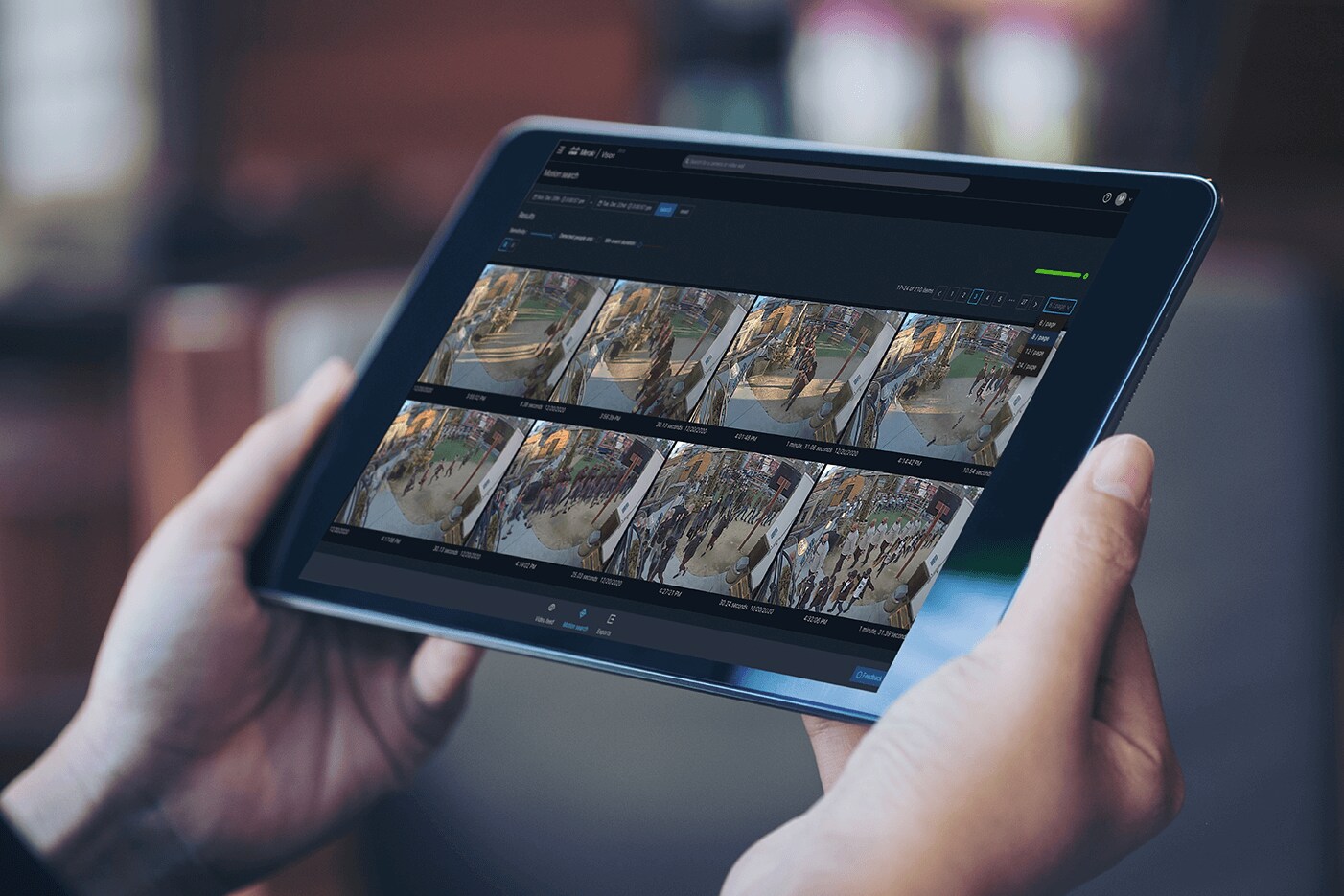 VERLIESPREVENTIE
Bescherm inventaris met camerabeelden binnen handbereik
Houd het overzicht over uw winstmarges. Onze MV smart camera's geven u realtime inzicht, zodat u toezicht kunt houden op de winkel, de kassa's, de backoffice, enzovoort. Beveilig uw voorraad en creëer een veiligere winkelervaring op alle locaties met een oplossing die kan meegroeien met uw bedrijf.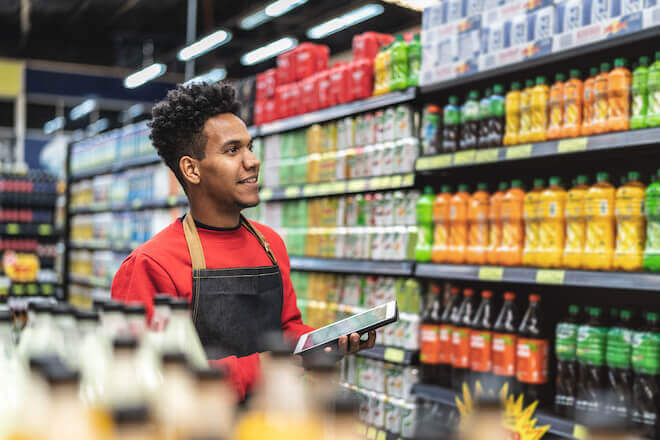 Deels beveiliging. Deels intelligentie.
Met de Meraki cloudarchitectuur kunt u apparaten beheren via een veilige, betrouwbare en schaalbare infrastructuur. Verbeter de fysieke beveiliging van uw faciliteiten en maak gebruik van inzichten om de groei van uw bedrijf te stimuleren.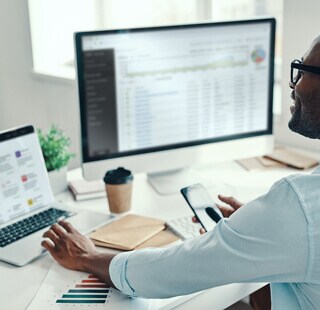 Ontdek de kracht van de cloud
---
Ontkracht de mythen over de complexiteit en risico's van cloudbewaking
LEES DE BLOG
---
Laat professionals van fysieke beveiliging en facilitaire dienstverlening de kracht van smart camera's ontdekken
LEES DE BLOG
---
Profiteer van voordelige eigendomskosten met smart camera's
LEES DE BLOG
Beter zicht. Beter inzicht.
Uw bedrijfsinformatie naar de edge: beheer uw locaties met meer analytics en minder verbruik van bandbreedte.
Ingebouwde analytics: krijg waardevolle, realtime inzichten voor organisaties.
Aangepaste API-oplossingen op basis van camera analytics: stem uw beveiligingstoepassingen voortdurend af op de veranderende behoeften zonder dat u camera's hoeft af te danken of te vervangen.
NU PROBEREN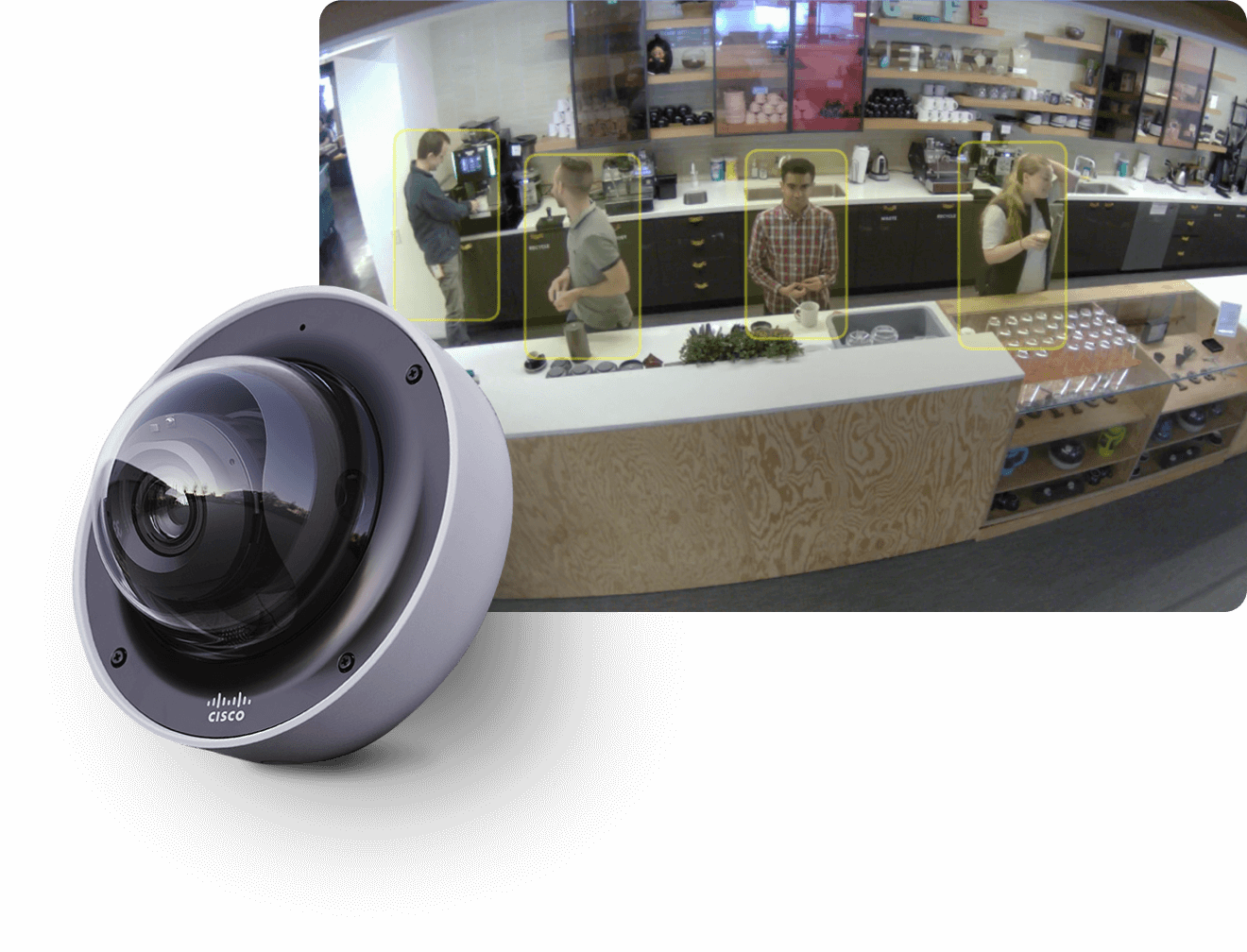 Oplossingen klaar voor de toekomst
Onze intelligente camera's zijn nu al klaar voor wat er nog komt.
TERUG NAAR HET WERK
Kom terug in alle veiligheid.
Bescherm wat belangrijk is door de bezettingsgraad van locaties te bewaken
Krijg inzicht in richting, hotspots en knelpunten zodat u de veiligheid kunt verbeteren
Configureer drempelwaarden en meldingen voor bezettingslimieten
DETECTIE VAN MONDKAPJES/PBM
Iedere werknemer beschermd.
Waarborg de naleving van veiligheidsrichtlijnen en bescherm uw werknemers en bezoekers
Ontvang waarschuwingen wanneer wordt gedetecteerd dat er geen mondkapjes of andere PBM worden gedragen
Configureer het dashboard om naleving te bewaken en te volgen