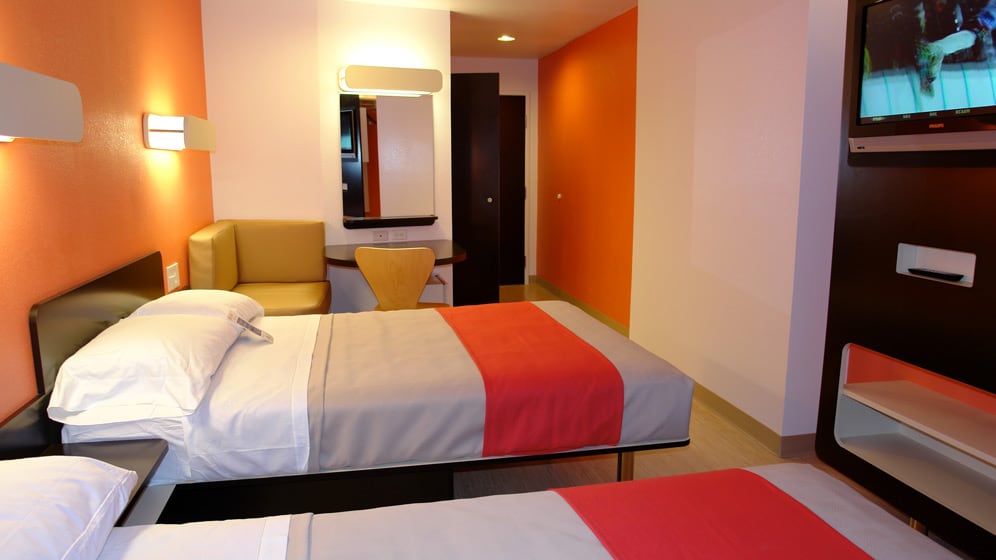 ---
Accor North America and Meraki Complete One of the World's Largest Wireless Deployments Over 70,000 rooms across the United States covered by nearly 10,000 Meraki Cloud Managed Access Points
SAN FRANCISCO, CA /PRNewswire/ — ;Meraki, the leader in Cloud Networking, and Accor North America today announced the completion of a nationwide WiFi deployment across all of Accor North America's Motel 6 and Studio 6 properties. With nearly 10,000 access points spanning 620 properties, the deployment represents one of the world's largest WiFi installations and is the largest cloud managed wireless LAN on record.
Accor North America (ANA) operates more than 1,100 upscale and economy properties including economy leaders Motel 6 and Studio 6. ANA's customers are increasingly embracing Internet-connected mobile devices, including laptops, smartphones and iPads. ANA sought to upgrade the wireless network for the Motel 6 and Studio 6 brands to the latest 802.11n standard to ensure that its infrastructure kept pace with its guests' needs.
ANA selected Meraki's cloud managed 802.11n technology to provide its guests with consistent, reliable coverage. Moreover, Meraki's technology enabled rapid deployment and minimized ongoing maintenance, even at ANA's large scale. The nationwide rollout was completed in just five months. In this short period, over 620 properties were upgraded. Each property – up to 600 rooms and 17 buildings – now has complete 802.11n coverage, and up to 35,000 guests use the network each week.
"Our customers depend on connectivity," said ;Jim Amorosia, CEO of Motel 6 and Studio 6. "WiFi allows our guests to conduct business, stay connected to loved ones, and of course for entertainment. With high-speed 802.11n in all of our properties, our guests can count on reliable performance."
"Motel 6 now represents the largest cloud-managed wireless network – and one of the largest WiFi networks period," said Sanjit Biswas, CEO and Co-Founder of Meraki. "Meraki is proud to provide a technology platform that is simple and cost effective for ANA, and which delivers an excellent experience to their guests."
About Motel 6
Motel 6 offers the lowest price of any national chain at more than 1,100 company-owned and franchised locations throughout the United States and Canada. For 25 years, Motel 6 has used the tagline, "We'll leave the light on for you®," earning the chain the highest brand recognition in the economy lodging segment. Motel 6 was the first national pet friendly chain, welcoming pets since 1962. Standard amenities include free local phone calls, no long distance access charges, free morning coffee and expanded cable channel line-up. Most locations offer Wi-Fi Internet access, swimming pools and guest laundry facilities. For more information, visit www.motel6.com.
About Meraki
Meraki is the recognized leader in Cloud Networking. 100% cloud-based from day one, Meraki's architecture delivers out-of-the-box security, scalability, and management to enterprise networks. Meraki has been deployed in over 18,000 customer networks worldwide, including Stanford University, British Telecom, Burger King, Starbucks, and M.I.T. Meraki is located in San Francisco, California, and is funded in part by Sequoia Capital and Google. For more information, visit http://meraki.com.