On February 9th we announced the launch of the latest access point (AP) to join the Meraki wireless portfolio, the flagship MR42. The MR42 is a 3×3:3 802.11ac Wave 2 AP that ushers in a new era of high performance, more efficient WiFi thanks to  the inclusion of Multi User – Multiple Input Multiple Output (MU-MIMO).
In addition to this, the MR42 continues our strategy of completely integrated beacon and Bluetooth Low Energy (BLE) functionality. This sees the MR42 becoming our most technology advanced wireless platform, with four integrated radios and the latest 802.11 wireless standard, yet all in a sleek low profile design.


MU-MIMO allows wireless networks to more efficiently service the increasing numbers of phones, tablets, and other personal mobile devices. MU-MIMO does this by allowing the AP to communicate with multiple devices concurrently, rather than consecutively.
With Single User MIMO (SU-MIMO) the AP can use the multiple spatial streams to send a large amount of data to clients that can receive all these streams. Devices such as laptops could support two or sometimes three streams, allowing for high speed connections. Unfortunately smaller mobile devices like phones can typically support only one stream, and thus can't take advantage of this capability.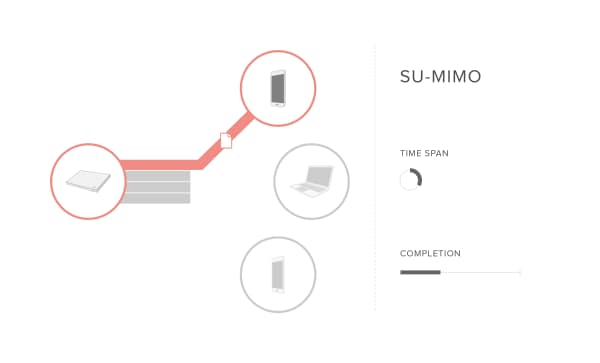 MU-MIMO solves the problem of devices being unable to use all these spatial streams. The AP can use the individual spatial streams to send separate transmissions to distinct clients simultaneously. This increases the total network performance and improves the end user experience, especially when large numbers of devices are connected.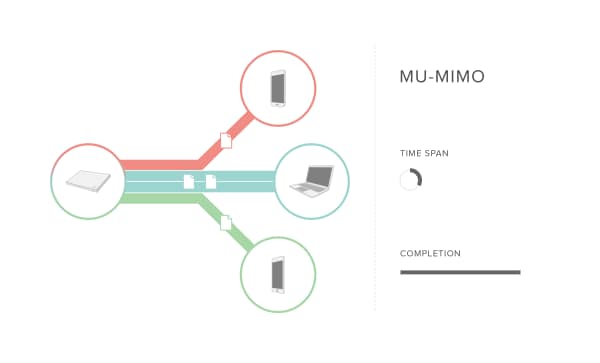 The addition of MU-MIMO complements Single User MIMO (SU-MIMO) rather than replacing it. An AP can choose the best way to transmit: simultaneously to multiple devices as efficiently as possible, or consecutively to individual devices as fast as possible. It is now time to wave goodbye to slow WiFI.
Are you looking for a next generation wireless solution that can future proof your network against the growing demands of your users? Then there is now one clear choice, the cloud managed Meraki MR42 AP. To find out more details you can visit the product page or listen to one of our launch webinar recordings.