Last week, Active Directory integration was released to all MC networks. For customers that manage their corporate directories through AD, a local server can now be used as a single source of truth for phone users.
Active Directory is the most commonly used directory software in the world, and by supporting it on the MC product line, IT administrators will have one less dependency to worry about when managing their communications system.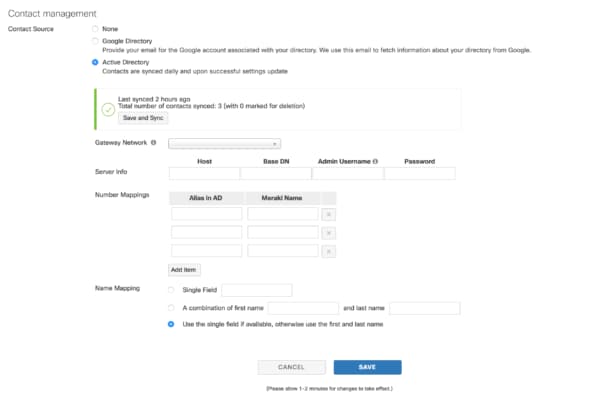 As always, this new integration was released right to the dashboard, with no need for additional licensing: just another example of how Meraki continually works to increase the value of our solution.
To learn more about MC's Active Directory integration, check our documentation. To try out the MC74, contact a Meraki rep today.