The beginning of January brings a fresh sense of optimism, plenty of revelry, and a respite after the hectic holiday shopping season. But for the retail industry, that respite is short-lived: the start of a new retail year also means another National Retail Foundation (NRF) BIG Show.
Cisco Meraki has long had a presence at NRF, and this year, we're bringing fun new people, exciting new sessions, and innovative new hardware to the Javits Center. Here's the who, what, where, when, and why about Meraki at NRF 2019.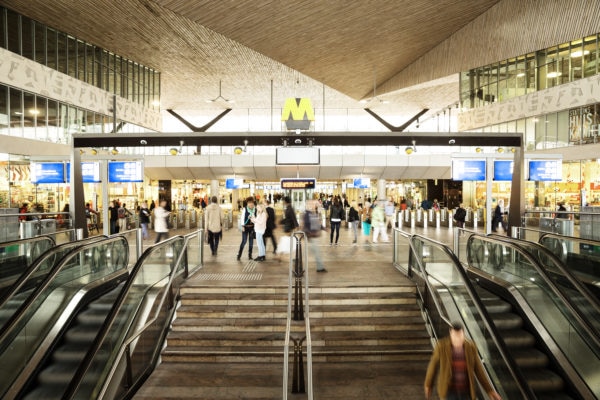 Who
from Meraki will be at NRF 2019?

Meraki employees from a wide range of departments will be at the show hosting speaking sessions and engaging with people at the booth. Representatives from our product management, marketing, sales, and channel teams will all be there, ready to demo our latest and greatest and answer any questions you may have about Meraki.
What
products will Meraki be showcasing?

Retailers love Meraki IT solutions because they're straightforward to manage and have a wide range of capabilities to engage customers. This year, you'll receive a firsthand look at the latest products from our core networking stack (wireless, switching, and security) as well as our SM endpoint management tool and MV smart cameras. Don't miss the new MV12, MV22, and MV72, all of which were introduced in 2018 and are capable of advanced analytics, including motion heat maps and people detection.
Where
can I find Meraki?

Meraki will be part of Cisco's booth (#2254), a roomy 20 x 30-foot space. It'll be easy to spot Meraki employees: we'll all be wearing signature green Meraki t-shirts! Three screens in the booth will be dedicated to demos of the Meraki dashboard, and a few iPad Pros will also be strewn around the booth for mobile demos.
When
is the Meraki "Big Ideas" speaking session?

You won't want to leave NRF without having attended our "Big Ideas" session. This year, we'll feature Marty Dempsey, VP of Global Retail at Estée Lauder Companies, a Meraki customer. In conversation with Imran Idrees, Portfolio Product Marketing Manager for Meraki, Dempsey will discuss how new digital technologies like mobile apps and cloud-based solutions are revolutionizing the traditional brick-and-mortar retail environment. Be sure to attend the session on January 14 at 1:30 PM right on the expo hall floor!
Another "Big Ideas" speaking session we're proud to be a part of is CDW's. George Bentinck, the product manager for Meraki MV smart cameras, will discuss how retailers can turn sight into insights and maximize the value of their investments in video security. You can learn more about our smart cameras on Tuesday, January 15 at 10:15 AM.
Why
should retailers stop by our partner booths?

The Meraki party doesn't stop as soon as you step out of Cisco's booth. For the first time ever, six partner booths will play host to Meraki gear. Visit these featured partners, sprinkled around the show floor, to get a Meraki demo and enter a raffle to win a full stack of Meraki gear!
---
We can't wait to see you from January 13-15, 2019. In the meantime, feel free to chat with us in the Meraki Community. See you in New York City!