Sometimes we come across a Meraki customer with a really cool story to tell, where they have found a particularly unique deployment need to fill with a Meraki network that does a great job of showcasing the capabilities and value proposition of the Meraki solution.
One of these customers is Allen Cook, owner of TourTechSupport, Inc., a unique business that provides portable IT systems to touring musicians.  When Dave Matthews, Beyonce, the Eagles, and the Kings of Leon need wireless internet for their tours, they call TourTechSupport, and then Allen Cook sends Meraki.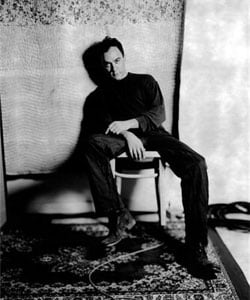 The life of a touring rock musician is complicated, hectic, and occasionally downright chaotic.  When the talent hits the stage, everything has to be working seamlessly to provide the paying fans with adrenaline-stoking lifetime memories.  The behind-the-scenes operations of tours are complex. Crew, staff, and band members need phone and internet access and have had to rent phone lines, voicemail, extension dialing, call-waiting and Internet access from the venues they played.  In every new city, there were new phone numbers to remember, new network connections to configure, and little control in restricting network access.  The costs – and the headaches – added up quickly.
Cook saw a need, and set out to fill it. His company, TourTechSupport, created an IT rack system that touring professionals can take with them on the road— including wireless routers, access points, printers and other business communication essentials. He knew that the system had to be easy to launch at each new venue, so that any crew member on the tour can set it up. "With Meraki, I can support my clients anywhere in the world, because I can monitor networks remotely…In the rare case of equipment failure, replacement components can be on-site quickly and untrained staff can make the swap," Cook says.  Beyond data communication, he also wanted to include VoIP, so that tours could use telephone numbers that would remain the same regardless of their geographic location, as well as provide place shifting technology to meet demand for leisure time entertainment.
Cook examined multiple wireless solutions, but found most to be hard to deploy, inconsistent and often very expensive.  He considered options from EnGenious and Ubiquity, but found them less flexible, more expensive and often complicated.
Then Cook called upon Meraki. By including 5 or 10 Meraki Outdoors with the IT rack, all a crew member had to do was establish an internet connection, strategically place the Meraki access points, power-up and voila: high-quality, access controlled WiFi in just minutes.  Portability and aesthetics are also important.  Meraki repeaters are, "smaller and slicker than anything else on the market," he says.
The systems from TourTechSupport are used for everything from coordinating where the crew members stay each night, to providing VoIP phone service, to entertaining the entertainers. Controlling access into and across the networks is crucial. "We frown on open networks. If a tour manager's computer is on an open network, anyone with a basic knowledge has access to the tour budget, housing schedule and other confidential information," Cook said. Meraki's security features keep the network strictly private.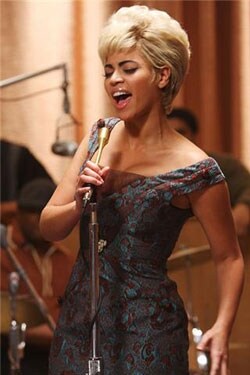 TourTech's partnership with The Dave Matthews Band is a great example of how Meraki makes touring a better experience. The Dave Matthews Band has 50 crew members on a nearly endless touring schedule. They tour with 13 trucks and 9 buses. Matthews is an outspoken activist on green issues, as well. His tour's system includes a Meraki Solar that extends the WiFi signal beyond the walls of the main structure.  "Many venues do not have accommodations that allow the entire crew ample work and rest space," Cook explains. "This used to mean that Ethernet and power cables needed to be run between the main facility and auxiliary accommodations. Now, they simply place a Meraki Outdoor at the main facility and a Meraki Solar by each outlying facility—Internet and communication across the entire compound."
The Beyonce tour operates without a dedicated IT technician on the road. "We used their tour as our ultimate test for the ease-of-use of a system," Cook said. "If we don't get any calls for support, we know we have built an IT rack that meets our user-friendly requirements." The only support call he's received so far from the Beyonce tour ended up being an issue with a crew member's laptop; the IT rack and the mesh were working perfectly.
Saving his clients money and improving their efficiency is not just Cook's livelihood, but his passion. Thanks to Allen for letting us share his story!  Stay tuned for more posts in the future as we find other cool and unusual things that our customers are doing with Meraki networks…
-Posted by Greg Williams