With the release of iOS 9 Apple introduced a number of improvements to the Volume Purchasing Program (VPP). Of these improvements, one of the more significant is app assignment by device. With this new functionality it is now possible to assign VPP apps to an iOS device without the need for an Apple ID, and if that device is supervised, the installation is silent.
Before this change, it was only possible to assign apps to a user by associating them with an Apple ID. This method of app management can be an administrative nightmare when used in environments such as K-12 education, where many users may be working with a particular device. Students may not have an Apple ID, or may be too young to have one without parental consent. Additionally, it meant that an Apple ID needed to be configured on the iPad for apps to be silently pushed to supervised devices.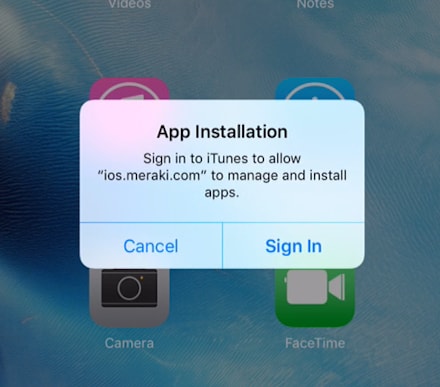 With VPP device assignment, an Apple ID is no longer required and with supervised devices, apps can be pushed silently with no end user interaction. Silent app push has a huge impact on an administrator's ability to seamlessly deliver iOS apps to users. Combining this new functionality with Meraki Systems Manager features, such as multiuser authentication, can offer a fantastic classroom experience. Apps and settings are tailored to each student's needs and dynamically changed as the user changes.
Systems Manager Legacy customers can gain access to this great new functionality by upgrading to the latest version of Systems Manager. Please contact your Meraki representative for further information or alternatively sign up for a specialist Systems Manager Teacher's Assistant webinar here. Additionally stay tuned to our YouTube channel for additional video guides to this functionality.