When you think of a Meraki deployment, what comes to mind? Perhaps you think of Wi-Fi in coffee shops, mobile device management in classrooms, or the network of a hotel. Recently, I spoke with the IT team at the Florida Department of Environmental Protection (DEP), and it opened my eyes to all of the possibilities for Meraki to connect the unconnected in unique industries and situations.
DEP manages 175 state parks across 16 million acres, and is responsible for protecting the air, water, and land in the state. They are in charge of land and recreation, all state parks and trails, regulatory programs for air and water quality, and ecosystem restoration. In order for park rangers to collect payment information and work effectively, the parks need a secure network connection.
When it was time for a switch refresh, the DEP team wanted a solution that was easy to deploy and manage, while providing improved network visibility. After completing a bake-off between their legacy solution, a competitive solution, and Meraki, the team decided to move forward with deploying Cisco Meraki switches, access points, and security appliances at DEP parks and offices across the state.
The wireless network allows park rangers to securely access DEP resources and data, improve efficiency for day-to-day administrative tasks, and connect credit card machines to process park fees, hiking permits, and souvenirs. The switches and security appliances support the DEP network, connecting remote sites and offices back to the main network at their headquarters in Tallahassee. On Honeymoon Island, the DEP deployed several APs at the park entrance, which connect their toll booths back to the main ranger station.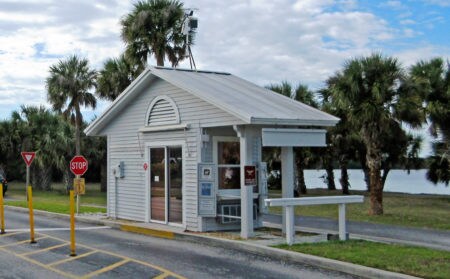 There are now hundreds of Meraki products connecting parks across the state of Florida. To learn how the IT team at the Florida DEP is managing this massive, distributed network, watch this webinar recording. A Meraki Product Specialist joined Arthur Wilson, Network Engineer at the Florida Department of Environmental Protection, for a live demo of the Florida DEP Meraki dashboard. You can read the full Florida DEP case study here. To learn more about Meraki for state and local government, attend an upcoming live webinar.