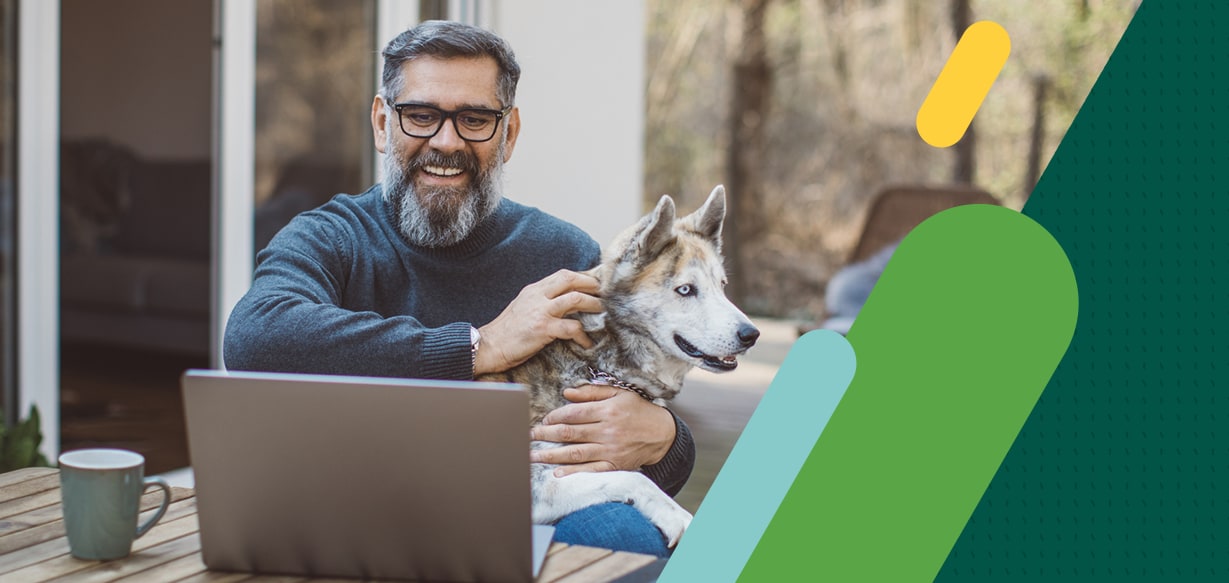 For IT professionals, delivering service and support to remote workers can be challenging—but it doesn't have to be.
Demand for support has increased as more workforces go entirely or partially remote. Today's workforces and workplaces mean corporate networks may no longer support primarily office-based employees. Rather, because remote and corporate workers communicate with the network, they generate new types of trouble tickets and potential headaches in areas like security and connectivity, which can impact employee experience.
Workers at home expect to have the same simple, secure, and reliable network access they get on-site so they can stay connected to cloud-based collaboration applications without any glitches. The last thing remote workers want to worry about is the performance of their network connection or how to configure their VPN.
To stay competitive and thrive, businesses must simplify their networking infrastructure by adopting a cloud network architecture. Gartner estimates that by 2025, over 95% of new digital workloads will be deployed on cloud-native platforms, up from 30% in 2021. The inherent nature of a cloud network means that resources are shared, allowing businesses to quickly spin them up when needed. This provides the scale and flexibility organizations need to thrive in a cost-efficient way.
It's not surprising, therefore, that a growing number of IT teams have found that embracing a cloud-first approach to networking and connectivity leads to success.
Built for immediate connectivity
To fulfill the opportunities that remote workforces offer—such as a broad ecosystem of employees, a more diverse pool of candidates, and a better ability to retain key team members and recruit new staff—and address challenges like security, equal access to resources, and a delightful experience for remote employees, IT leaders want scalable solutions that are simple to set up and manage.
Cisco Meraki devices are designed to be plugged in virtually anywhere in the world to instantly deliver a seamless in-office experience at home. With Meraki cloud management, IT professionals maintain visibility across employee networks and network performance.
With Meraki, organizations can:
Create a site-to-site VPN in a few clicks over a WAN link
Seamlessly and securely provide remote network access via Wi-Fi over an encrypted tunnel
Maintain service continuity with cellular backup
Keep end-user devices secure when off-network
Perform remote troubleshooting of employee connectivity and applications
The Meraki dashboard also empowers IT admins to quickly identify VPN clients within the organization.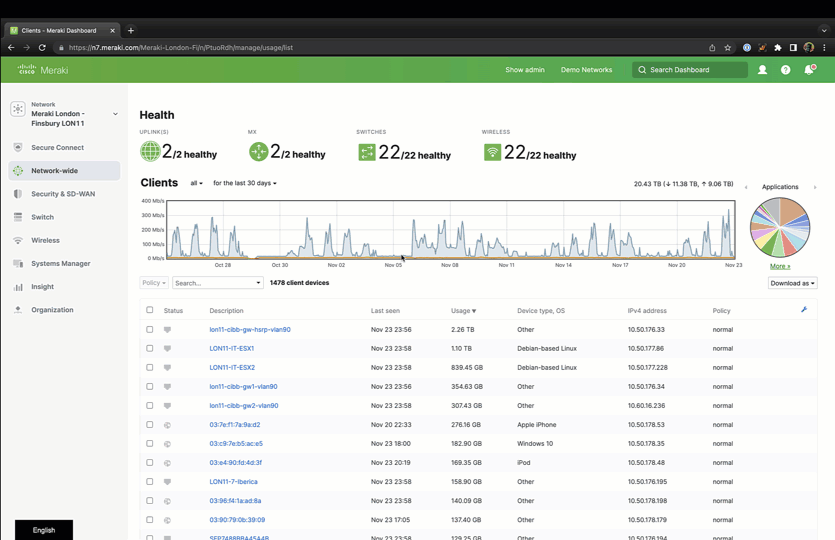 How Meraki can help
With remote work technologies by Meraki, IT teams keep their organizations operating seamlessly and securely, wherever they are. Meraki support is available 24 hours a day, seven days a week to help your organization's remote, on-site, and hybrid teams do their best work. If you want to learn more about how Meraki can help mobilize your workforce, watch our on-demand webinar.