Is your organization seeing a dramatic increase in the number of iPads and mobile devices being brought to the office?  That's what happened at Taft, Stettinius, and Hollister LLP.  Brian Clayton, the Director of Information Systems, had to respond – and in his article "More WiFi, Less Hardware," featured in the newest issue of Peer to Peer, a publication by the International Legal Technology Association (ILTA), he describes how he transformed his law firm's wireless network with Meraki's cloud-managed solution.
In response to more "bring your own device" initiatives and the growing demand for mobility, Clayton explains:
How Taft maintains security for the important information passing over the wireless network
The need for scalability, ensuring that the wireless network can grow with the company and its increasing WiFi demand
The seamless integration of the personal, private, and public cloud experiences in the workplace
Read Clayton's article to see how Meraki can support mobile devices at your company.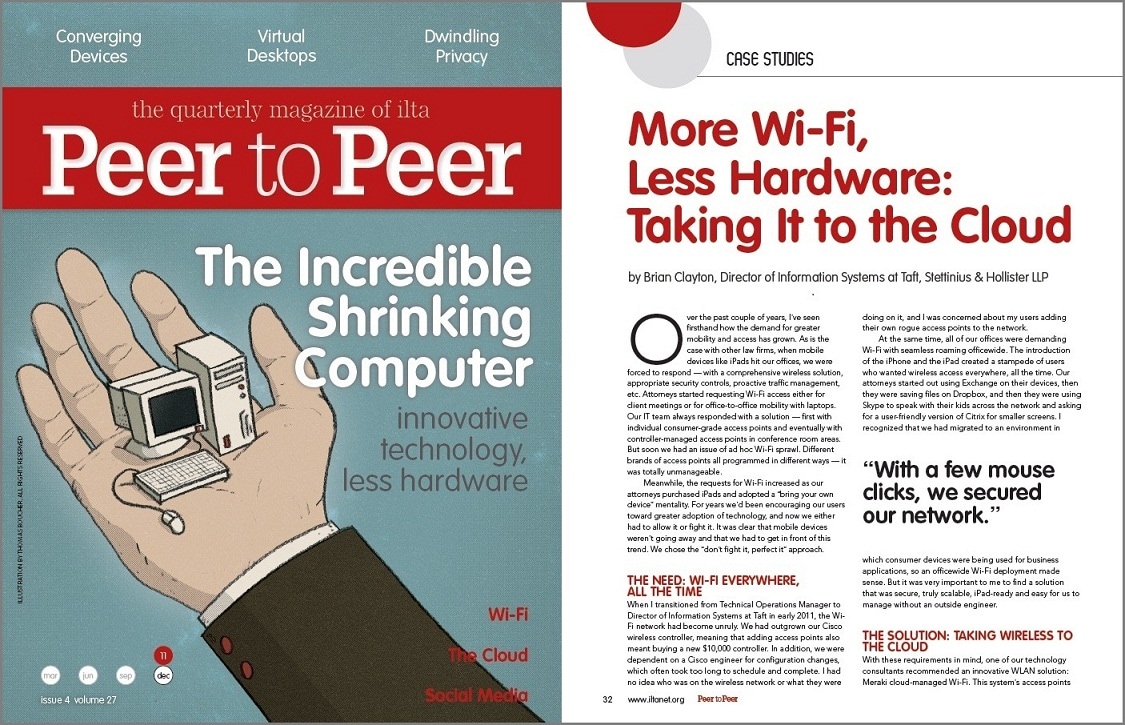 Find ILTA's current publication of Peer to Peer at: http://www.iltanet.org/MainMenuCategory/Publications/Peer-to-Peer