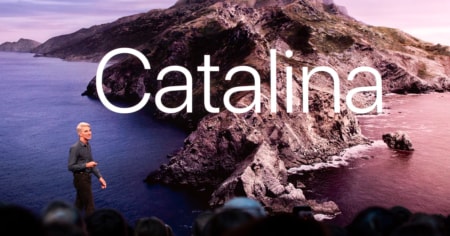 Are you excited about all the new Apple innovation coming in iOS 13 and macOS 10.15 Catalina? Great, so are we! Both iOS 13 and macOS Catalina are introducing significant changes to Apple's enterprise management capabilities and we are excited to announce that Cisco Meraki Systems Manager will support new settings and features on both platforms. Here are some of the planned changes coming to Meraki Systems Manager to support iOS 13 and macOS Catalina.
Changes to Device Restrictions
Between iOS 13 and macOS Catalina, Meraki Systems Manager will support a grand total of seventeen device restriction settings changes.  The changes include six new restriction settings and eleven settings that are changing supervision requirements.  
New Restrictions
Allow Find My Device in the Find My app (iOS)

Allow Find My Friends in the Find My app (iOS)

Force Wi-Fi power on (iOS)

Allow Files Network Drive Access (iOS)

Allow Files USB Drive Access (iOS)

Allow continuous path keyboard (iOS)

Allow Handoff (New to macOS)
Supervision Requirement Changes
Now Requires Supervision:
Allow adding Game Center friends 

Allow installing apps

Allow use of camera

Allow cloud Keychain sync

Allow document sync 

Allow explicit music and podcasts

Allow use of iTunes Store

Allow use of Safari

Allow users to use saved passwords in Safari and AutoFill Passwords feature

Allow Facetime
No Longer Requires Supervision:
Allow remote screen observation by the Classroom app 
Restrictions settings that are changing status in iOS 13 and macOS 10.15, will retain their configured effect if an unsupervised device is upgraded. For example, if camera use is blocked by restrictions settings on an unsupervised device running iOS 12.4 and lower, the restriction setting will continue to block the Camera app when the device is upgraded to iOS 13.  
New Settings Updates
Along with the Restrictions payload, Apple has updated a number of different settings with enhanced options to affect behavior on devices. Meraki Systems Manager will also support changes to the following payloads at the time of release:
Wi-Fi – Support for WPA3 authentication

Exchange ActiveSync – Manage synching of Contacts, Calendars, and Mail independently on iOS

Web Content Filter – macOS support for Filter Data Providers

Privacy Preferences Policy Control – Manage new permissions in macOS

Single App Mode – Manage Voice Control settings on iOS or tvOS
Automated Device Enrollment Changes
Automated Device Enrollment (also known as DEP) will now enforce mandatory enrollment in Meraki Systems Manager.  Also, we have introduced a new option to skip "Dark Mode" setup on iOS and macOS.  
Coming Soon
In the weeks following the launch of iOS 13 and macOS Catalina, Meraki Systems Manager will continue the momentum by rolling out support for more advanced features and functionality. This includes, but is not limited to:
Support for brand new macOS Catalina settings payloads

New Extensible Single Sign On capabilities to allow for native Apple Kerberos SSO and 3rd-party integration

Custom enrollment webpage to more readily personalize and secure the enrollment process on devices
If you would like to learn more about Systems Manager, join us for an upcoming webinar (where you can qualify to earn free System Manager licenses), or call the Meraki sales line to start a risk-free evaluation.