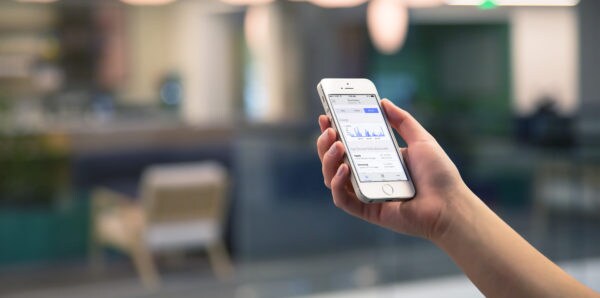 The latest 'dot 3' release with Apple iOS 10.3 brought quite the buzz again. With Systems Manager, Cisco Meraki's EMM, we are excited to continue to support iOS releases day one and take another opportunity to talk about what's new. Below is a breakdown of some of the more interesting 10.3 features now available.
More WiFi control is a popular topic and request from administrators spanning many industries. Whether mobile devices are in a retail shop, an educational institution, a government facility, or somewhere else, it can be crucial to ensure they are joining the right wireless network. Not only can joining the wrong network affect security, especially when open and other compromising networks are in proximity, but this can remove critical access to network resources which devices sometimes need. Systems Manager and iOS 10.3 now bring you the ability to whitelist only the managed SSIDs a device is allowed to join. This ensures the right access for mobile devices wherever that device may be.
Next up is support for additional managed restrictions. With the previous dot 3 release, iOS 9.3, there was a huge emphasis on education and classroom support. Continued technological advancements in the classroom are helpful not just for IT management but to aid teachers in directing and guiding students. Alongside iOS 9.3 we added the ability to share iPads as well as have teachers show student devices on AirPlay enabled screens. Now with iOS 10.3, there is the ability to automatically grant observation permission to teachers using the Classroom app. Other managed restrictions include disallowing or allowing Bluetooth modification, dictation, remote screen observation, and the modification of diagnostic submissions.
On the email security front, Apple is also adding OAuth 2.0 support for the native mail app. When using Microsoft Exchange services with Office 365, this brings token based security that goes well beyond simple username and password. Paired with improvements around S/MIME, which uses certificates for signing and encrypting email, there is now a compelling native solution for secure email which creates a better and familiar experience for mobile users.
Finally we have tvOS, which requires almost no introduction. This brings some of the features found in iOS, which are already loved across millions of mobile devices managed globally, and will expand it to Apple TVs. This includes the ability to restart devices, deploy network configurations, and more. EMM controls on tvOS mean more endpoints simply and effectively managed in the Cisco Meraki cloud. New controls are available in tvOS 10.2 and later.
Systems Manager legacy customers interested in these powerful features can find out how to take advantage of them here.
Start an instant 30-day trial here.