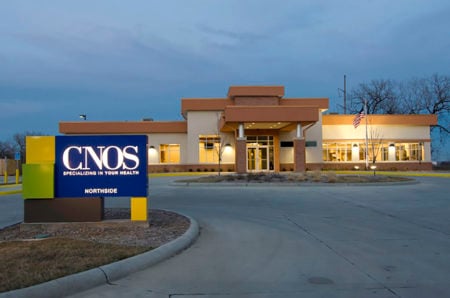 On November 16, 2016, at 11am PT, we hosted a live customer webinar with Fidell Wadsworth, Lead Network Engineer at CNOS, a healthcare organization operating in South Dakota, Iowa, and Nebraska.
Wadsworth shared his Cisco Meraki experience, from deploying and wiring the hardware to troubleshooting with the dashboard. As a full stack Meraki customer, Wadsworth has a unique perspective on how all the Meraki products integrate to form a single, centrally managed network.

The CNOS network spans 17 physical and satellite locations, supporting over 300 patients and guests each day, and over 36 healthcare providers and 200+ associates and physicians. Prior to Meraki, employees endured limited performance and consistent server issues. They were reliant on an old infrastructure that was pieced together with different IT solutions, making it difficult to troubleshoot and configure. Wadsworth and his lean team of 3 knew it was time for something more manageable, reliable, and secure.
"[When deciding which solution to go with] we proposed to the board that 'if we want to solve problems quickly, if we want to get things fixed fast, we need to go with Meraki.'"
– Fidell Wadsworth, Lead Network Engineer
In this webinar, you'll hear directly from Wadsworth about:
Why CNOS chose Meraki over other networking solutions

How they deployed the entire network in 36 hours using Meraki cloud managed solutions

What it's like to have the Meraki full stack, and how it impacts the business

How the team troubleshoots and configures the network with the Meraki dashboard

And much more!
Missed the CNOS webinar? No problem, find a link to the webinar recording here!