Organizations are rich with information sources, from point-of-sale solutions and IoT sensors to camera systems and wireless access points. This data promises to optimize workplace processes and improve services by offering insights into customer behavior. But to truly take advantage of these benefits and make data-driven business decisions, organizations must find a way to connect their various data sources, presenting a complex challenge that can be difficult to execute in reality.  
Miami-Dade Public Library System (MDPLS) is one organization that has figured it out. MDPLS started with an ambitious goal — to provide personalized, relevant, and timely experiences to more than six million annual visitors across their 50 library branches in Miami-Dade County, Florida. To do this, MDPLS needed to understand unique differentiators about each library, such as how many guests they served, when the busiest times were, and what services were the most popular. By using APIs in combination with data and analytics, they were able to collect this valuable information and turn it into actionable insights.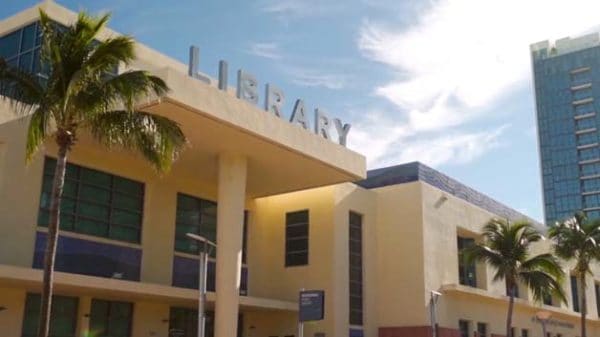 In order to identify the personalized services and content required at each library, MDPLS needed to determine what data sources to pull from. The wired and wireless network was one clear choice to gather insights into how the different libraries were being used. However, with a lean IT team and tight government budgets, a complex networking solution that required additional analytics tools and resources couldn't be justified. The small team needed a comprehensive, easy-to-manage solution that could provide the reliable connection visitors expected, while also providing data and analytics to improve library experiences. The MDPLS team was able to meet these requirements by implementing Cisco Meraki cloud-managed access points and switches. The browser-based Meraki dashboard enables complete visibility and control with the entire network being managed from one place, simplifying day-to-day maintenance and troubleshooting.
However, collecting network data was just the first step. The IT team then needed to decide which other IoT or connected devices they wanted to implement to collect additional data. The MDPLS team started this next phase with Meraki MV smart cameras. Like the rest of their Meraki products, the cameras are managed through the same cloud-based dashboard, streamlining the management of all their IT devices. The added benefit of on-camera storage also eliminated the need for a network video recorder (NVR) and its associated software, greatly simplifying the deployment and ongoing maintenance for the IT and facilities teams.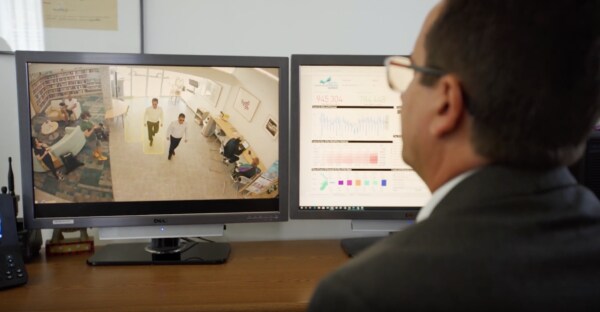 Above all, the most important element of the smart cameras for MDPLS is the built-in machine learning-based analytics. This enables the cameras to anonymously detect and count people, find incidences faster and with more accuracy, and understand where people are moving throughout specific areas, without additional software, servers, or complex configurations. By setting up a camera at each library entrance, the MDPLS team can better understand the number of people entering and exiting throughout the day and learn the overall number of library visitors. Additional cameras throughout the libraries help MDPLS understand what library services are being used and what content is the most popular based on where people are moving and congregating.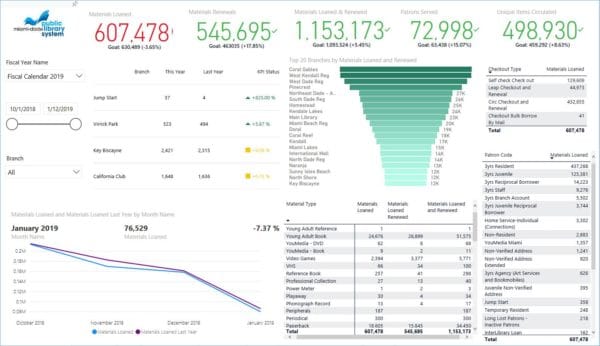 In addition to their Meraki access points, switches, and cameras, MDPLS had additional data sources to consider, including book checkout machines, library-owned computers, and more. In order to take advantage of these different data sources, they needed to find a way to collect the data in a digestible format. Using the Meraki API, the team pulls relevant data from the access points, switches, cameras, along with library data, into a cohesive, custom-built dashboard that shows important information about the library system. By having insight into this data, including  how many people are visiting each library, the number of people that are using the Wi-Fi on their personal devices versus the library computers, what types of books are being checked out, and what other library resources are being used, the MDPLS leadership is able to determine what additional services and resources their visitors may need. This, in turn, helps to inform them where budget adjustments or additions are needed. With 50 different libraries spread across a very diverse area, being able to ensure the needs of each branch are being met is key to the library system's success.

To learn more about the MDPLS Meraki deployment and how they are using data and analytics to make decisions, watch the webinar recording with Julio Campa, Systems Support Manager for MDPLS. You will see a live demo of their Meraki dashboard and hear some great insights into their deployment. Watch now.